Well, I have certainly not been around as much as I'd like to be lately. There are a couple reasons for that... one is awesome, and one is awful. I'll start with the bad, though, to get it out of the way.
1. I had another kidney stone. This time, it took two ER trips (again) AND getting admitted to the base hospital for three days. No fun. It was absolutely awful... both the stone and the care I received. My arms are STILL bruised from my hands up to my elbows from techs and students trying to draw blood and start IVs every 30 minutes. It's been 11 days, and the bruises are still clear as day. It hurt. And they did NOT manage my pain very well... partially because I'm pregnant so there's only so much they can give me, but also because they didn't respond to my requests for more for 90 minutes... yep, an hour and a half. Oh, and the kicker? They "accidentally" flushed the stone I passed... and it NEEDED to be tested to see what the heck is going on. I'm not pleased, and neither is my husband, who definitely let them know how we felt. This whole situation makes me want to switch to Tricare Standard, but I LOVE one of my doctors, and I don't want to lose her. Decisions...
2. The better news! Yay! I have been swamped to
Etsy sales
. Part of that stems from getting behind while in the hospital, but I also have received an influx of orders. It's not quite like Christmas time again, but the orders have been for several canvas photo collages and a couple large orders for wedding favor magnets. It's intense around here... so I've been cutting, gluing, and spraying to my little heart's content. It's nice to be busy. I hit 600 sales last week, and it feels wonderful!
And now... my photo dump for the time I've been gone from around Blogland.
I had to try the Birthday Cake frap from Starbucks. It was amazing.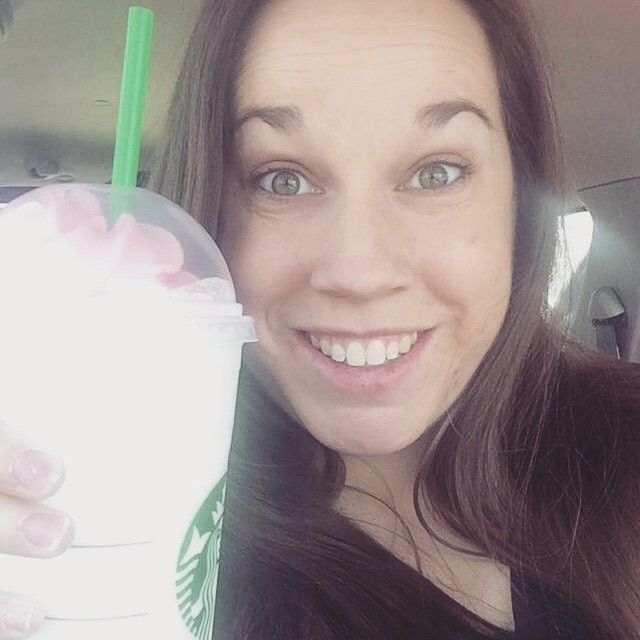 Smudge and I went for a nice long walk/run on a trail one day, and exactly one mile in, it started POURING. Not sprinkling... but pouring down rain. We hightailed it back to the car to wait for Dan (who was doing an interval run), and I'm not sure which one of us smelled more like a wet dog.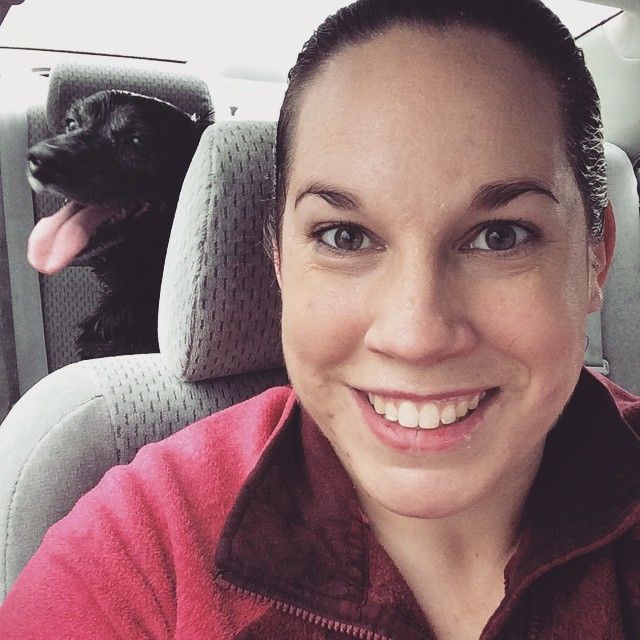 One of my cats (this time Stormy) ALWAYS has to play in the scratching post when I'm taking my weekly bump photos. Yes, I set my camera on top of the cat scratching post... which I put on top of our dining room table. Don't judge. It gets the job done.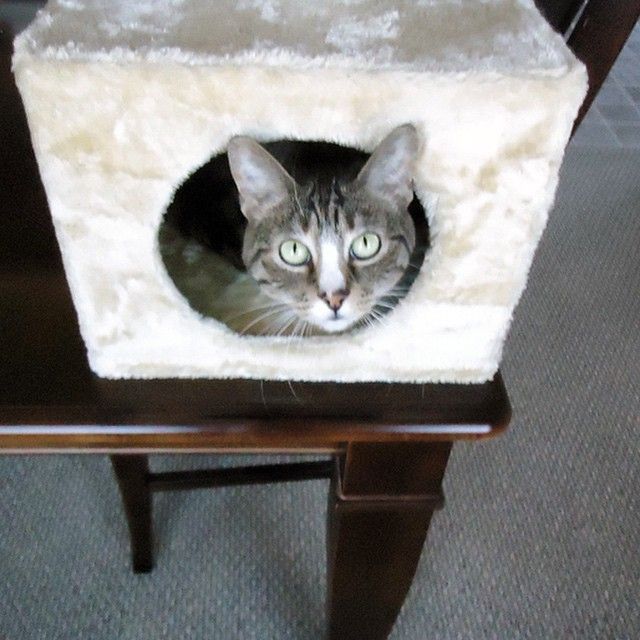 When your husband says he has a surprise for you, and it ends with this... mmmmm.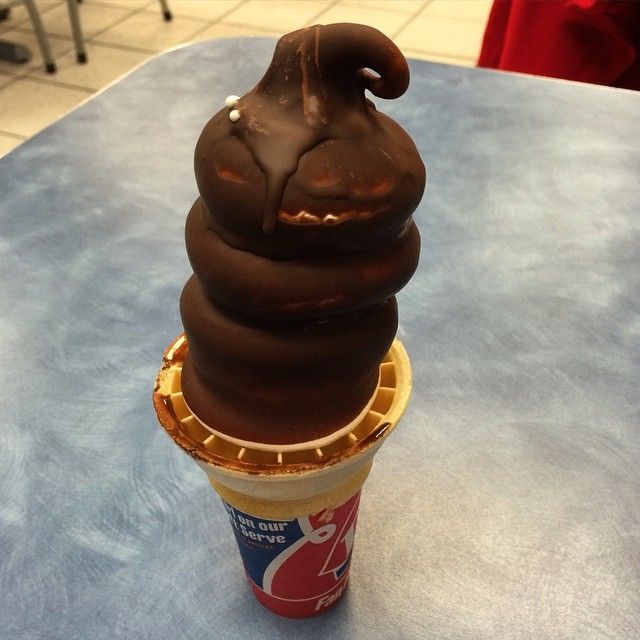 I had to document being in the hospital... of course.
My new concoction for hydrating to get rid of these nasty kidney stones. GO AWAY.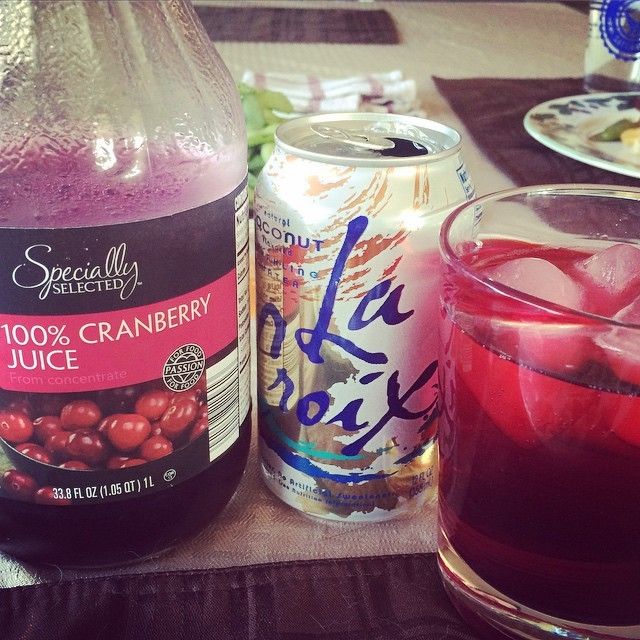 One of my amazing friends sent me this fruit infuser bottle in the mail to help me stay hydrated to prevent more stones... so I filled it with lemons, and it's awesome.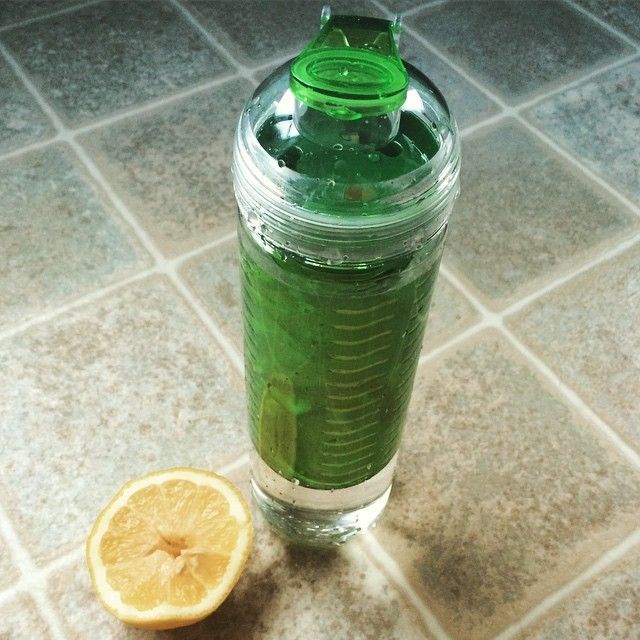 My husband turned 26 the day I was released from the hospital (and also the day we found out our
baby is a girl
!)... so despite being exhausted, I took him out for BBQ and beer. Don't worry - I've rescheduled his birthday for this coming Sunday so he can have a whole day of me spoiling him.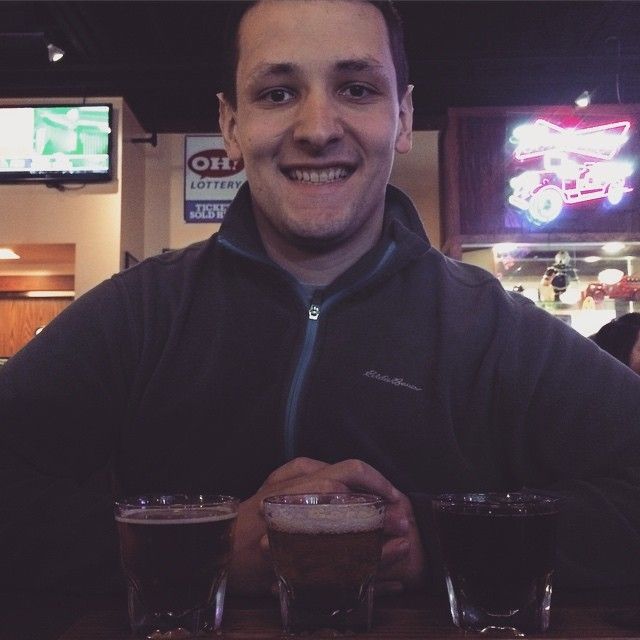 This is Smudge's look of appreciation after going for a long (and dry) walk.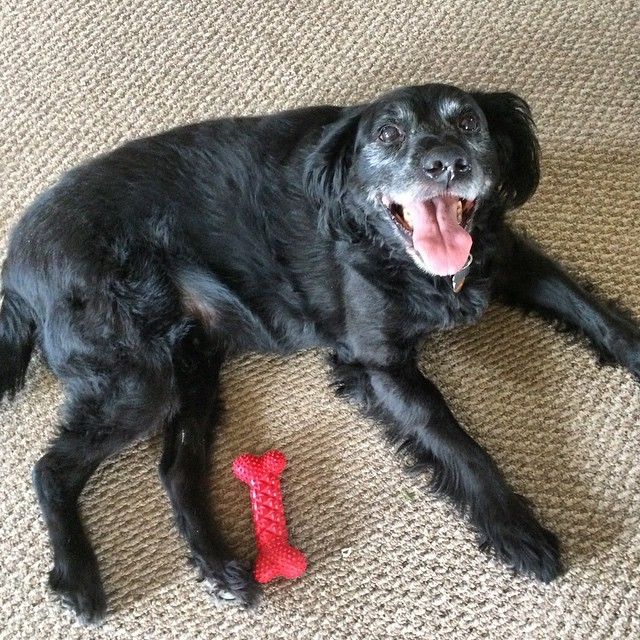 The weirdest pregnancy craving so far... I never eat cheese popcorn, but I HAD to have it... with peaches... and the urge would NOT go away until I ate them both.
The cats love snuggling, as per usual.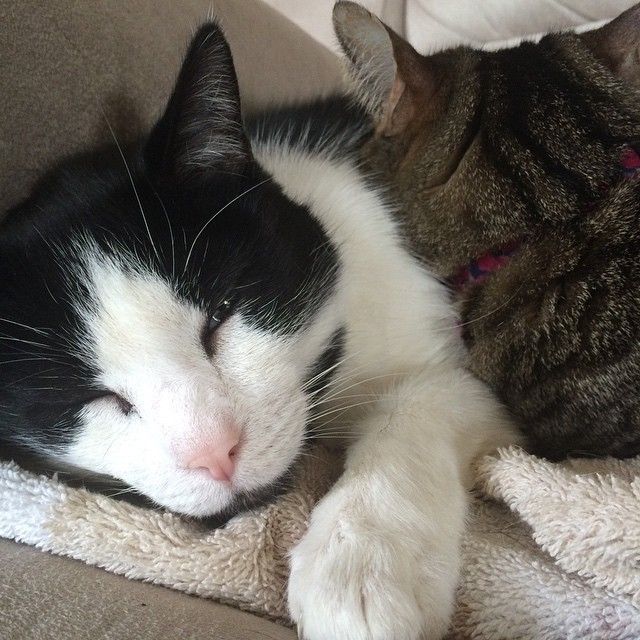 And somehow they manage to stand on the ledge of the window... not sure how, but they make it work.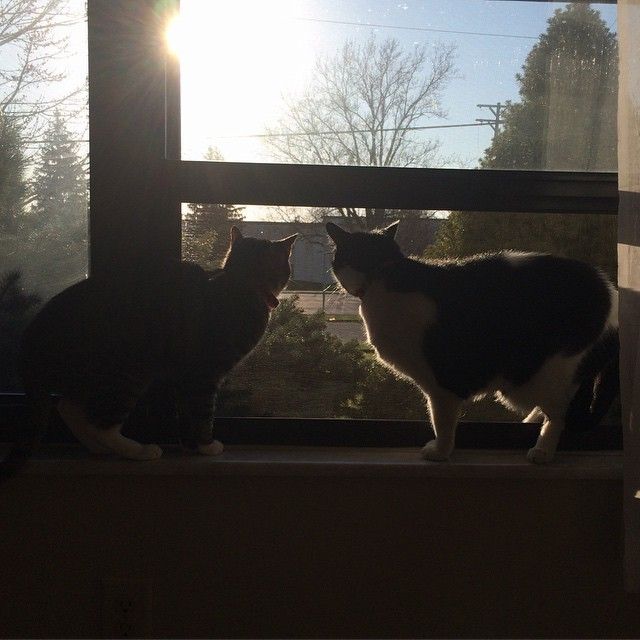 And sweet Mister Gilligan turned eight years old! I can't believe I've had him since he was a tiny kitten.
Have you been up to anything interesting lately?