That's right - I am officially a marathon finisher! 26.2 miles are in the books, and I am EXHAUSTED!
As my good friend Michelle told me it would be, the race was
beautifully difficult
, and I had an amazing time. I am on cloud nine, and I have just accomplished a life-long goal.
I will post a full race recap once I get the pictures back, but here are a couple from today!
I'm holding Lizzie's hand as we cross the finish line! We trained long distance from each other for five months before this race!! :)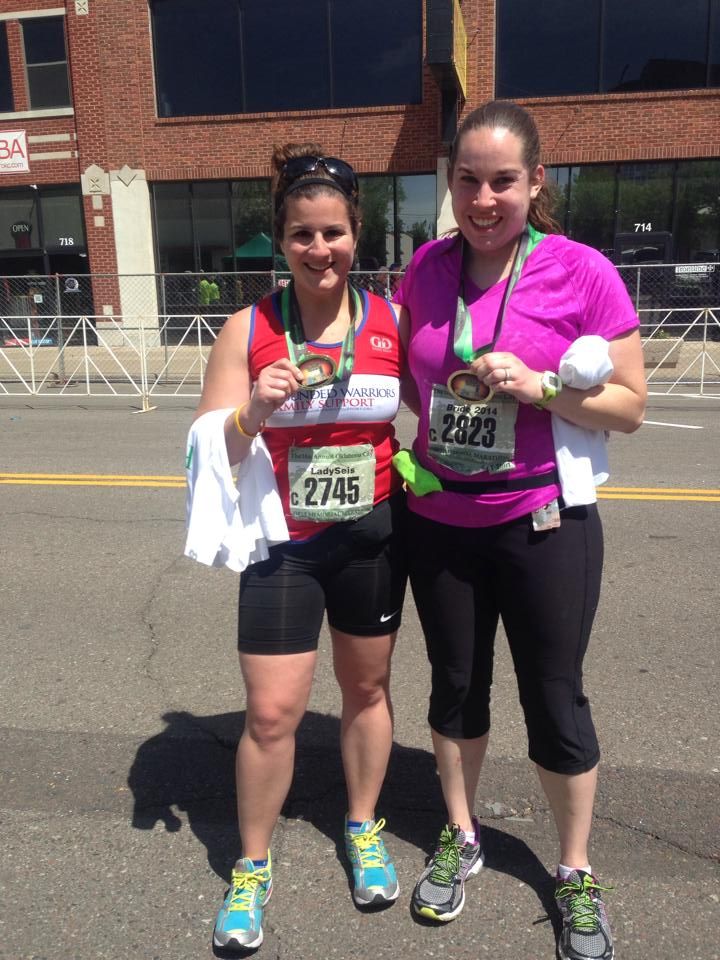 We got our medals and marathon finisher tee shirts! We were SO happy to be finished!