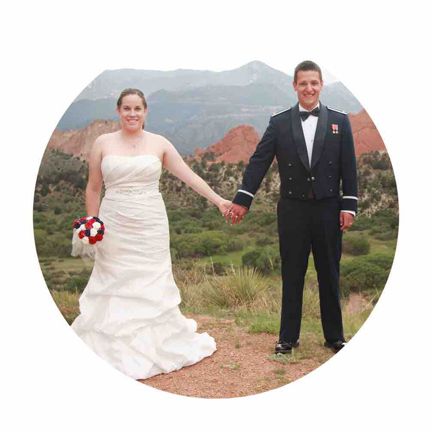 Dan and I started dating in February of 2009 when we were Brothers in the same co-ed fraternity (Phi Sigma Pi) at the University of Central Missouri.
Two and a half years later in July of 2011, after one year of long distance and a move across the country from Missouri to Colorado, Dan proposed during a surprise hot air balloon flight! It was the most magical moment.
We were married just two days after Dan graduated from the Air Force Academy in Colorado Springs, Colorado on May 30th, 2014 and spent over a month exploring Europe for our honeymoon before heading to his first assignment.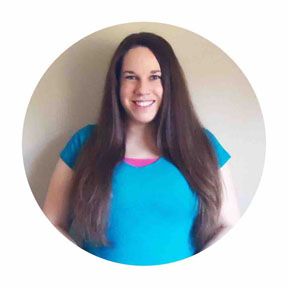 Janelle is a former middle school language arts teacher turned Air Force spouse / stay at home mom / Etsy shop owner / blogger.
She enjoys reading, writing, running, baking, and helping her tiny, sassy babe learn new things.
She hates cleaning, packing, and moving... perfect for a military spouse, right?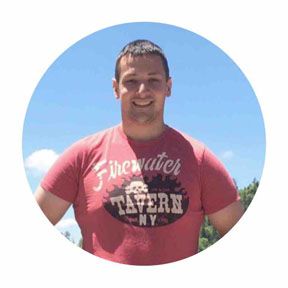 Dan is a graduate of the United States Air Force Academy in Colorado Springs, CO (class of 2014) and currently attends the Air Force Institute of Technology in Dayton, Ohio to obtain his Master's degree in Physics.
He will start ENJJPT (Euro Nato Joint Jet Pilot Training) in Wichita Falls, TX this spring and finally fulfill his dream of flying for the Air Force.
Dan loves cooking and keeping everything organized.
Annabelle is our very first baby, and she was born over Labor Day weekend 2015.
She's tiny and sassy, and we know she's going to have a GIANT personality.
We can't wait for her to grow a little bigger and become a little older so we can start teaching her all sorts of things. We're also really looking forward to having her as a travel companion.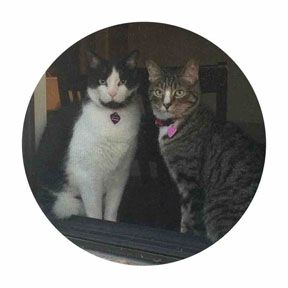 Gilligan and Stormy have been around since 2007 when Janelle adopted them - one at a time - while she was a sophomore in college.
They're not good for much - they like to make messes, scratch furniture, and pee just outside of the litter box... but overall, they make us happy and are the BEST cuddlers... especially at night.
These two definitely like to tag team in mischief... they are partners in crime, just as any brother and sister (from other mothers) should be.
Smudge came to our family in 2014, but he's actually Dan's dog from when he was just a freshman in high school... making Smudge a senior pooch.
He hobbles when he walks, and he sleeps a lot. He hates the rain and cold weather, but he begrudgingly goes outside to do his business nonetheless.
He loves going for walks, and he hates getting his ears cleaned.