I have seen several bloggers doing this over the past few weeks, and I thought it would be fun.
This is your opportunity to get to know me a little better. Ask me anything you want - and I will post answers sometime next week. I won't be making a vlog, though... I hate how my voice sounds when it's recorded.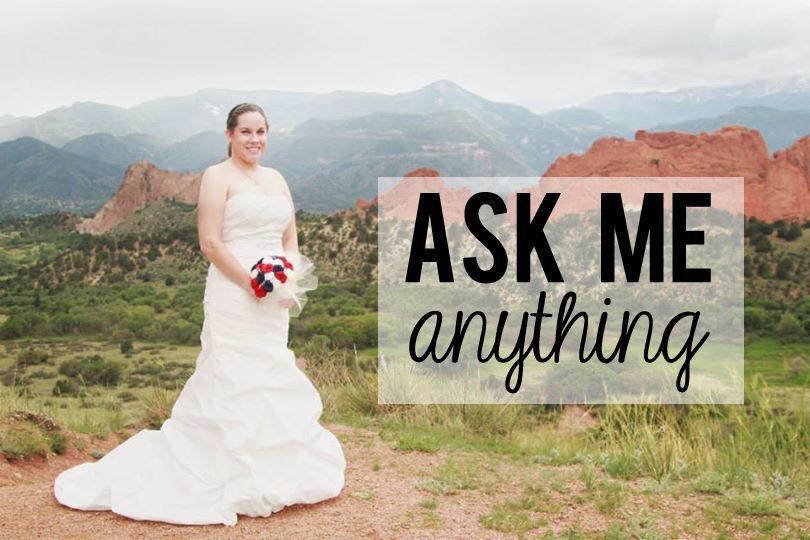 Simply leave your questions in the comment section here, e-mail me, or message me on my
Facebook page
.
PLEASE ask questions, though. If I only have a couple to answer, it's going to be really weird making an entire post out of that... so do you want to know about my marriage with Dan? Our time together when he was at the Academy? Baby Cookie? The marathon I ran last year? Teaching? My Etsy shop? Recipes / meal planning? Seriously - ask me whatever you want!
What do YOU want to know?