Before I begin, I want to remind you about my "
Ask Me Anything
" post from last Friday. Please send in more questions! I have several awesome questions already, but I would love to break down the questions and answers into different categories, and I don't think I have enough quite yet... so if you haven't already, please submit your questions for me!
How I Told My Husband that We're Having a Baby
As I shared in
this post
, I took my first (of soooo many) pregnancy tests on December 30th, 2014. The line was so faint that I didn't even believe it. I went to bed curious but NOT thinking, "Oh, wow, I'm pregnant!"
When I took two more (on December 31st, 2014), and I could still see faint lines, I knew that all three couldn't be wrong. But I went to the store on January 1st, 2015 to buy a digital test anyway, just because that's the kind of person I am. I took it, and the word "pregnant" appeared almost immediately.
I knew at that moment that everything was real. I knew I needed to come up with a plan to tell my husband. I always wanted to tell him in a cute way, so luckily, I had already made a custom onesie that I designed and had it stashed away in a drawer. Convenient, right?
That said, I was TERRIFIED. I didn't know how he was going to react because I had only been off of my birth control for one month. We didn't expect to be pregnant so soon, and I was pretty nervous about telling him.
I did what a
ll nervous people do
I always do when I'm nervous about something: I wrote Dan a letter. I thought about being a super big chicken and just leaving the letter on his desk... but I decided I did want to see his face when he read it.
He opened the letter, confused, and skipped straight to the last line... the one that said, "We are going to be parents." He looked at me funny, and then he read the entire letter. I was curious as to how he was going to react, but I had no reason to be anxious. Dan immediately said, "That's cool!" and jumped up and kissed me.
I gave him the adorable onesie I had made, and he loved it. He couldn't wait to show it off, and he wanted to tell everyone right away - but of course I explained why he couldn't just then.
We then watched an episode of the TV show we were in the middle of (Breaking Bad). About half way through the episode, it really sank in for Dan. "Are you sure?" he asked. "Well, I took FOUR tests, and they all say positive," I replied. Silence.
And then he went into overdrive. He has made lists, bought (a ton of) books, gone crazy shopping on Craigslist, accumulating things from friends, and being a master budgeter. He is super excited to be a dad. And I absolutely cannot wait to see him in his new role come September!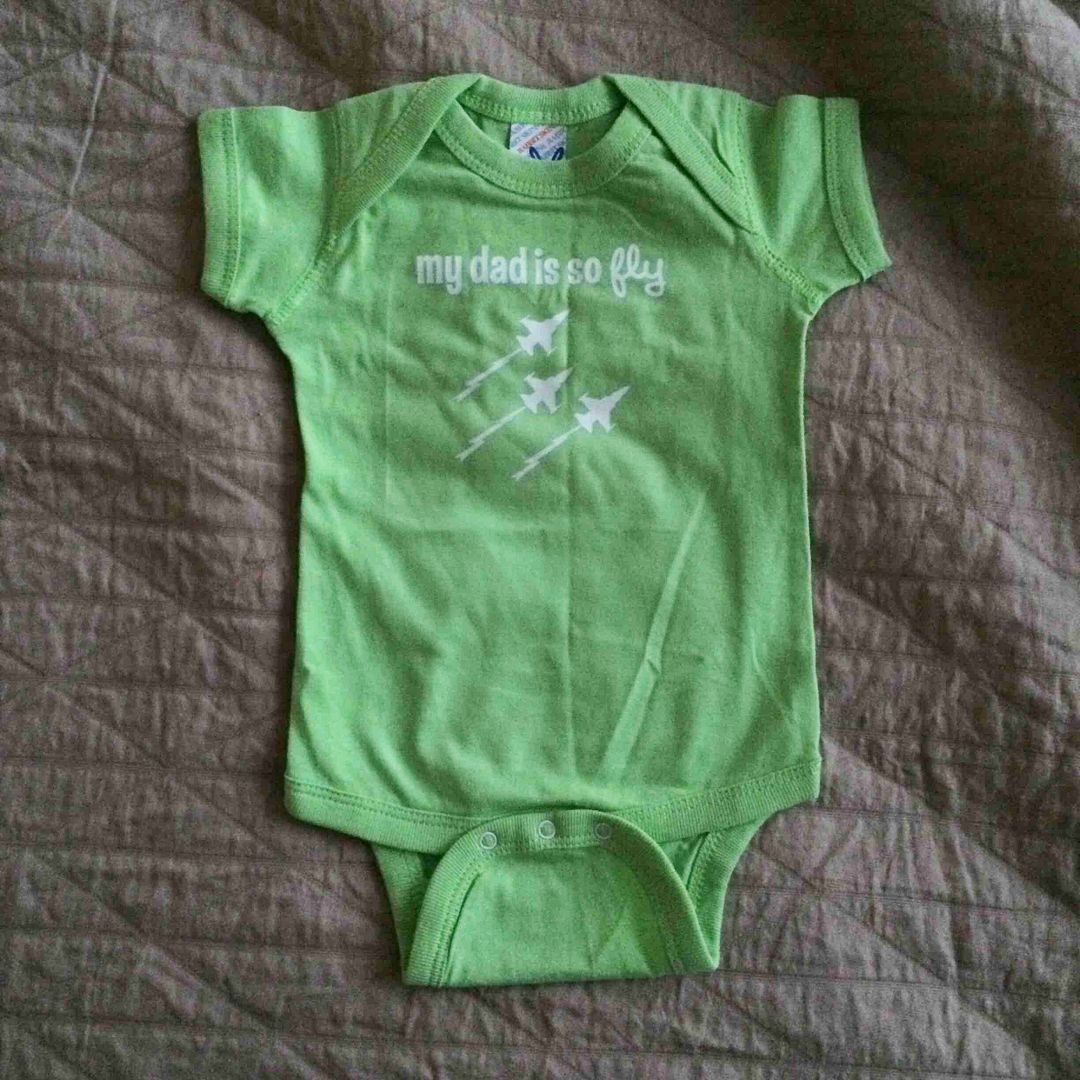 Dan has been flying for more than ten years. He competed on the flying team in college, and he heads to Air Force pilot training next spring. This was the PERFECT way to let him know he's going to be a dad!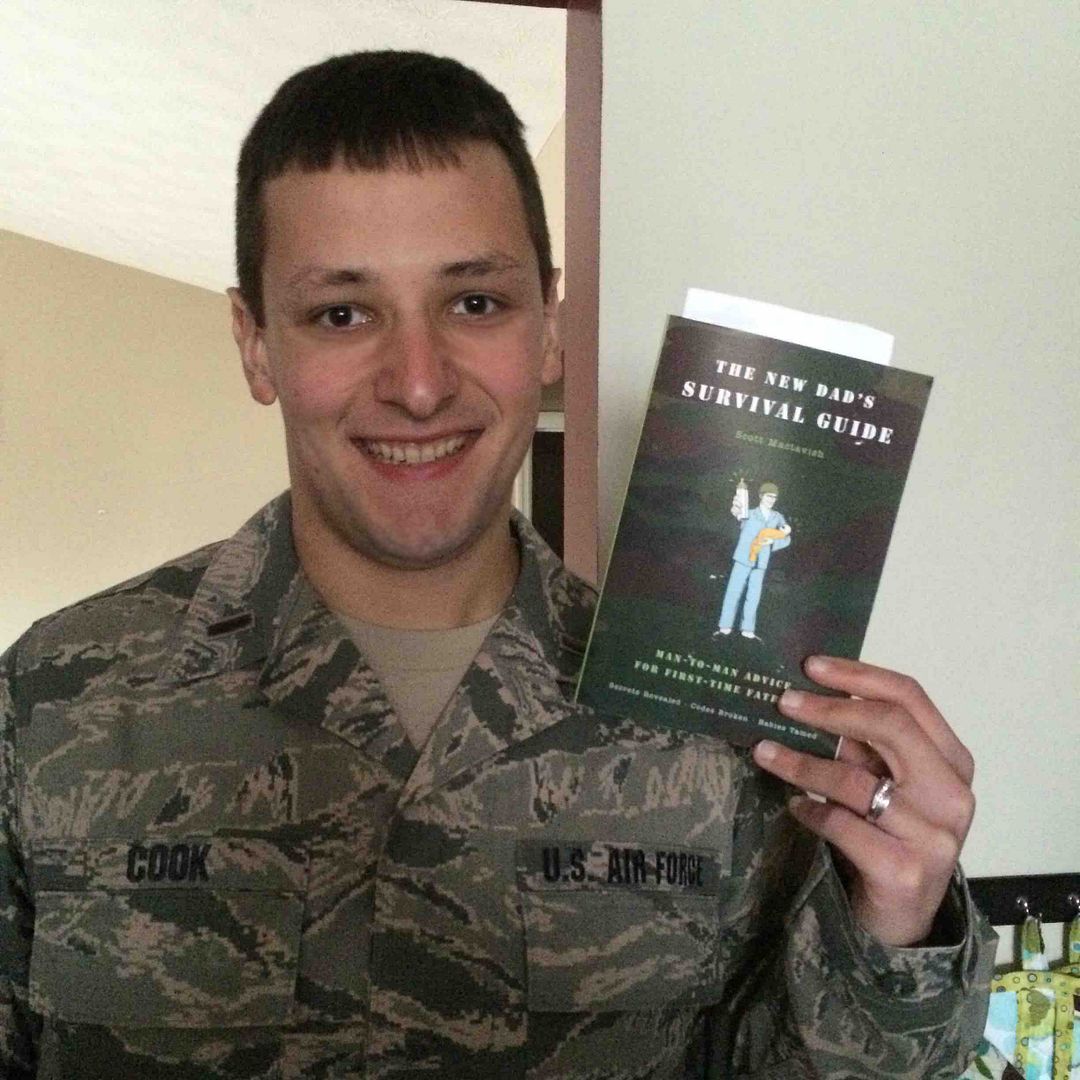 His first "dad" book!
How do you share big news with your significant other?