It's Friday, and you know what that means! The weekend is almost here, and I have a recipe to share! This week, I'm posting about the super easy soft candies I made for Christmas. They were a pretty big hit (though not quite as popular as all of my truffles, but those deserve a post of their own later on).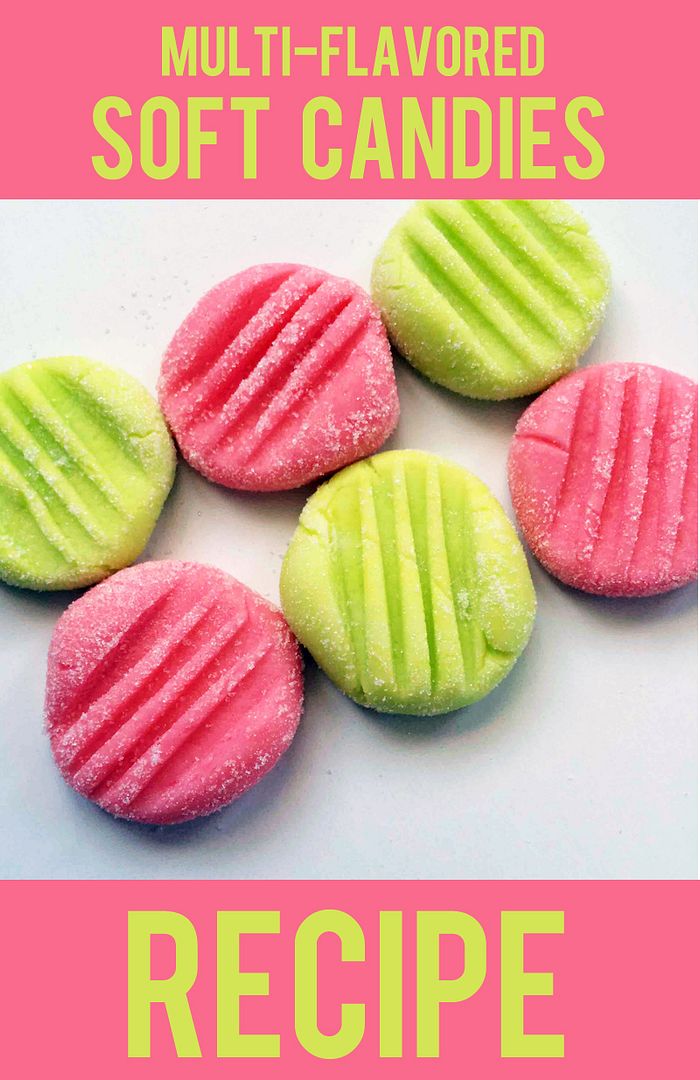 You may be thinking... "You made those for Christmas? They look like they're for Easter!"
And you're right. They do. I did NOT use enough food coloring, so mine turned out pink and lime instead of red and green... but you know what? These colors are prettier anyway, and since you're in control of how much food coloring you use, you can make these look ANY way you want!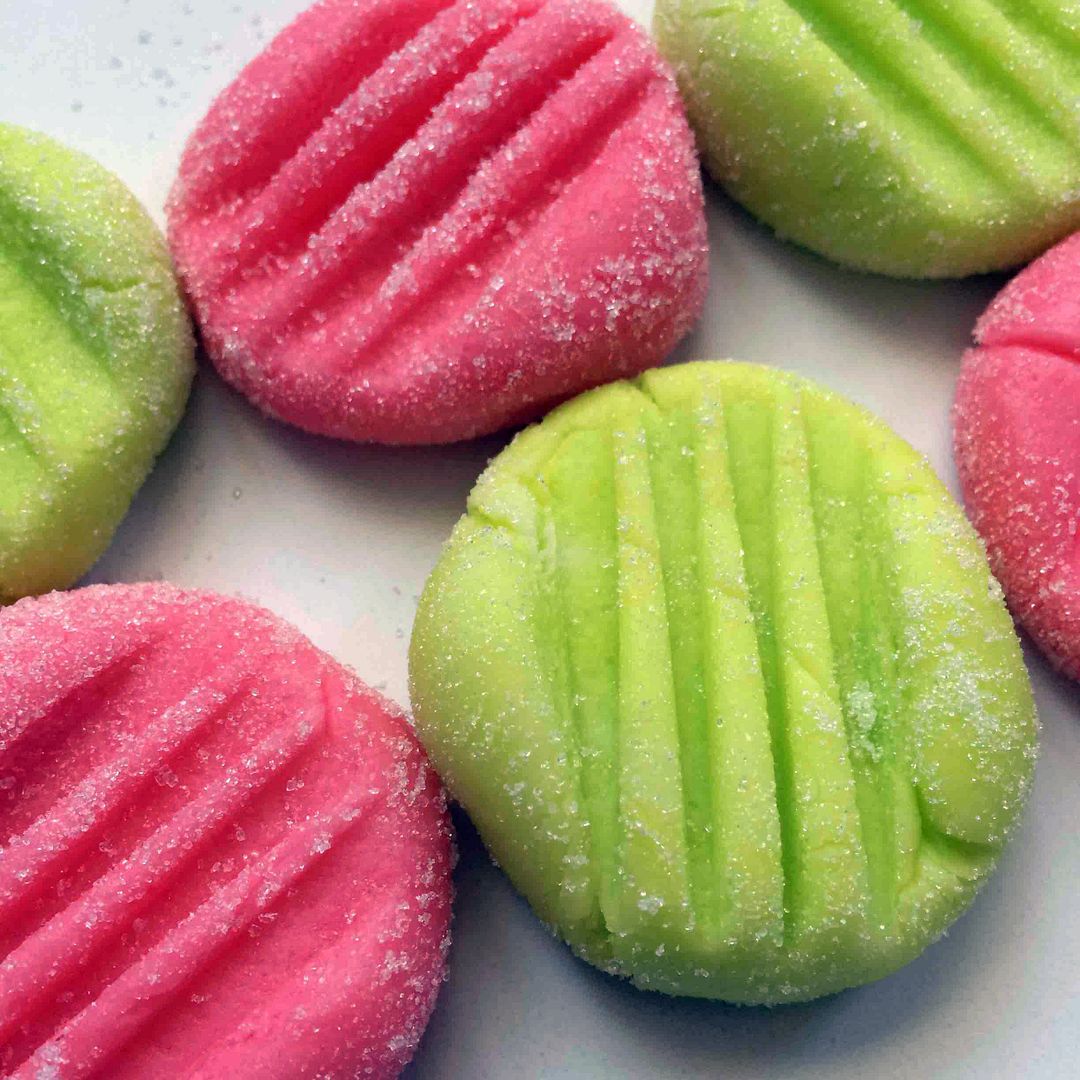 You can also make these in ANY flavor you want, which is amazing. If you don't like the kinds I made... then simply don't make them. Use any flavoring, extract, or oil you like! Mine are cherry and lime... but I think I'll try raspberry next time I need a red or pink one.
I can see myself making raspberry, almond, and blueberry for red, white, and blue on the 4th of July... or lemon yellow and tangerine orange ones for Easter. The possibilities are endless, and these are so easy that you can whip them up for each holiday, and they'll always be different!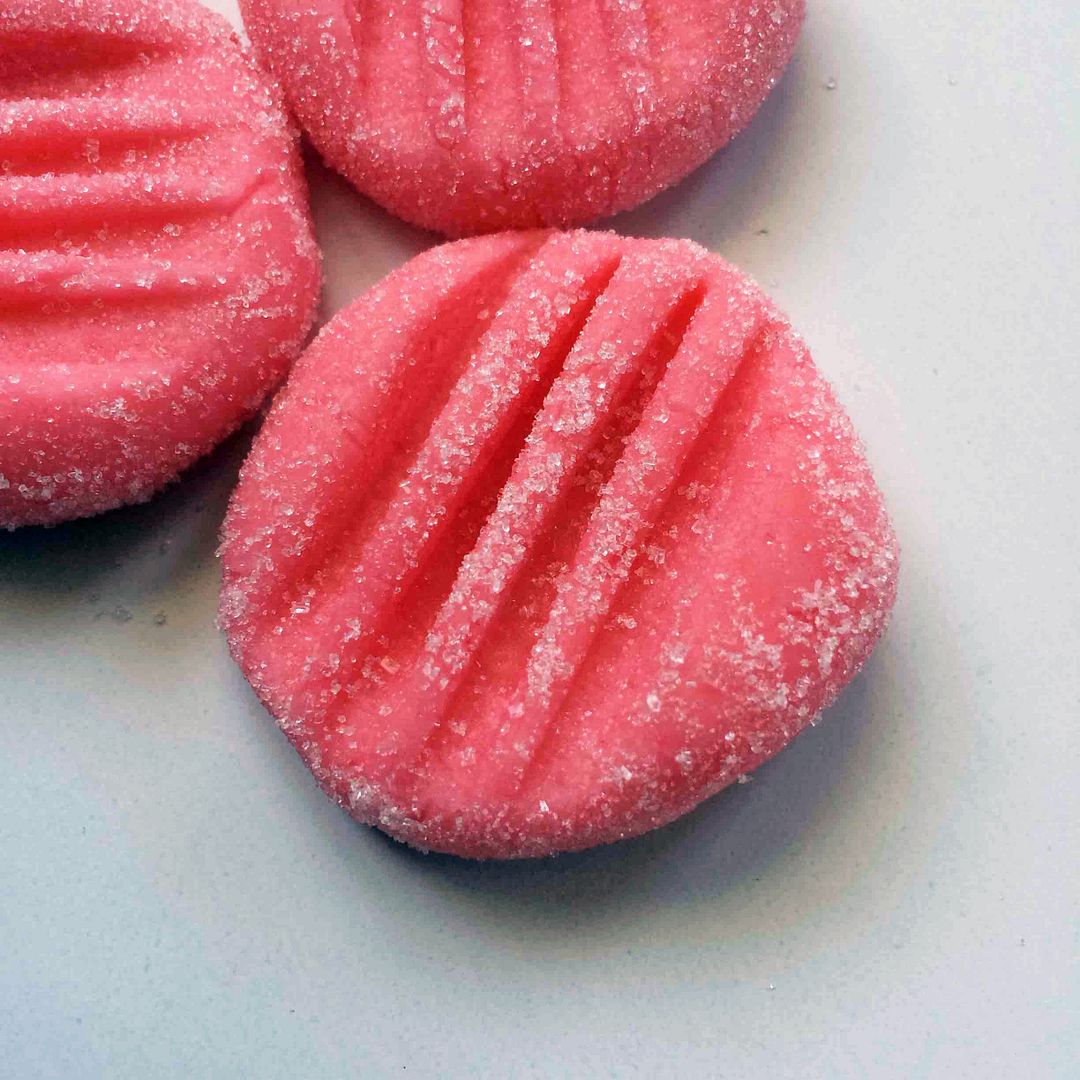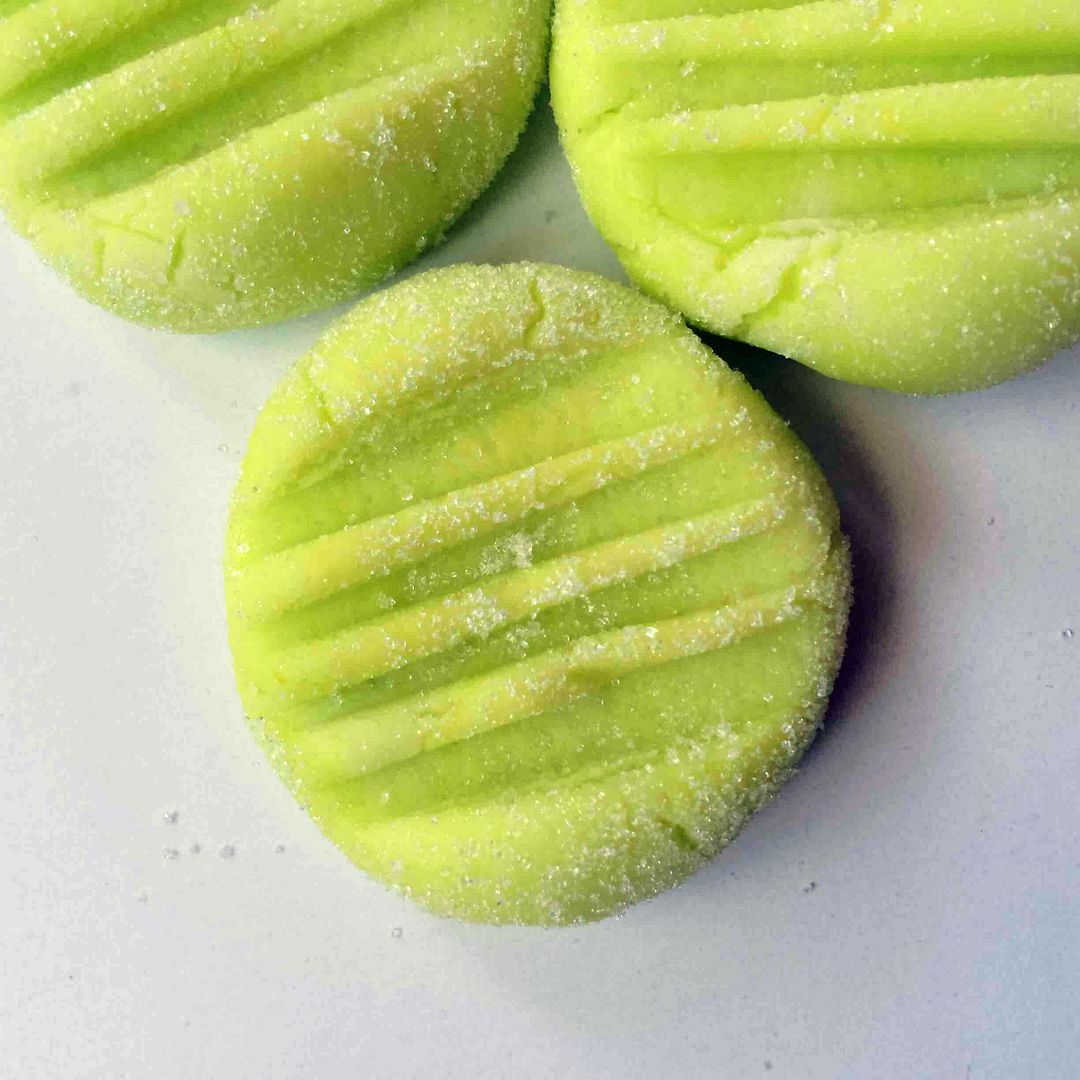 And finally... the recipe!
MULTI-FLAVORED SOFT CANDIES
INGREDIENTS
• 1/4 cup butter, softened
• 1/3 cup light corn syrup
• 3-4 cups powdered sugar, divided
• 1-2 tsp extract (any flavor, but remember to divide up if you're making multiple flavors)
• food coloring (whatever color(s) you like)
• 1/2 cup granulated sugar (to roll balls in)
DIRECTIONS
1. Combine butter and corn syrup together in a bowl.
2. Add 2 cups of powdered sugar and your choice of flavor. (Remember to split into separate bowls if you are making more than one flavor).
3. Stir in an additional 1 cup of powdered sugar.
4. Add 1/2 cup powdered sugar to a cutting board, and spread dough onto that.
5. Knead the dough until the sugar is incorporated in and smooth, adding more powdered sugar if needed.
6. Add food coloring until it reaches your desired color.
7. Roll into 3/4 inch balls.
8. Roll in granulated sugar.
9. Flatten gently with a fork.
10. Let sit, uncovered and at room temperature, for one day.
11. Store in a tupperware container.