For my weekly installation of Food Friday, I bring you something you'll want to make THIS WEEKEND. Seriously... they were so good. I made a batch of these bad boys while my husband and I were watching the movie "The Right Stuff" (which I also highly recommend), and once they were done, we couldn't stop eating them.
I present to you: Reese's Spreads Brownies.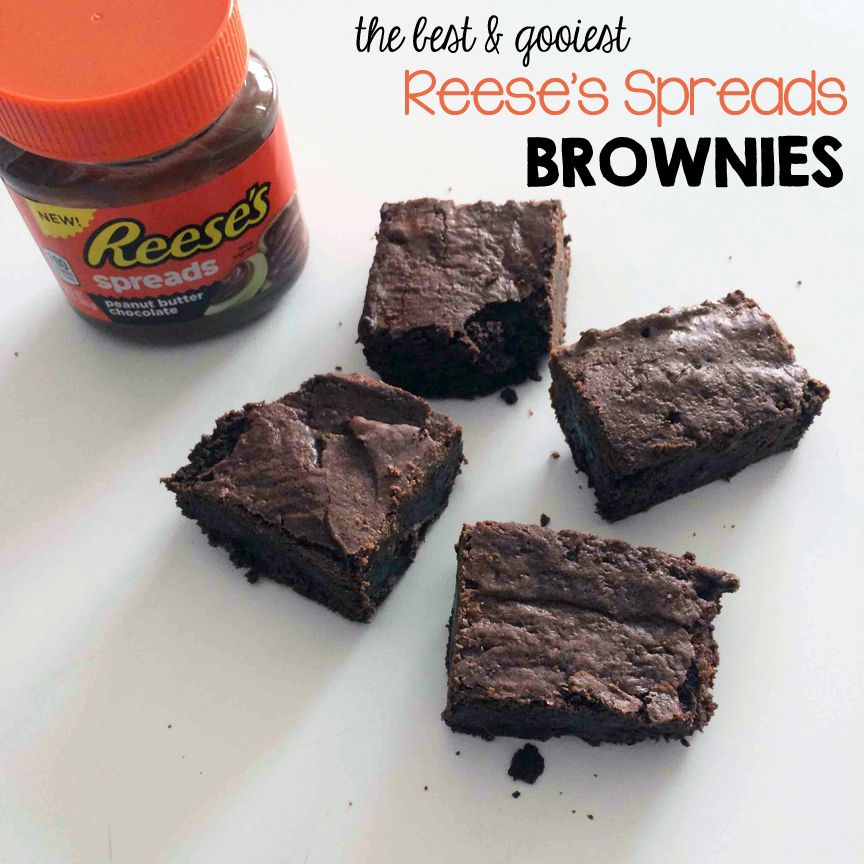 I had never heard of the brand spankin' new Reese's Spreads until I signed up for Influenster in December. I had seen a lot of other bloggers posting about receiving cool things, so I thought, "what the heck? I'll give it a try!"
I filled out my surveys and stayed active on the website, writing reviews for products I already use. And then I got the e-mail saying I had been chosen to receive a VoxBox. I was stoked because it told me what would be inside... a new spread from Reese's! I LOVE chocolate and peanut butter together... like LOVE it. Obsessed. But I knew it wouldn't be arriving until we got back in town from our winter break trip, so I tried to be patient.
And then it arrived... that beautiful orange box full of goodness.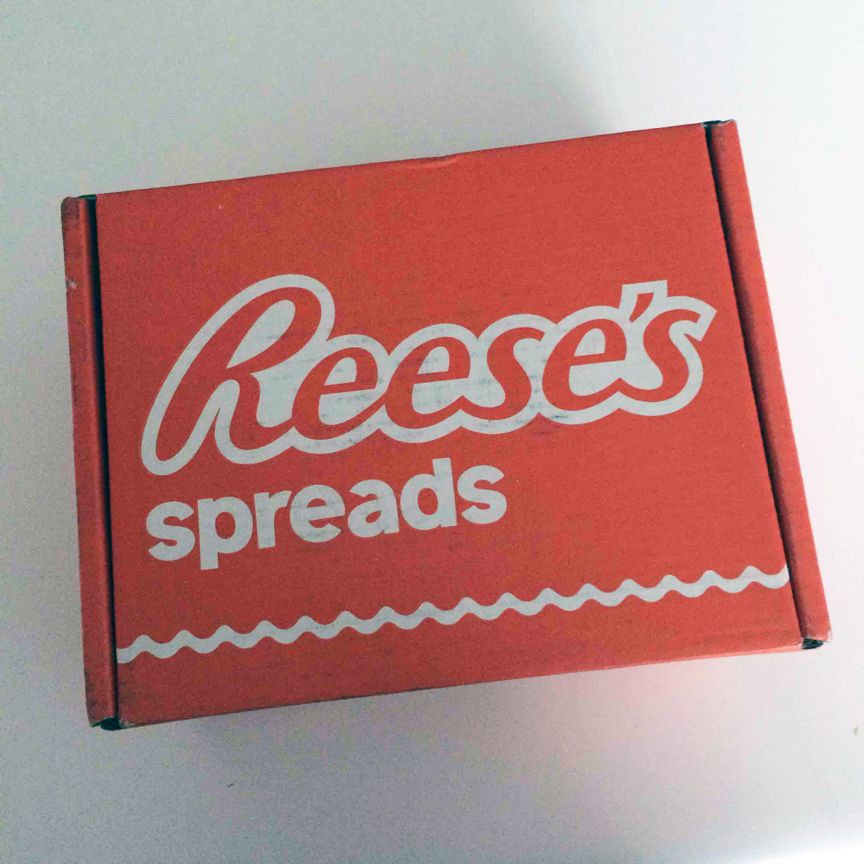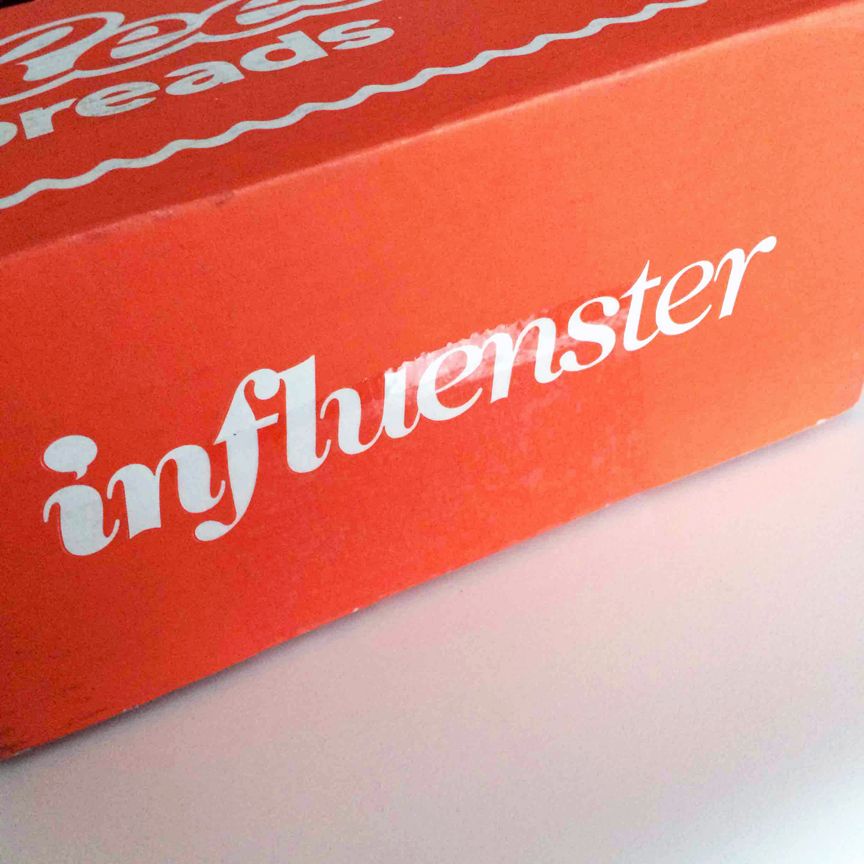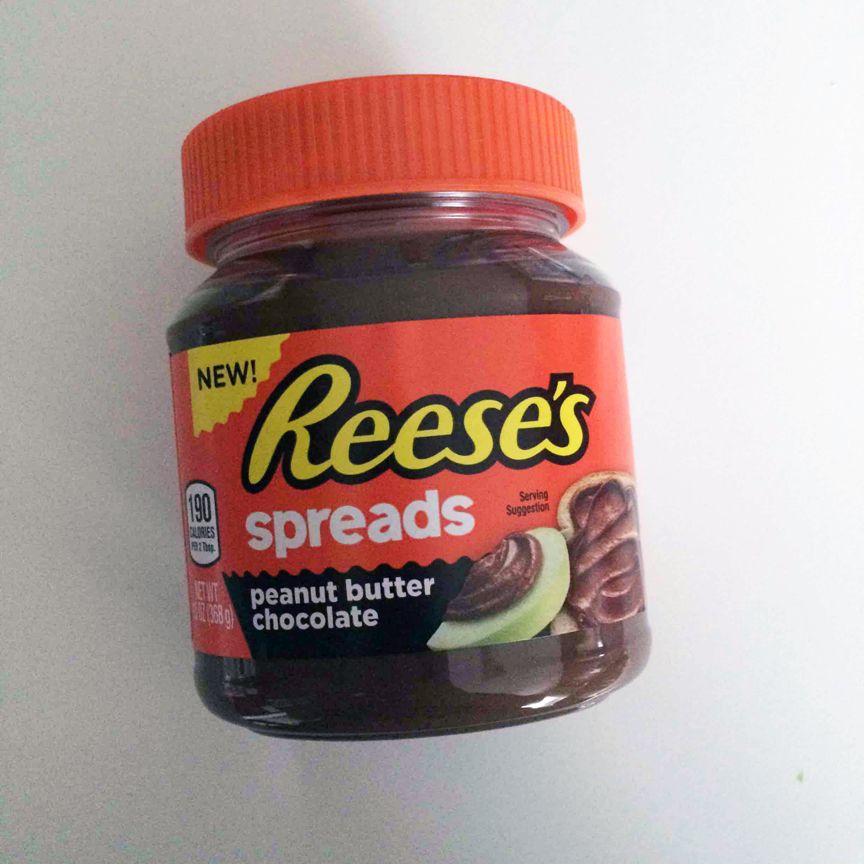 At first, I wasn't sure what I wanted to do with my new product. I decided to spread it on graham crackers because I had some in the cabinet and wasn't really feeling the whole apple thing at the moment. Let me just say: it was delicious. It smells (and tastes) JUST like a Reese's Peanut Butter Cup, and the consistency is similar to Nutella... only far, far better.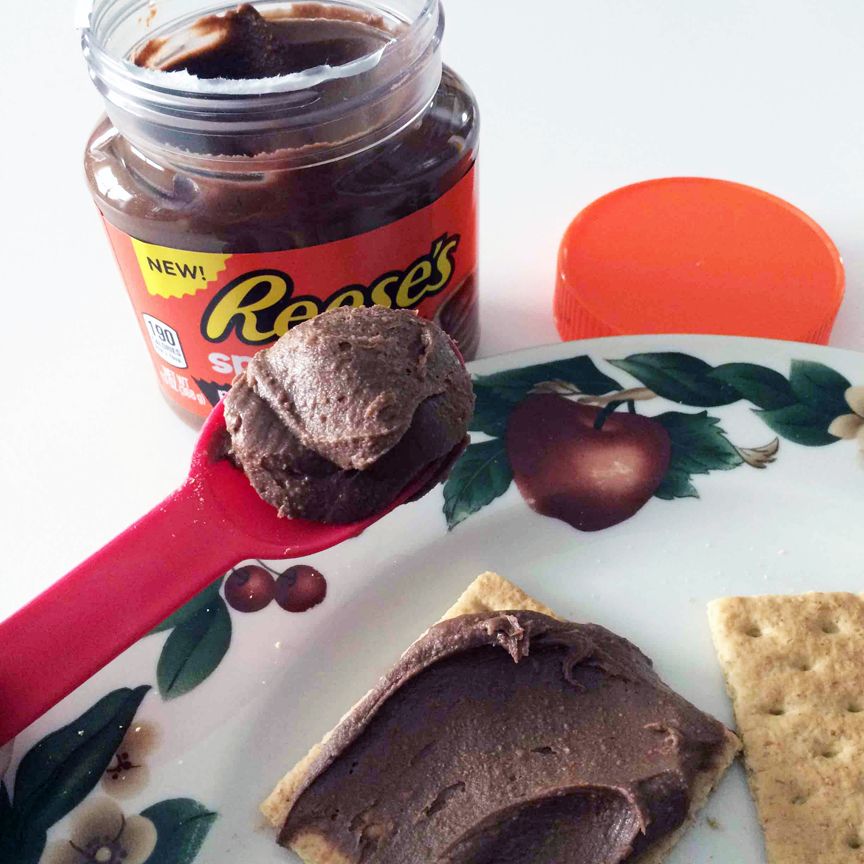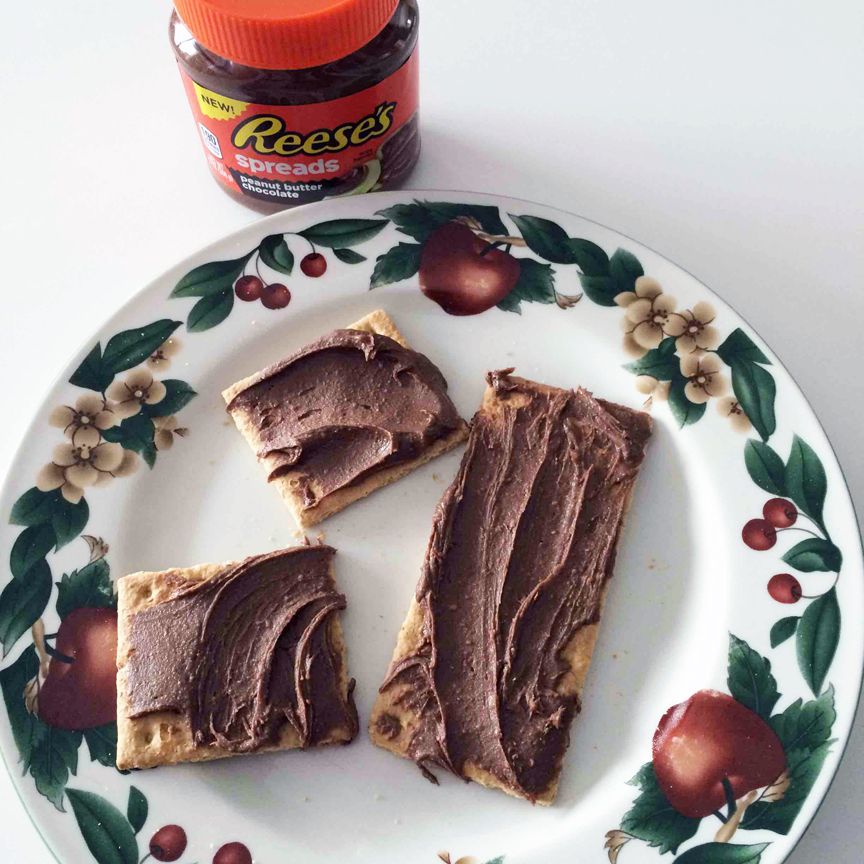 Despite how amazing this concoction was, I wanted something more. This is where my husband gets credit - he really pushed me to try making something more unique with the product. I think he really just had a hankering for some of my baking, but that's another story. I decided on brownies, and I am SO glad I did. I am here to share the recipe with you today. You can find it at the bottom of this post.
But first, my review! Reese's Spreads gets a 5/5 from me. It's hard to go wrong with chocolate and peanut butter, and to make it spreadable is even better because it opens up more possibilities. You can do anything with this stuff, and I can't wait to use the rest of mine. I am SURE that I'll be buying some as soon as I see it in stores. (It's already out; I just haven't seen it in a local store yet.)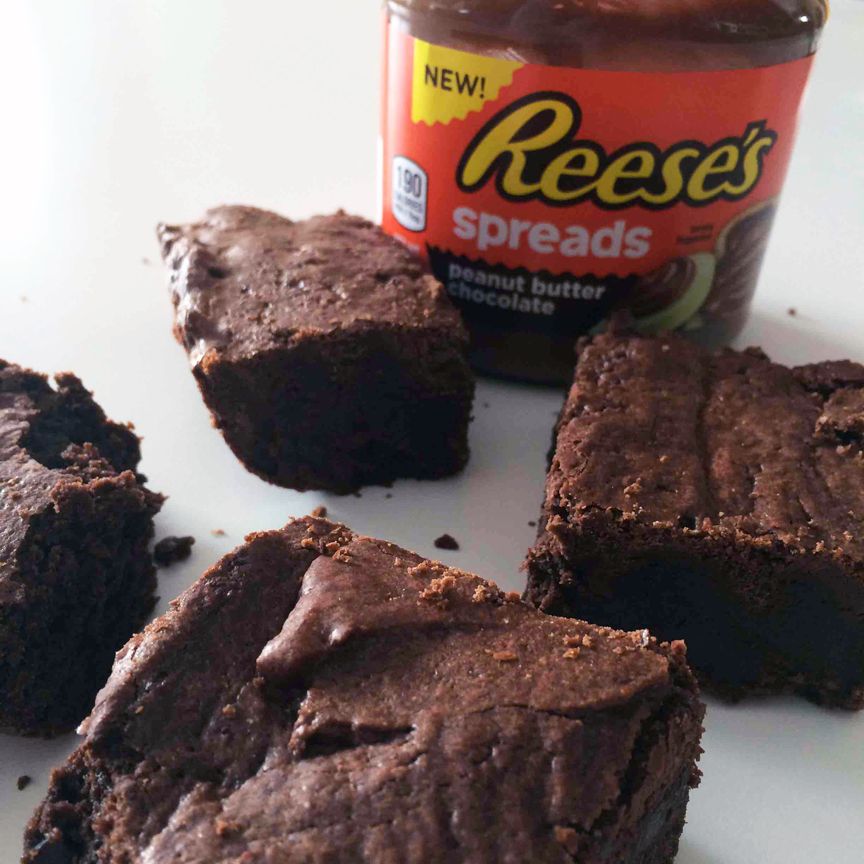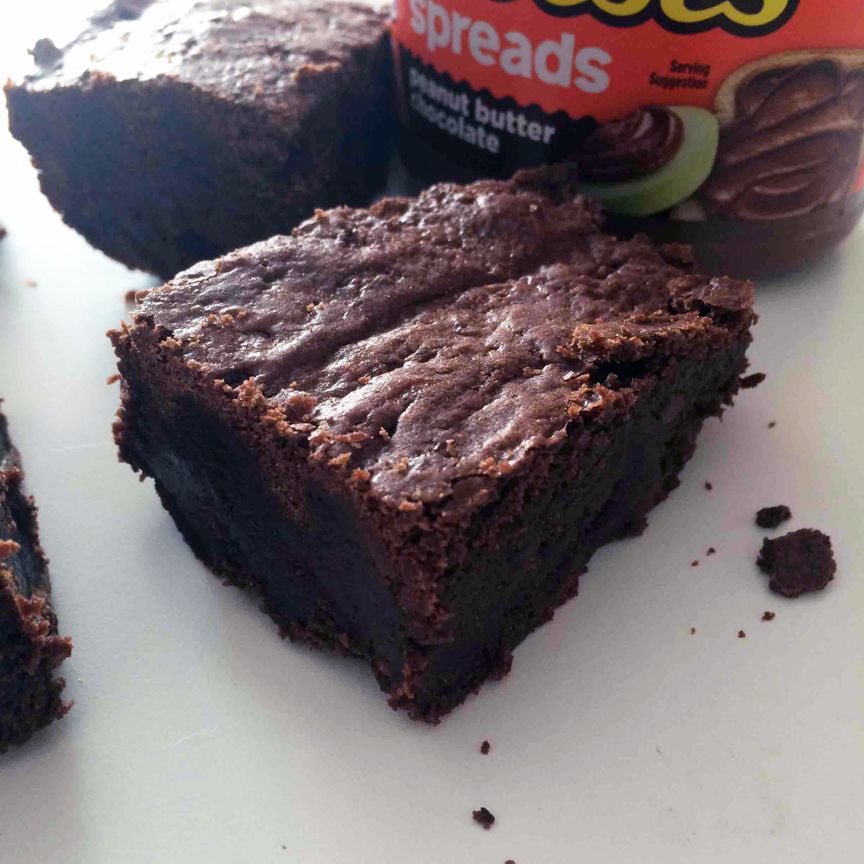 Ingredients
• 1 cup (two sticks) butter
• 1 3/4 cups sugar
• 1/2 cup Reese's Spread
• 4 large eggs
• 1 1/4 cups cocoa powder
• 1 tsp salt
• 1 tsp baking powder
• 1 tbsp vanilla extract
• 1 1/2 cups flour
• 1/2 package chocolate chips (or peanut butter chips if you want it more peanut buttery)
Directions
1. Preheat oven to 350º, and butter a 9x13 pan.
2. In a saucepan over low heat, melt butter completely.
3. Stir in sugar, and continue cooking for 2 minutes, stirring constantly. DO NOT ALLOW TO BOIL.
4. Remove from heat, and stir in the Reese's Spread until well combined.
5. Pour mixture into large bowl or stand mixer.
6. Beat in cocoa powder, eggs, salt, baking powder, and vanilla extract until well combined.
7. Stir in flour and chocolate (or PB) chips until JUST combined.
8. Spread into prepared pan. Batter will be sticky.
9. Bake for 30-35 minutes - until a toothpick comes out clean.
10. Cool on wire rack for as long as possible before devouring!
ENJOY!
I received a free tub of Reese's Spreads from Influenster in exchange for my honest review.
Have you tried Reese's Spreads yet?
Do you use Influenster?
Do you like brownies as much as I do?