Welcome to my very first installment of Food Fridays! One of my goals this year is to share one new recipe every week on, you guessed it, Friday!
Luckily for you, I have been baking my tail off since early December, and I've been documenting it all. I'll try to sneak in some actual food along with all the goodies, but I make no promises.
Today's recipe is my favorite cookie to share: Tangerine Butter Cookies. I made six dozen of these to take to a cookie exchange, and I made another dozen to take home with me for the holidays. They're different than any other cookie I've ever tasted, so they're always a winner! (I may or may not even have a bag of dough in my freezer so I can make more of these whenever I feel like it...)
Not only do these cookies taste light, fruity, and wonderful, but they are made with REAL tangerine peel. I love to zest it right into my cookie dough, and I'm anxious to try making these with lemons and limes as well. I think they'll turn out just as great, but I am a big lover of citrus fruit.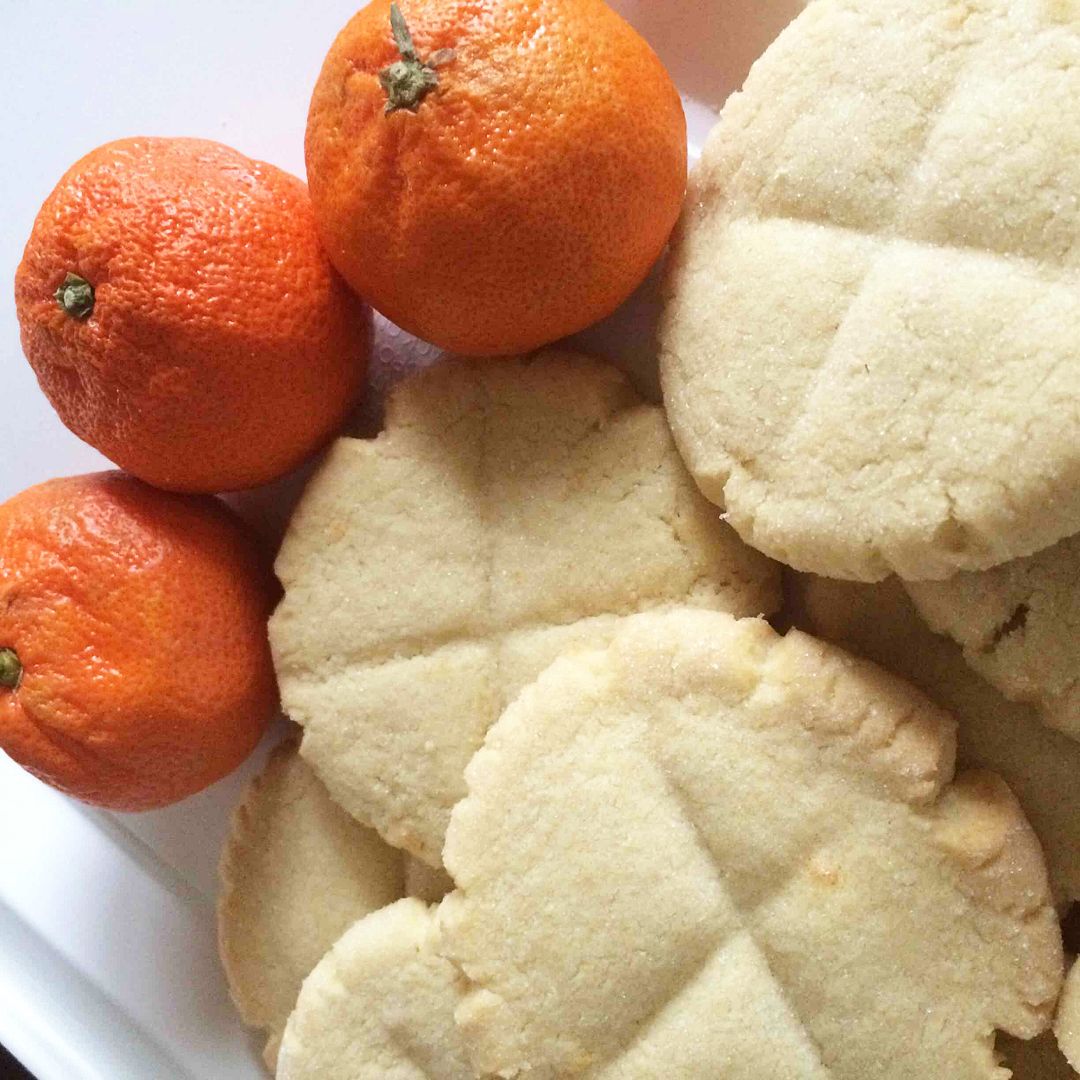 Don't they look so light and refreshing? They are, and they're EXCELLENT served with champagne. I haven't met anyone yet who hasn't liked these when they tried them. They're just so different from other cookies. If you try them, let me know what you think!
To save the recipe, just click on the image, and then right click to save the recipe card. It is 4x6 inches, and if you print it on cardstock, you can add it right in with your other recipe cards!
Do you like tangerines?
What is your favorite type of cookie?
Do you enjoy baking?