My husband and I both have good friends who live near Philadelphia. We visited them in 2013 over
Christmas break
, so we thought it was time to head that way again, especially since we live closer now.
Our flight was only an hour long! How amazing is that?!
We hung out with Michelle, my best friend from college, and her husband Matt on Friday night and Saturday. Then, we headed to Dan's best friend since 5th grade, Lydia's place with her fiancée Cait. We had a lot of fun with them both, but we somehow managed to only take pictures on Saturday. Oops.
I had a sinus infection (and what I think is an ear infection as well) while we were gone, and that was no fun. I also lost my voice completely for the first time ever, and it's still not back. I hate that so much. I managed to have fun anyway, but sleeping in my own bed was fabulous. And then some more on my couch. Sleep is definitely what I needed.
Anyway, onto the pictures of our weekend!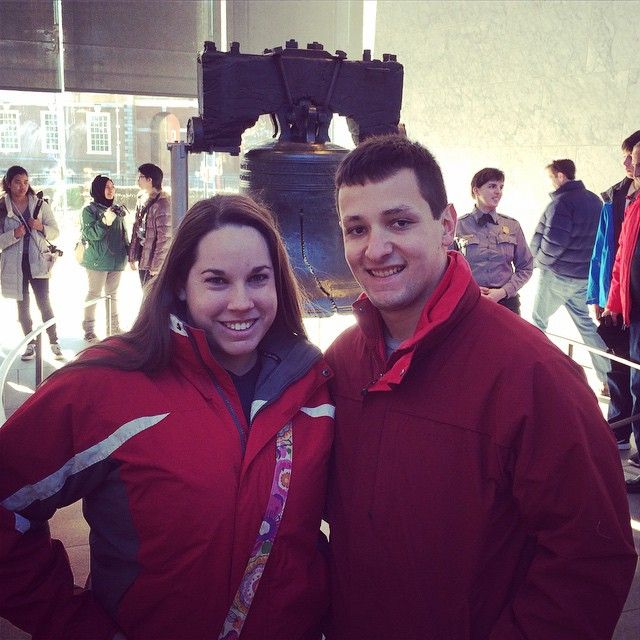 First stop: Liberty Bell and all of its cracked gloriousness!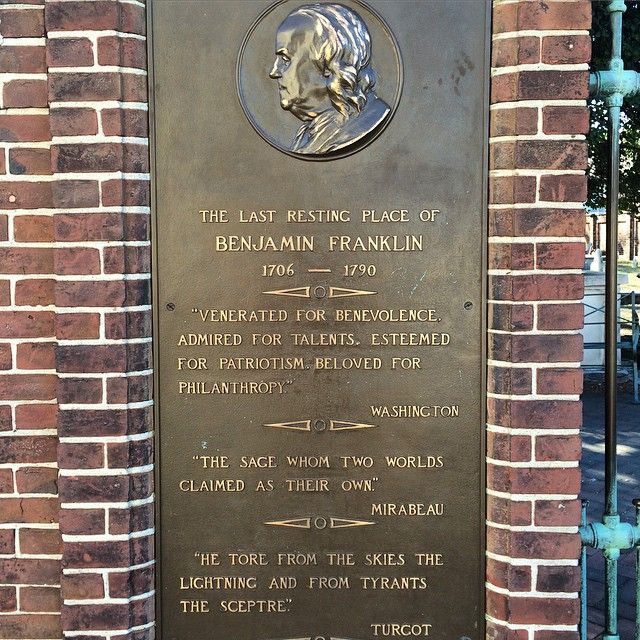 We did lots of Ben Franklin things... and it was so cool because it was his birthday! More on that later...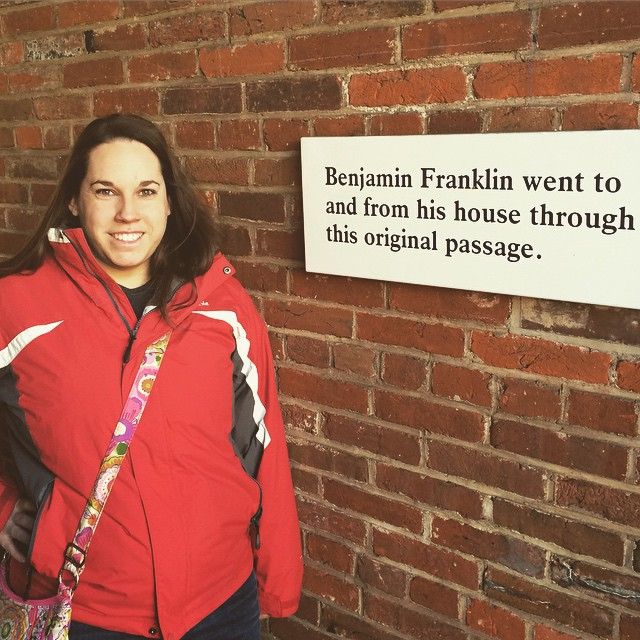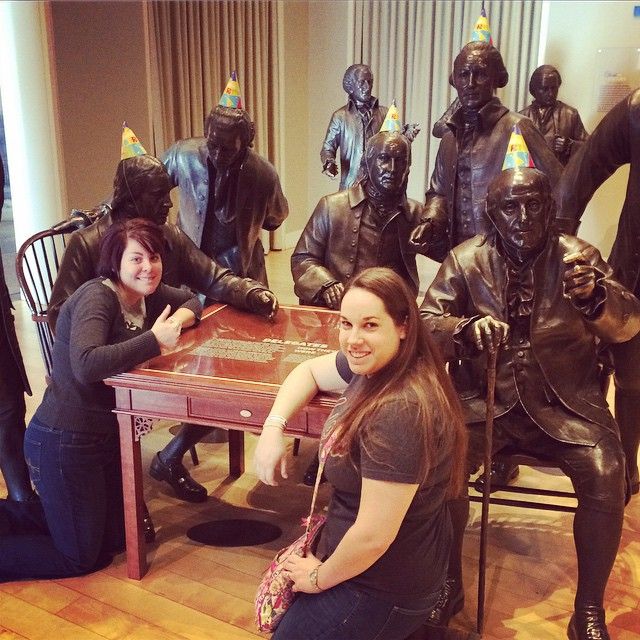 See? Told ya it was his birthday! We celebrated at the National Constitution Center!
And then we posed as presidents... not very well.
The trip was quick, but we had fun... and we're definitely happy to be home with our three little furballs!
How did you spend your three day weekend if you had one?
Have you been to Philadelphia?
What's your go-to quick destination?