Somehow, December started, and I never blogged about my NaNoWriMo win. NaNoWHAT, you ask? Find out more in
this post
or on the
official website
.
In short, the goal is to write a 50,000 word novel in one month - all in November.
I finished my novel in the afternoon on November 30th. It was anticlimactic because I KNEW I was going to achieve my goal - and also because my novel wasn't finished yet. I made it to 51,234 words that day, but my characters and plot were still moving right along - it's not finished yet, but I'm hoping to have about 60,000-65,000 words when all is said and done. I need to edit next, which is NOT my favorite part... but at least I can wait until the craziness of the holidays are over with for that!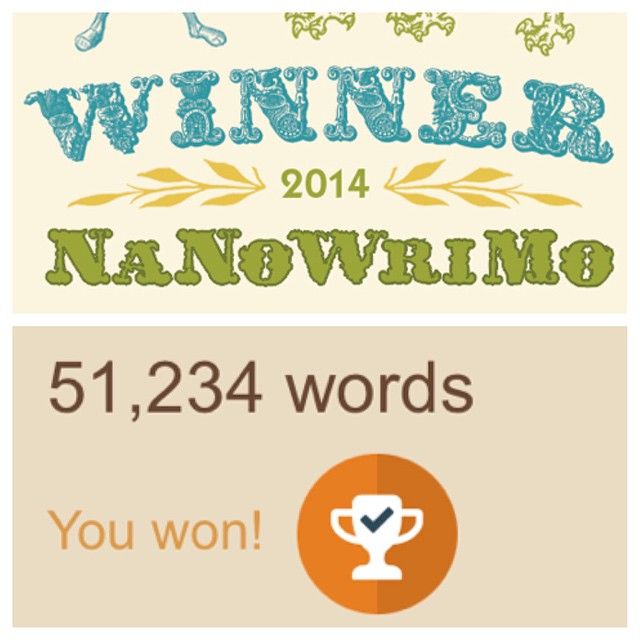 My novel is a YA (young adult) novel about a school shooting. It was difficult to write because of the topic, but the idea just wouldn't leave my mind.
I'm considering self publishing this novel through Amazon - it would be an ebook. I haven't decided yet, but that is my ultimate goal... just in case any of you were curious!
Have you ever self published a piece of writing?