I can't believe that we have already sent our Christmas cards out. I mean... is it really almost Christmas? Slow down, 2014! You have been the best year yet, and I kinda-sorta don't want to let you go.
That said, our Christmas cards ARE in the mail (if not received by now), and here they are. We designed them ourselves on Photoshop, printed them on cardstock at home, cut them out, and sent them on their merry way.
We enjoyed the silly rhyme and pun that we came up with, and our friend Megan (from
Magical Moments by Megan
) did a fantastic job taking photos of us with Christmas lights in front of our vibrant blue garage door.
I also cannot believe that this will be my 6th Christmas with Dan. It's our first one as a married couple, though, and that makes it even more exciting!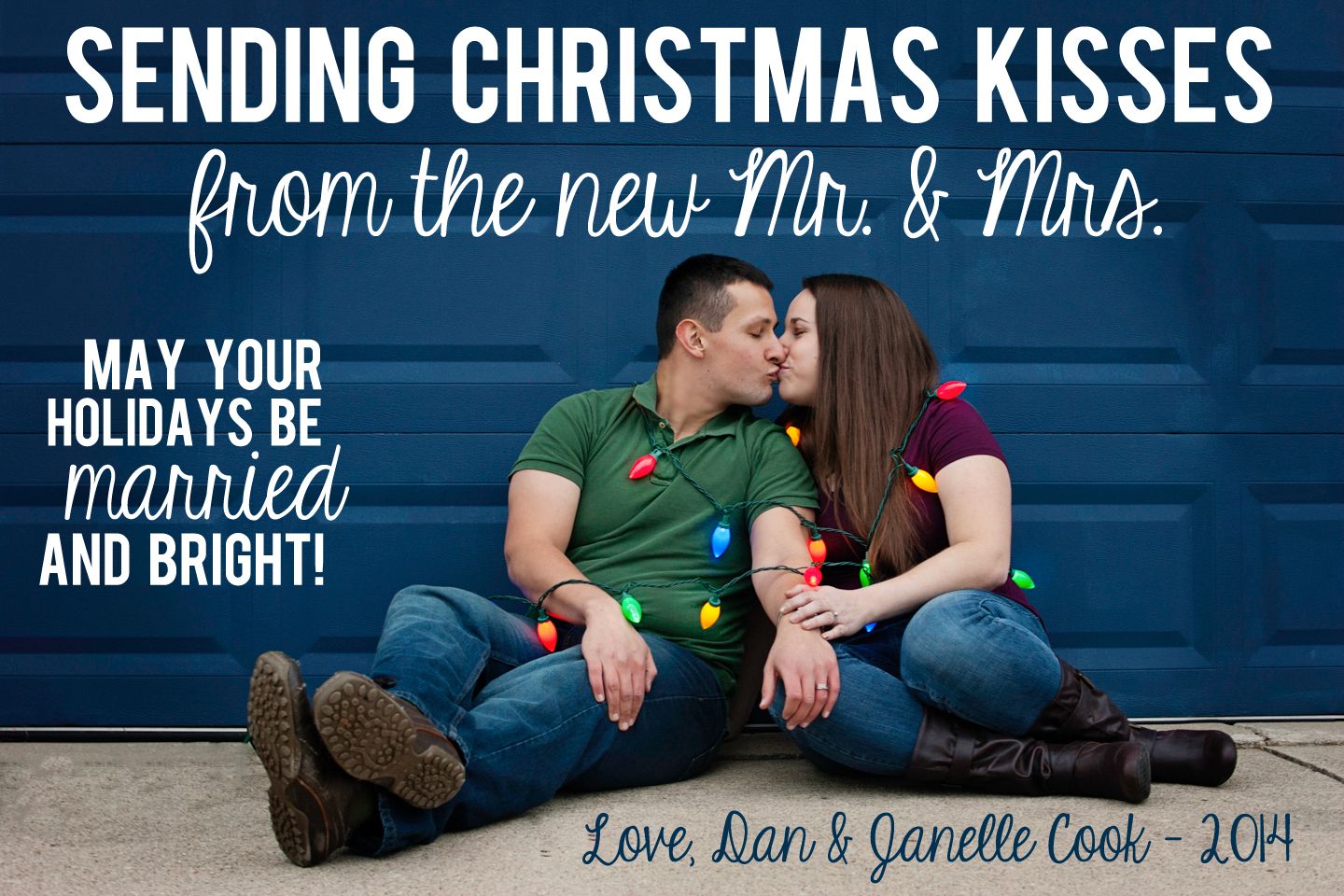 What do you think of our card?
Do you send Christmas cards out each year?