This past week, we had our very first visitors at
our new home
! My mom brought my grandma down to Texas for an early Mothers' Day gift! Annabelle was so excited to see her Grammy and Great Meme, and we all had a wonderful few days.
There's not too much going on here aside from restaurants and shopping, so we stayed in a lot (after eating lots of food, including a Mexican buffet, of course). It was nice to just go through our daily routine with company.
They even babysat for us on Thursday night, so Dan and I went mini golfing, hit the batting cages, played some arcade games, redeemed our tickets for candy (duh), and went to dinner at Buffalo Wild Wings. It was nice to get away for a few hours, and I know they enjoyed their time with sweet little Annabelle.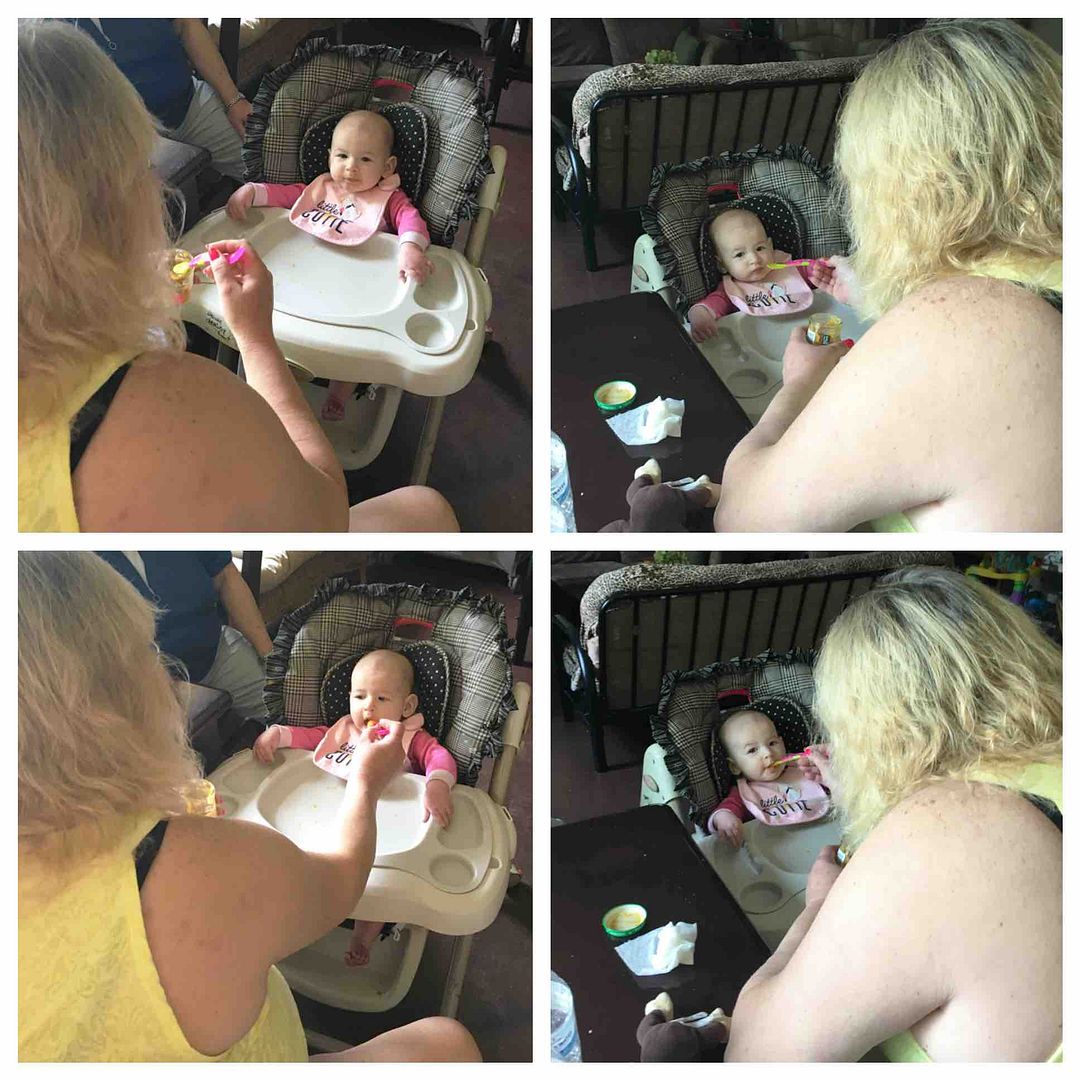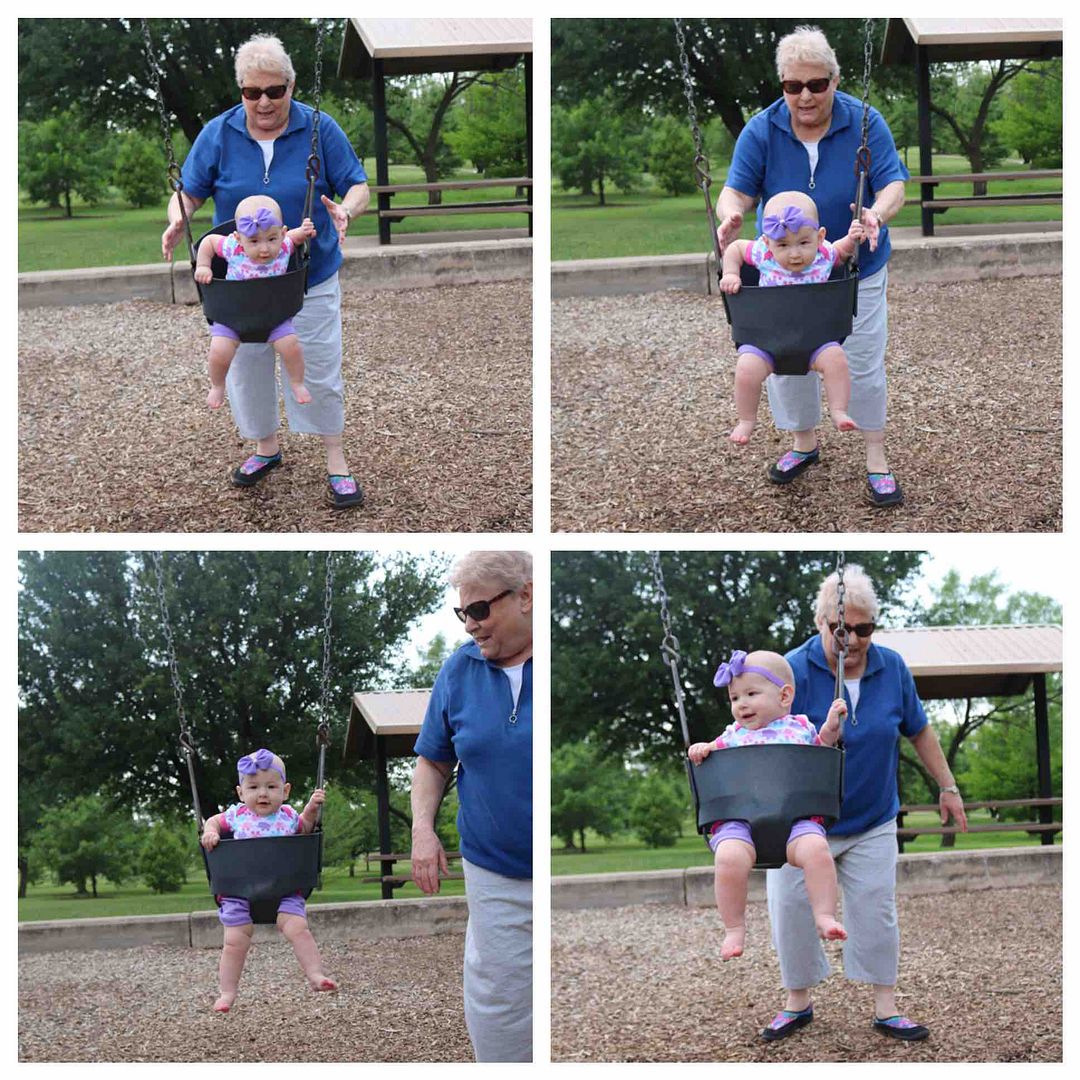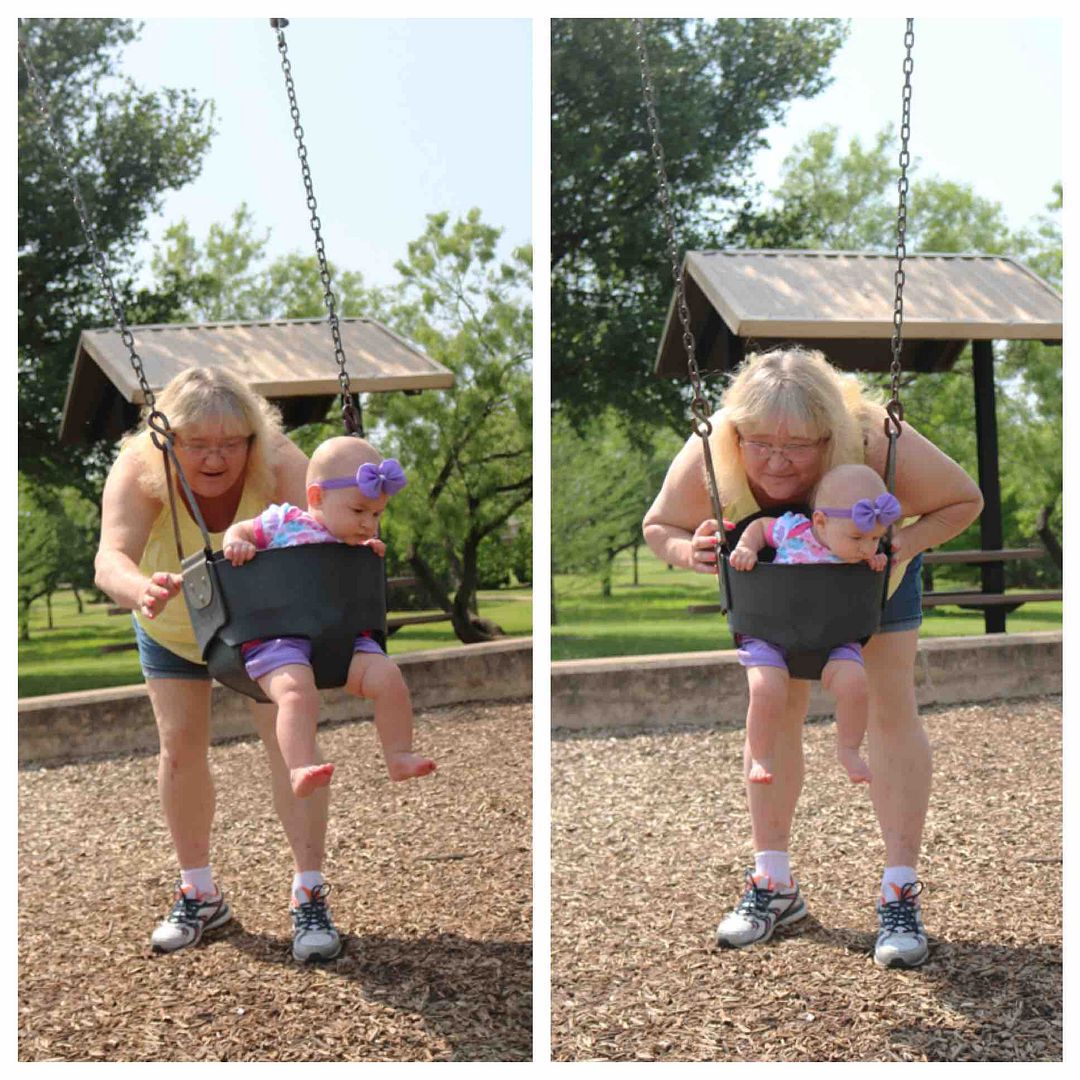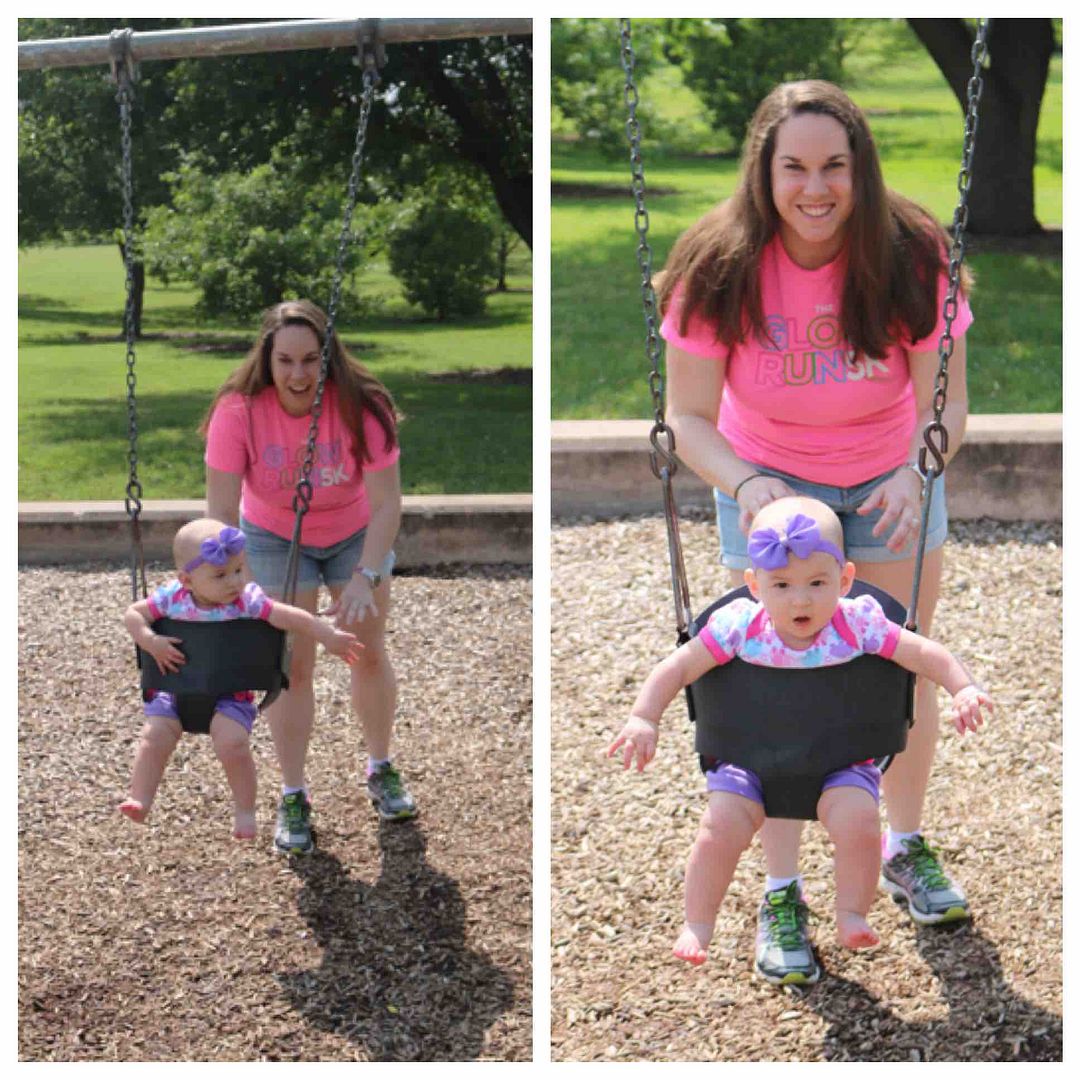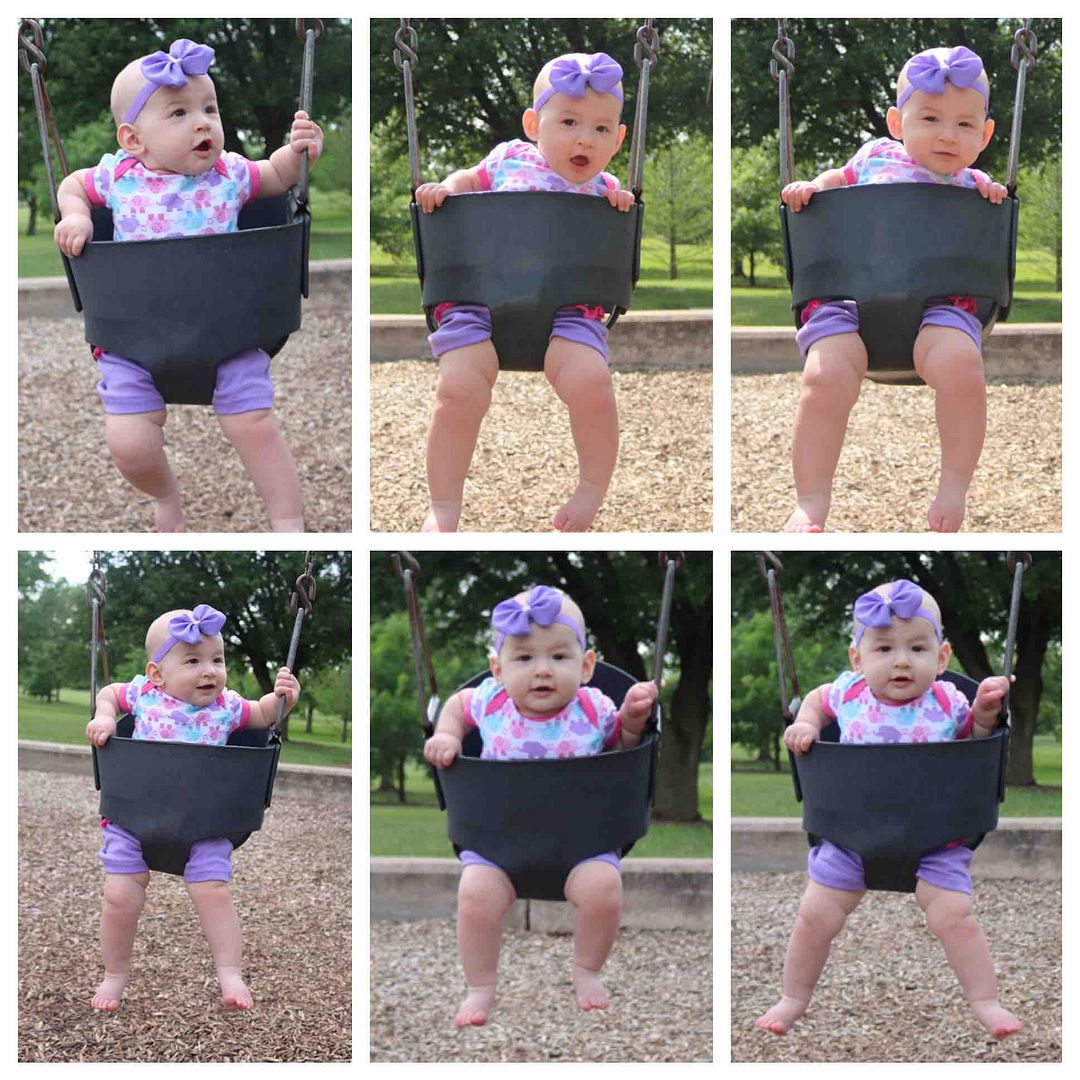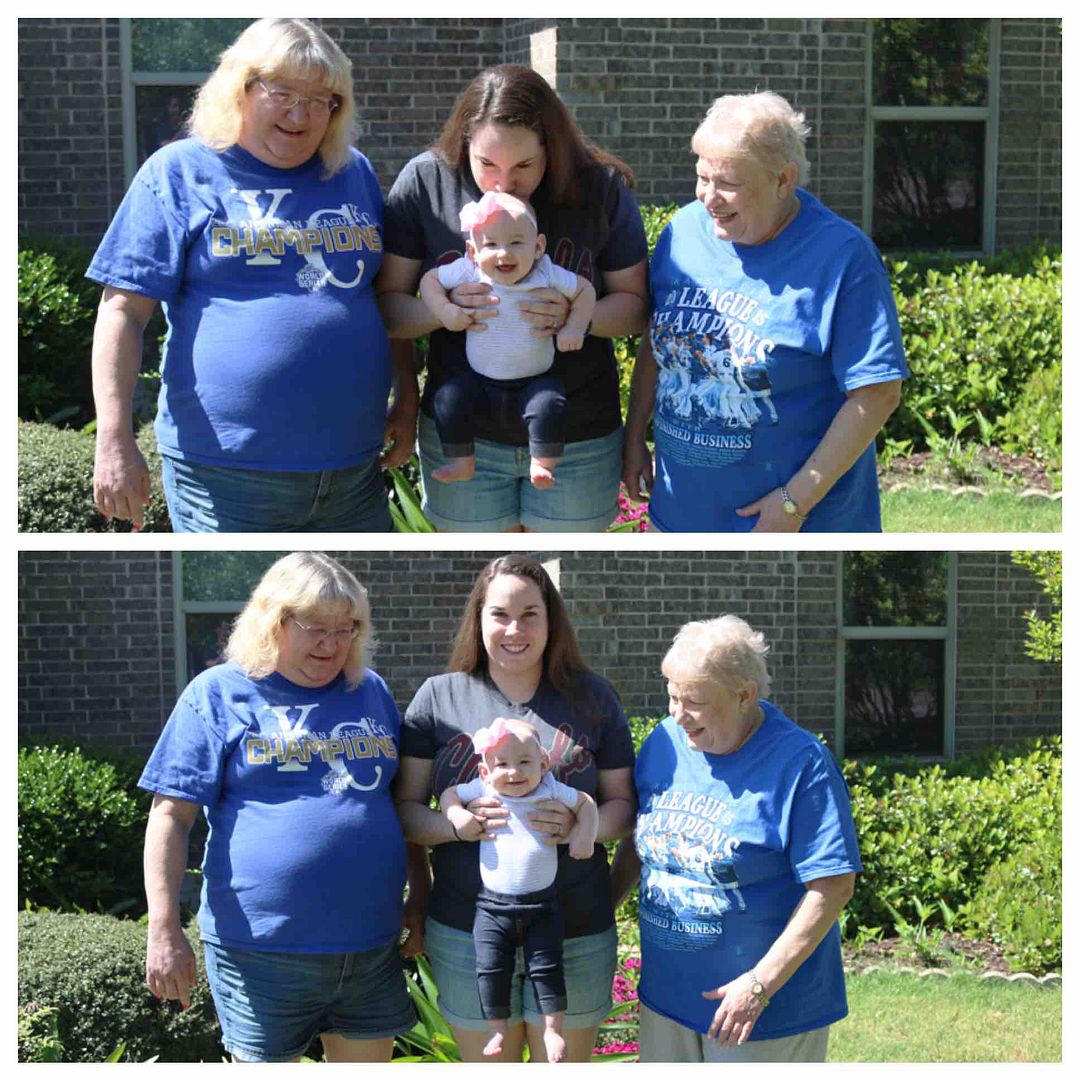 We'll see them again in just a month when I head to Kansas City for one of my best friend's baby shower! Dan won't be able to make it for that trip, so wish me luck, and send all of your 'traveling alone with a baby' advice my way! It'll be a road trip for us, not a flight.