It doesn't even seem possible that I'm already sharing Annabelle's eight month update with you, but... here I am. She actually celebrated eight months on the outside yesterday on Cinco de Mayo - how fun!
As you can see from this month's photo, she is one happy, smiley baby! She was so excited to smile at her daddy while I took her photos that she's pretty squinty-eyed... but I think it's adorable because I know that's a REAL smile! :)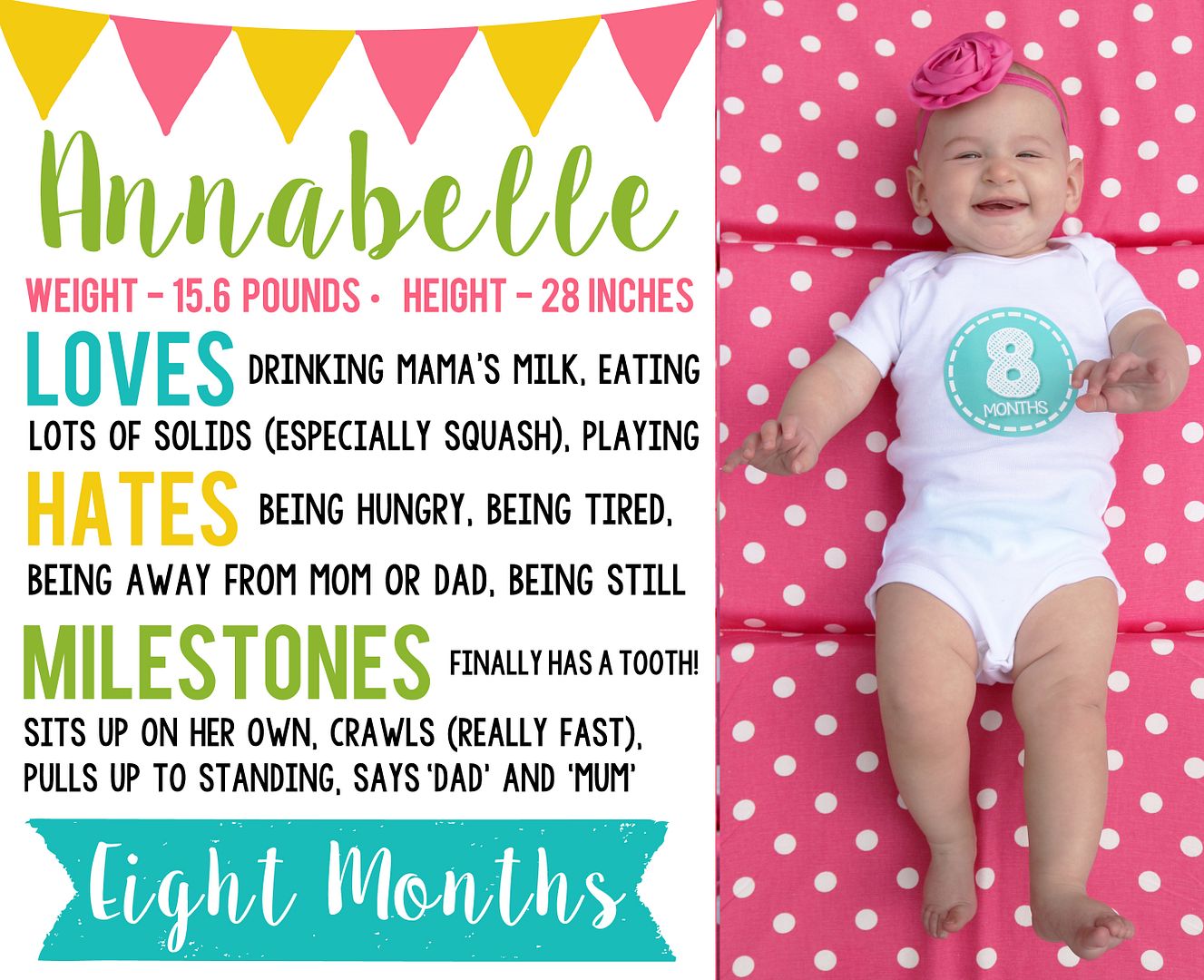 Annabelle had a HUGE month! It was her first full month in Texas, and it will forever be remembered as the month that she did EVERYTHING! Okay, so not quite everything, but this girl started:
• sitting up all on her own
• crawling (and she's getting really fast!)
• pulling up to standing (she's getting more confident)
• talking (she says 'dad' while looking at him and cried "mum" for me - maybe she thinks she's British!
• and she finally has one tooth! It's on the bottom, and it's sharp, but we're so happy it's there!
Annabelle also spent lots of time playing in her room this month (because there's carpet in there...), went to her very first air show, met lots of new "uncles" (Dan's friends from the Academy who are also here for pilot training), went on her first play date (she does NOT know how to share), and got a visit from her Grammy and Great Meme!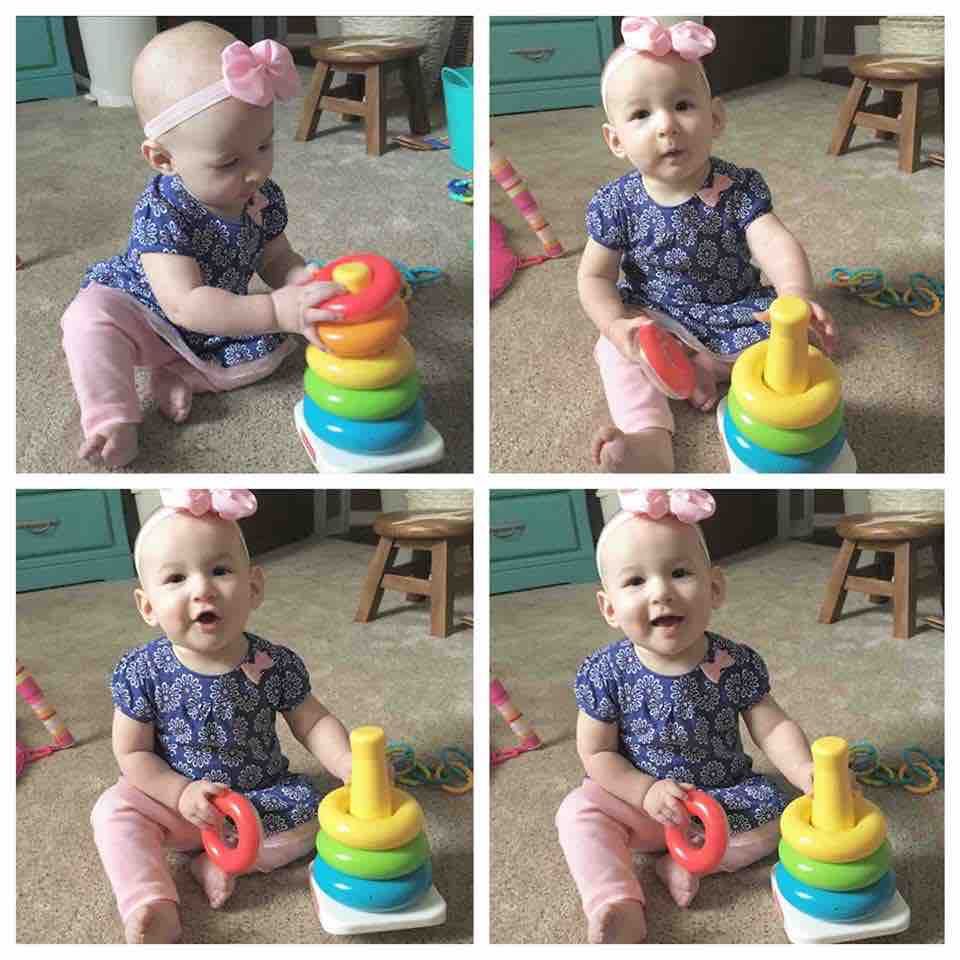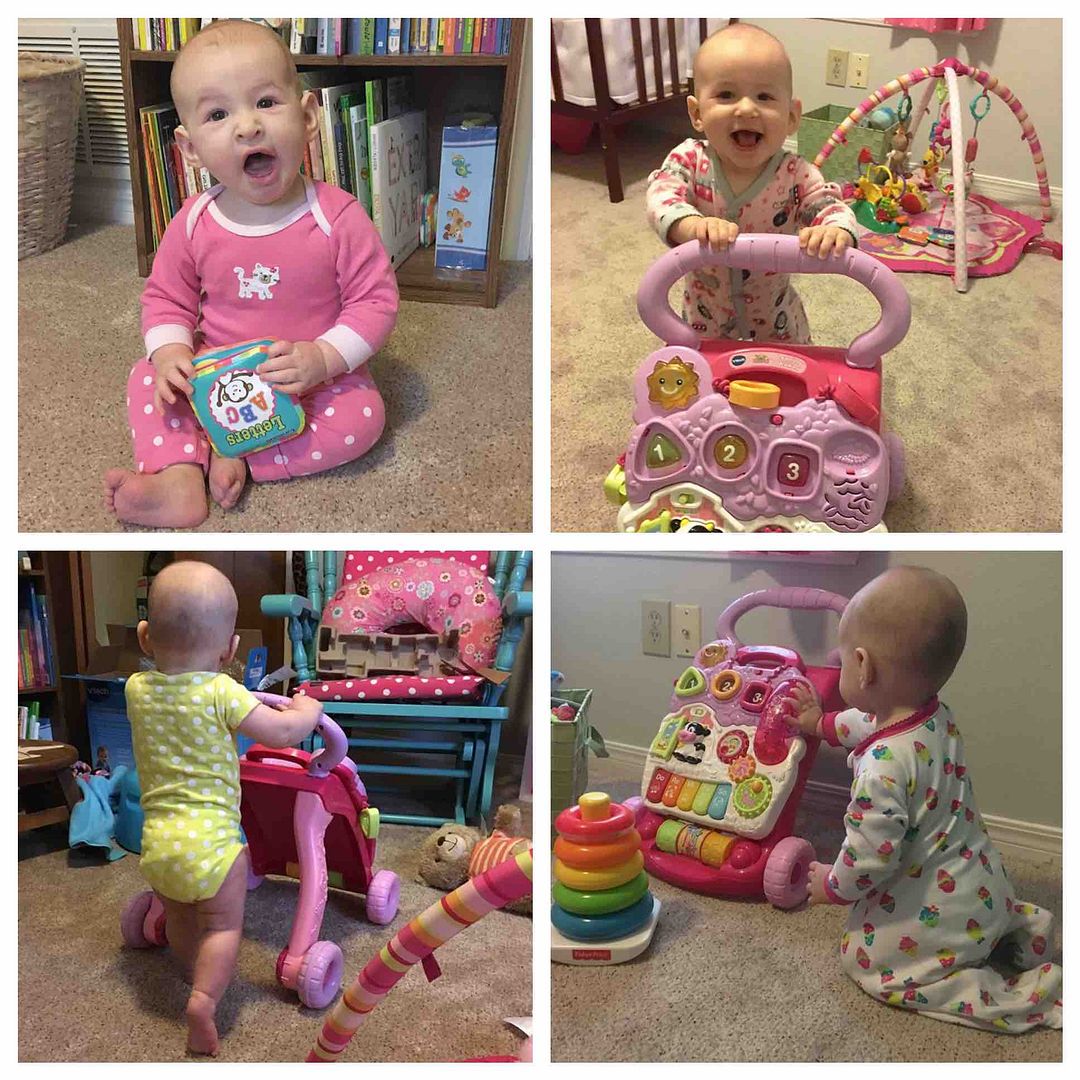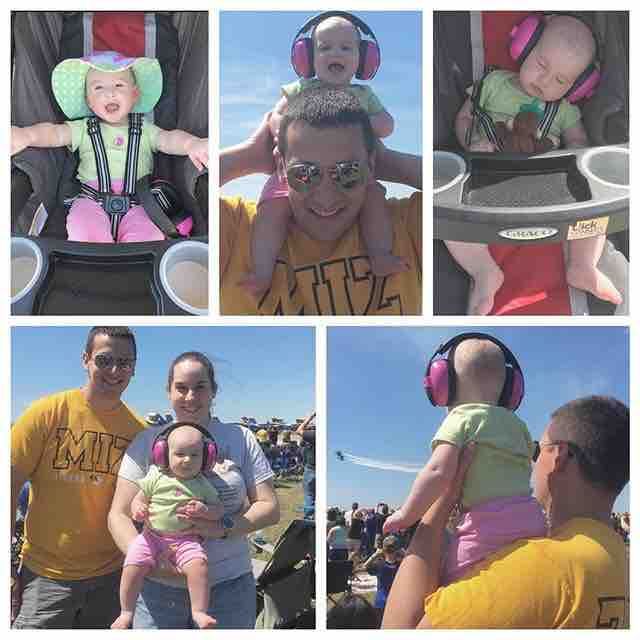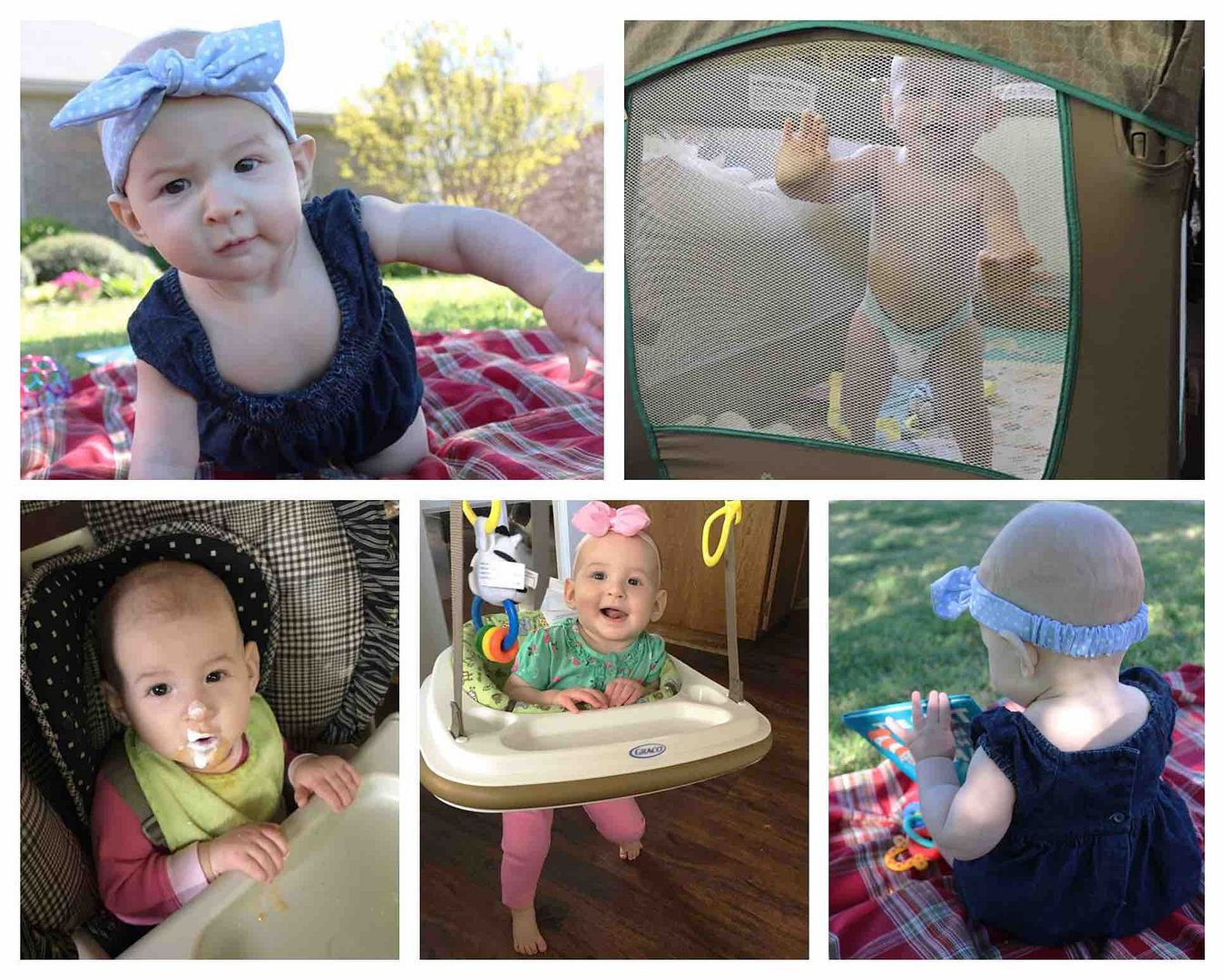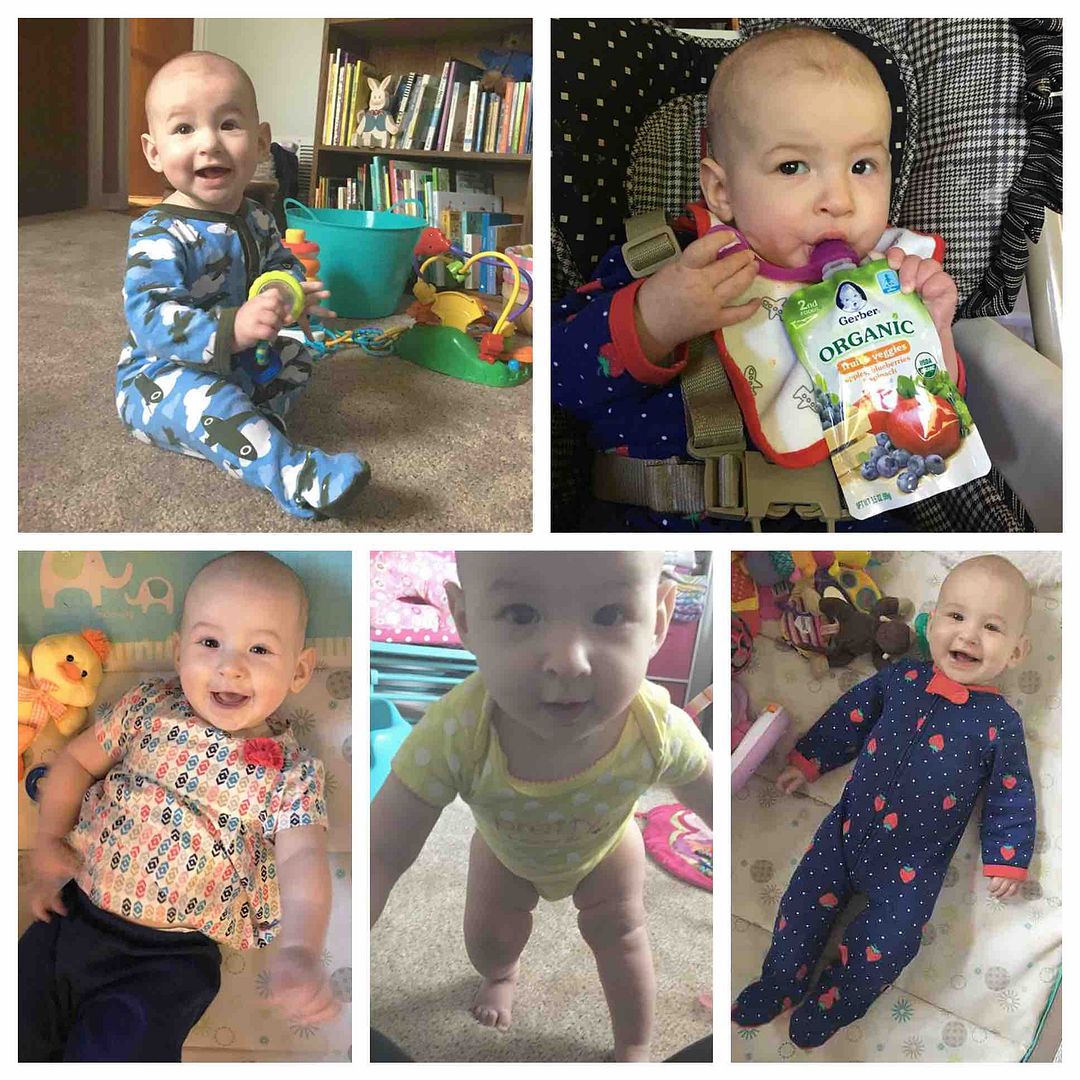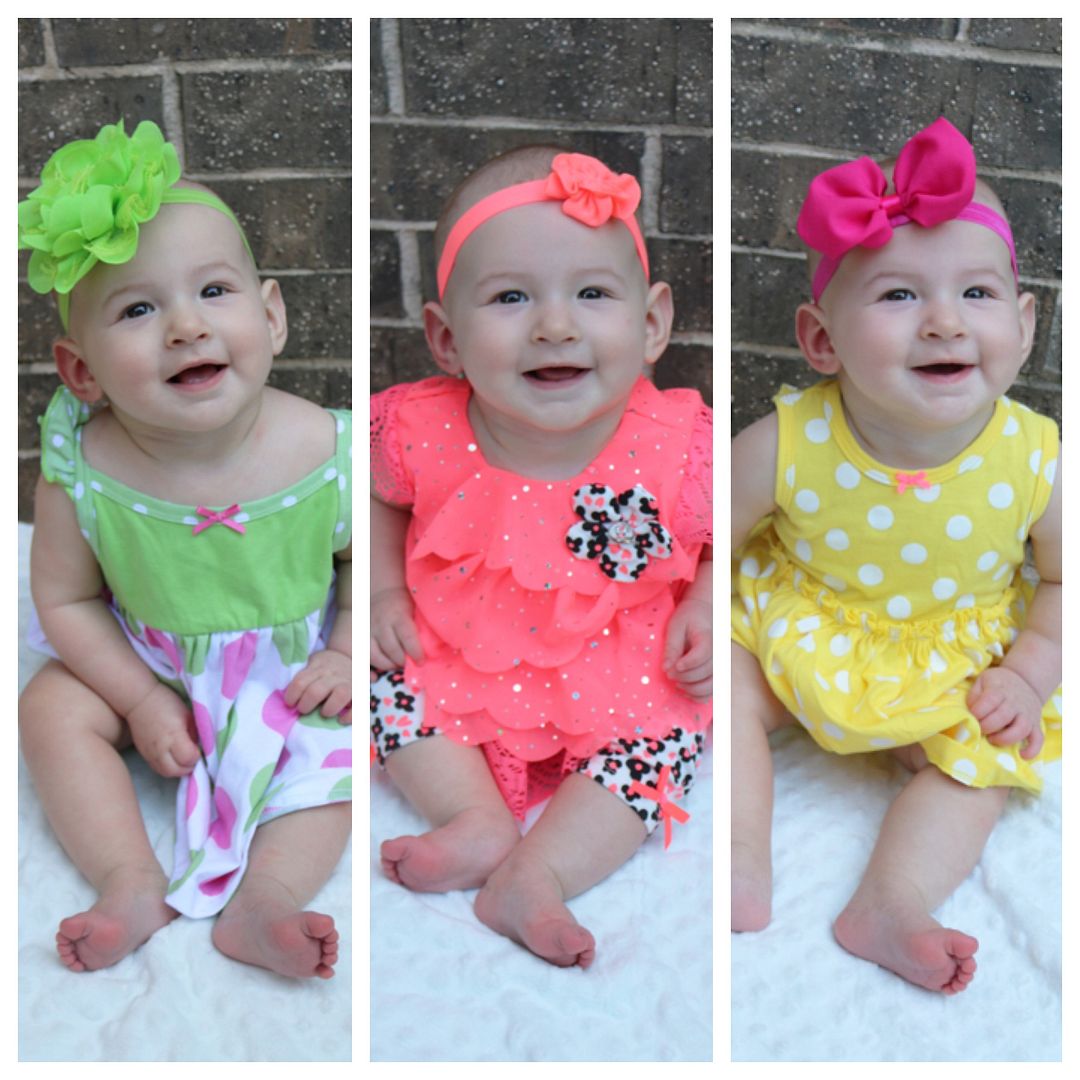 I can't believe my next update will be at nine months! She will have been on the outside for the same amount of time she was on the inside at that point! Be on the looking for a comparison picture! :)