When I realized Mothers' Day was quickly approaching last month, I knew I wanted to make a photo gift of some kind for my mom and my grandma that featured my little Annabelle. I searched and searched for the perfect idea... and when I stumbled upon this idea, I knew it was the one I'd be making.
(This is the
original post
I got the idea from! Thanks, Pinterest! She explains how to make it, so please refer back to her blog!)
Oh, and I loved it so much, I decided to make one for myself too!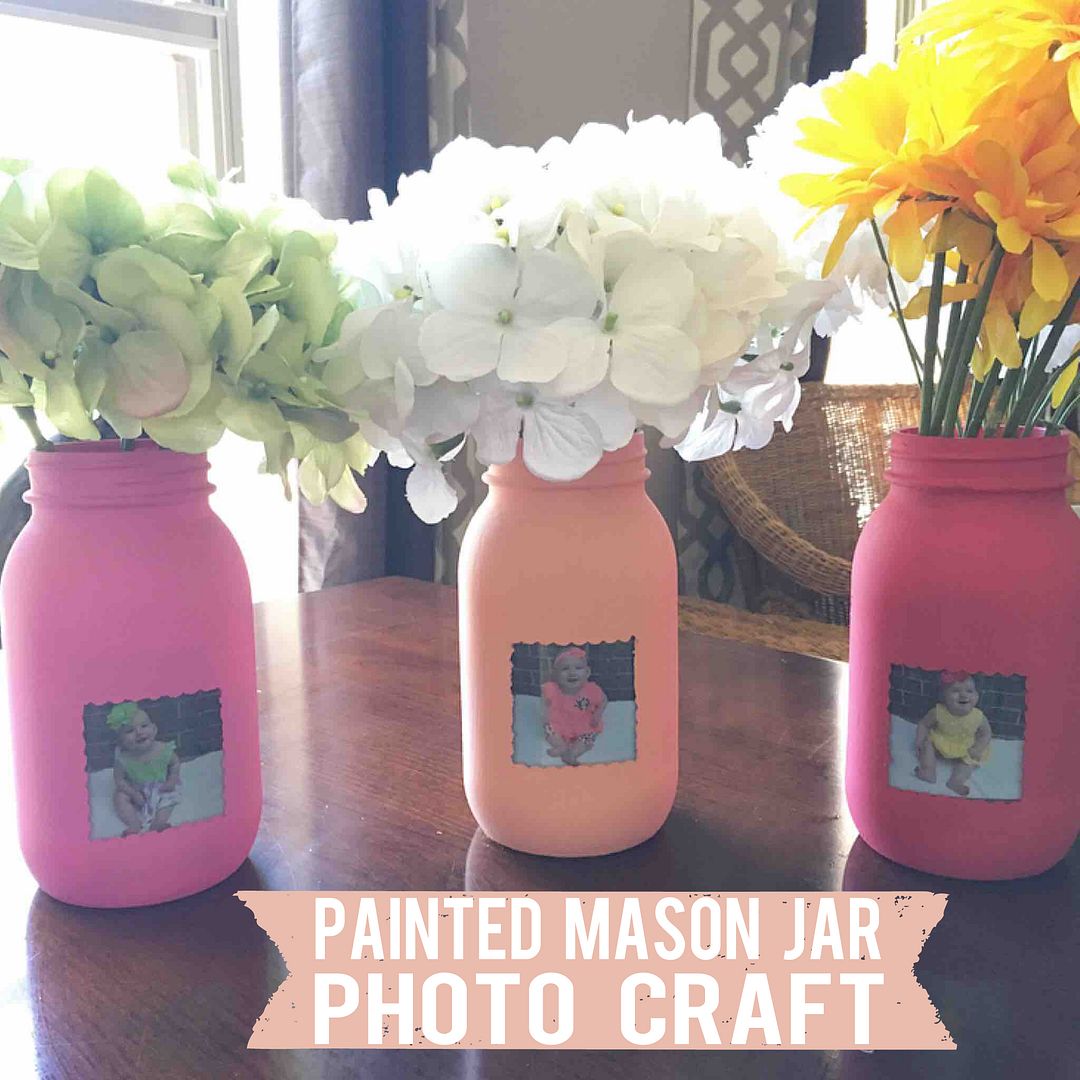 Each person I was gifting to gave Annabelle an adorable outfit in her Easter basket. My mom gave her the pink and green dress, my grandma gave her the orange outfit, and I gave her the yellow dress... so I quickly decided to take photos outside of her wearing each of the outfits to the mason jars unique.
Then, I decided to paint them all a different color to match the outfit she's wearing, and I picked coordinating colors for flowers. (They are fake flowers.)
I am extremely pleased with how they turned out and just had to share.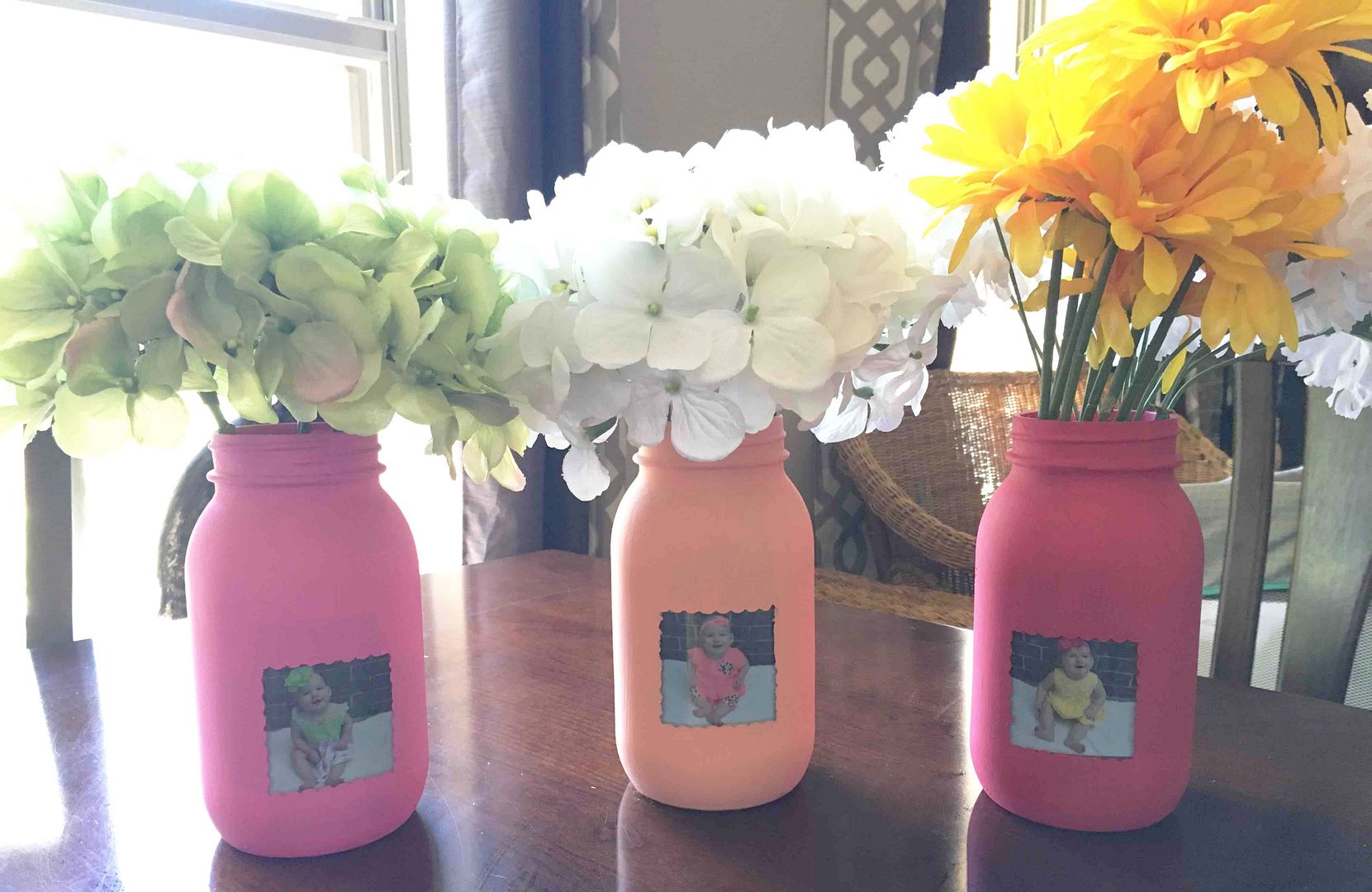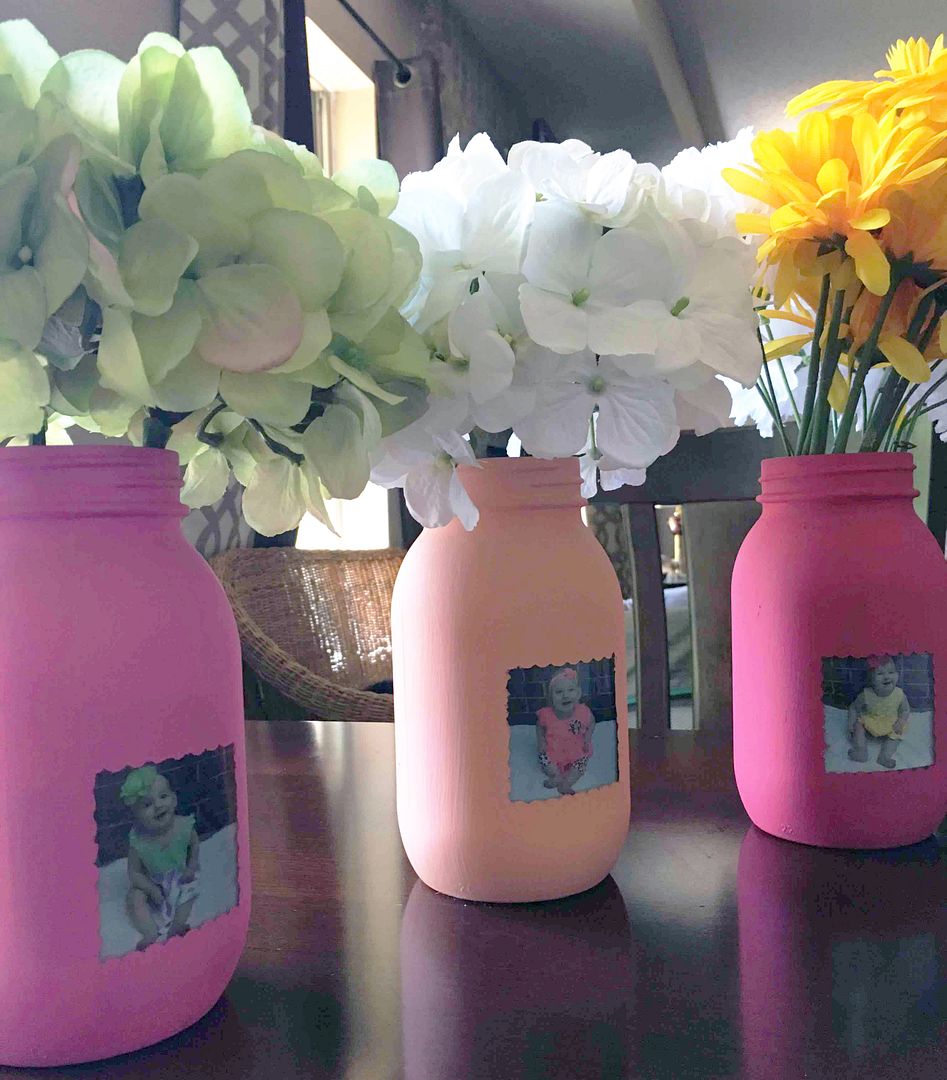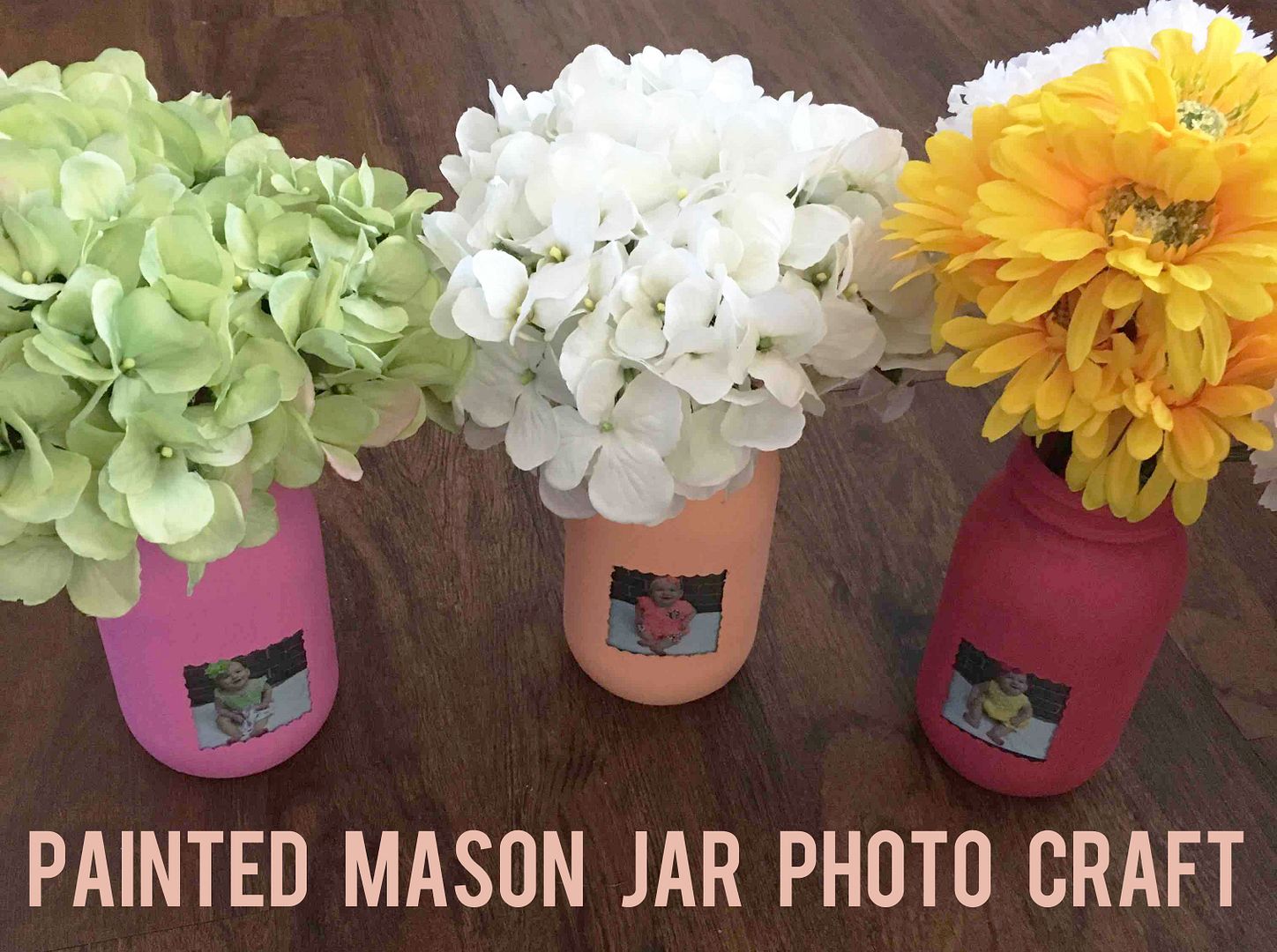 Luckily, I was able to give these to my mom and grandma in person when they visited before Mothers' Day, so I didn't have to ship them.