Something we love doing when we move to new places is checking out what the new digs has to offer that's different from everywhere else!
I know Wichita Falls itself has the word 'falls' in the name, but all I knew about this place was that it had recently been through a pretty bad drought. I had no idea there was actually a waterfall here.
Sure, it's manmade... but it's really neat! It's not running all the time, but luckily, we caught it on a perfect evening! You can see the falls from the highway, so after we finished dinner at the Club on base one Friday evening, we headed down there for a family walk. We had a lot of fun and even walked up the path to the top!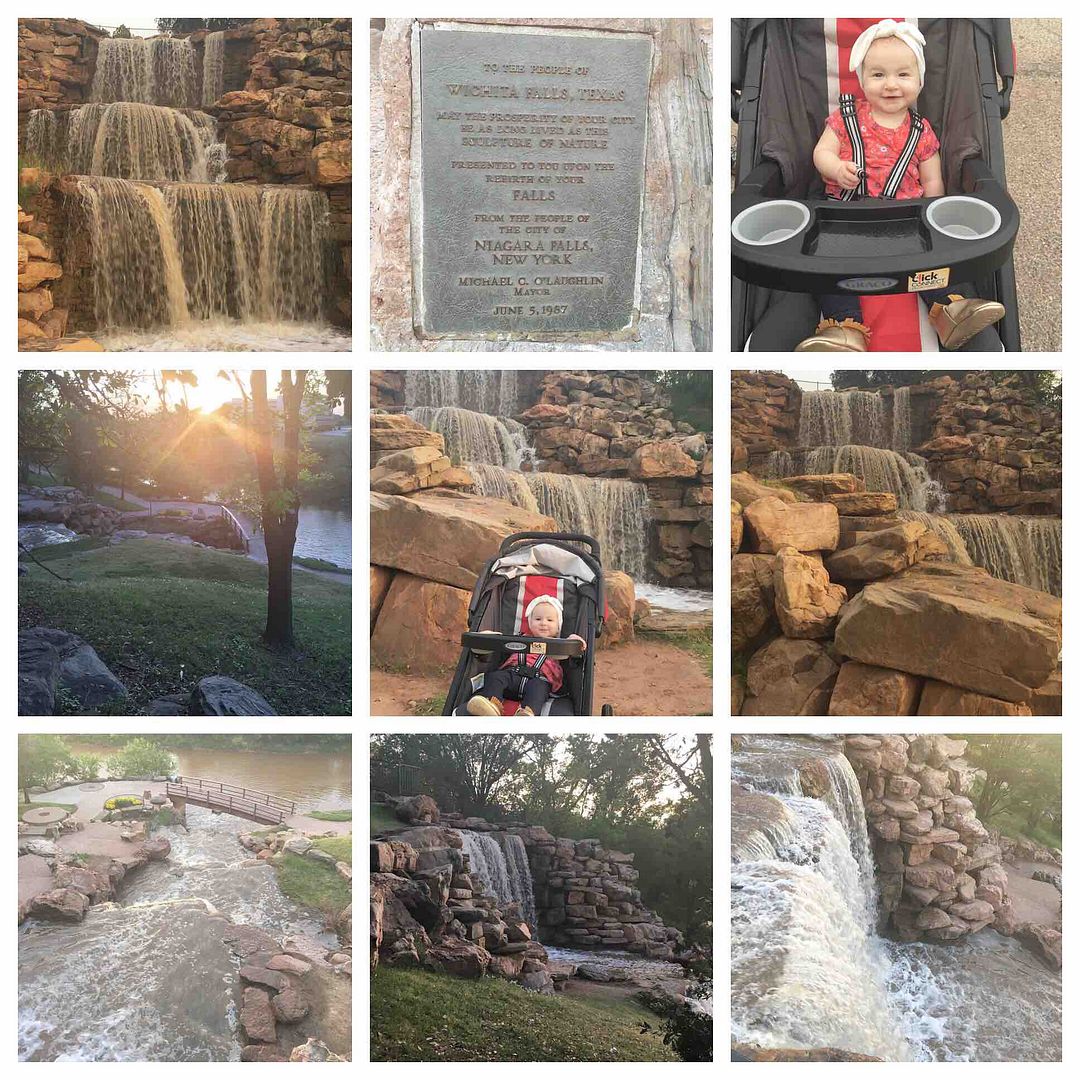 I'm glad we found something cool we can take visitors to see! Fun fact: Niagara Falls actually donated this, and we
just went there in January
!
Do you have a place you take visitors?