Continuing with graduation week, Dan and I had our rehearsal dinner the day AFTER he graduated from the Academy.
Thursday of that week was surreal. Dan had accomplished all of his hopes and dreams by making it through USAFA. We were one day away from tying the knot (finally!), and we were both pretty anxious.
Our wedding party was AMAZING and helped us set up our reception venue by decorating and carrying in all of the drinks we had purchased. It was hectic, and it took a little longer than we expected, but it worked out and was beautiful.
That evening, we gathered everyone who was participating in our wedding and did a short run-through at Boulder Park in Colorado Springs. We chose that location because it was across the street from the house I was living in and also close to the restaurant we chose for dinner.
And of course, it rained. Go figure.
But we made it through and set off to Bambino's Italian Eatery, which was amazing as always. We had a big buffet with salads, two different kinds of pastas and sauces, garlic bread, and of course, a cake from the Safeway bakery.
The food was good, but being surrounded by most of our best friends and family members was great. They decided to tell embarrassing stories about Dan and me from our childhoods, and that was a hoot. It's always exciting learning more about the person you love, but it's FANTASTIC when it's an embarrassing story from 15 years ago. ;)
AND people kept bringing me glasses of wine. You can't go wrong there. It was weird how so many people wanted to do things for me, though, and I appreciated it SO much. I think six people offered me wine BEFORE dinner alone (don't worry - I didn't accept ALL of them, as tempting as it was).
We didn't get too many pictures, but Dan's uncle took some, so those are what I'm using here!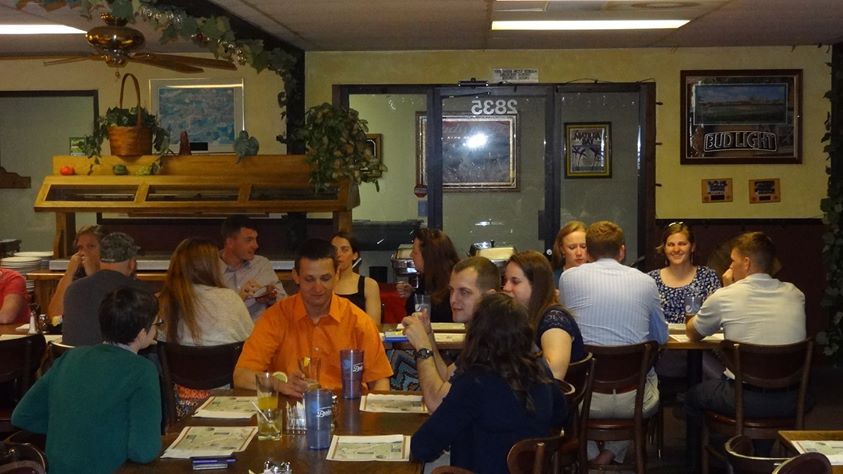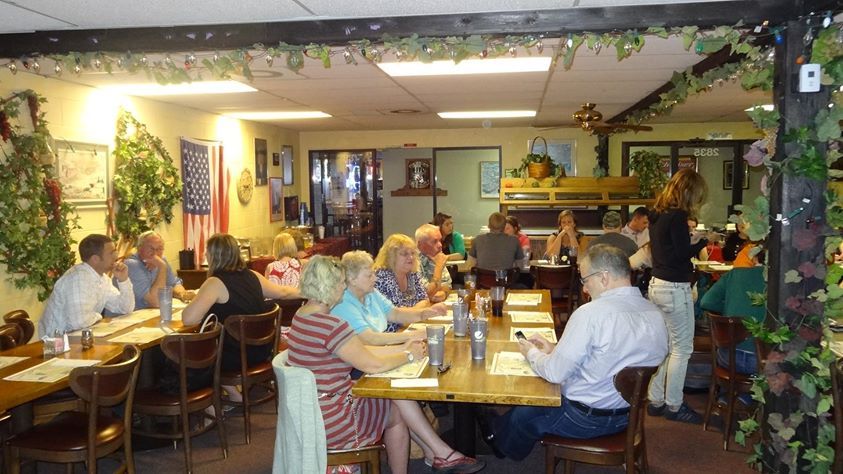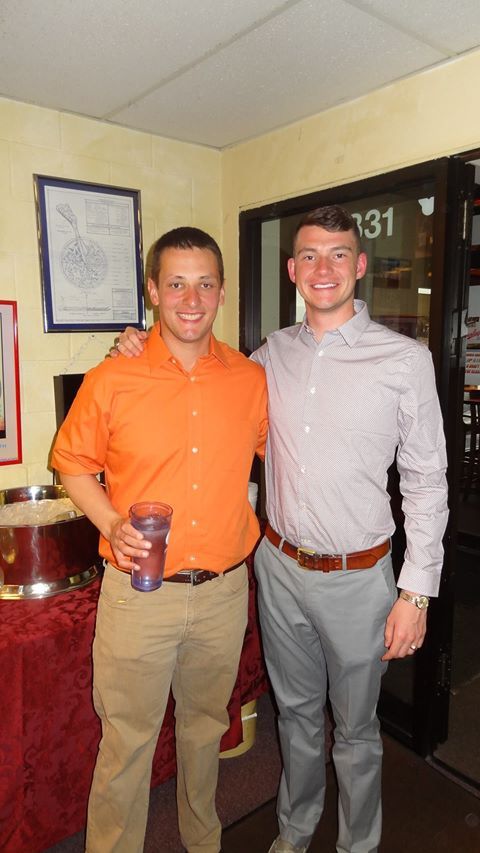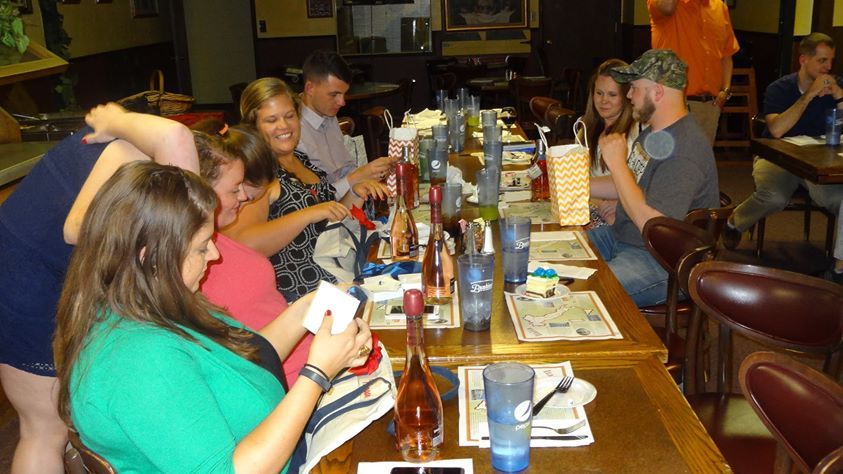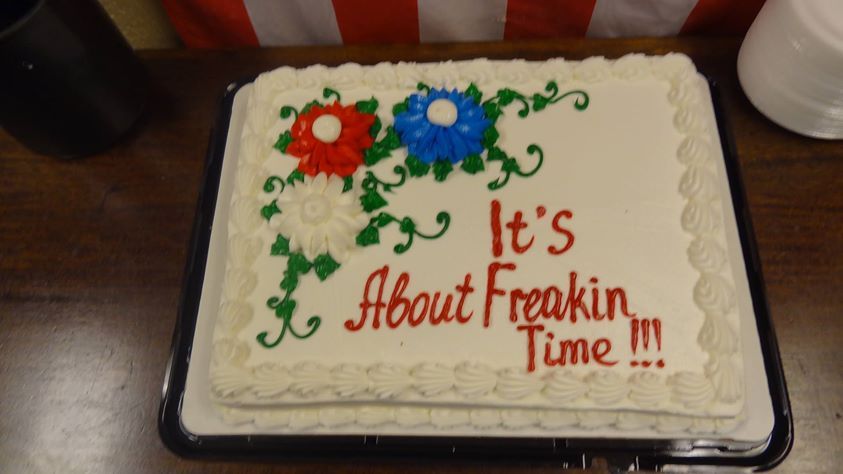 Any guesses on what my next post will be about? ;)