Welcome to the second installment of the craziest week of my life!
A few hours after the graduation parade and the department awards, the graduating cadets at the Air Force Academy were commissioned.
That means, they went from cadet rank to 2nd Lieutenant JUST LIKE THAT.
Each cadet got someone to commission them. Dan chose Joe, a good friend of ours. He is the same guy who gave Dan his original USAFA shoulder boards at Acceptance Day back in 2010, so he thought it was appropriate to ask him again.
I was lucky enough to be able to exchange BOTH of Dan's shoulder boards for him. As soon as the short ceremony was over, I got to remove his cadet rank and pin on his butter bars! It was an awesome feeling, one I had been waiting for for a very long time.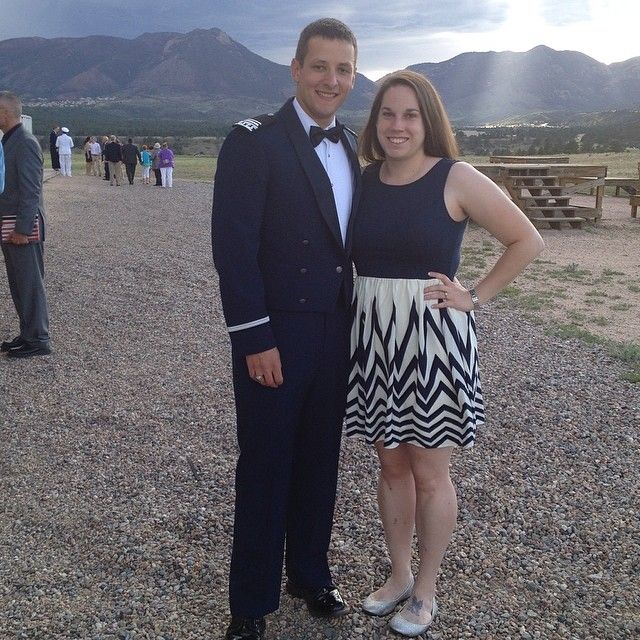 Our last picture where he is a cadet!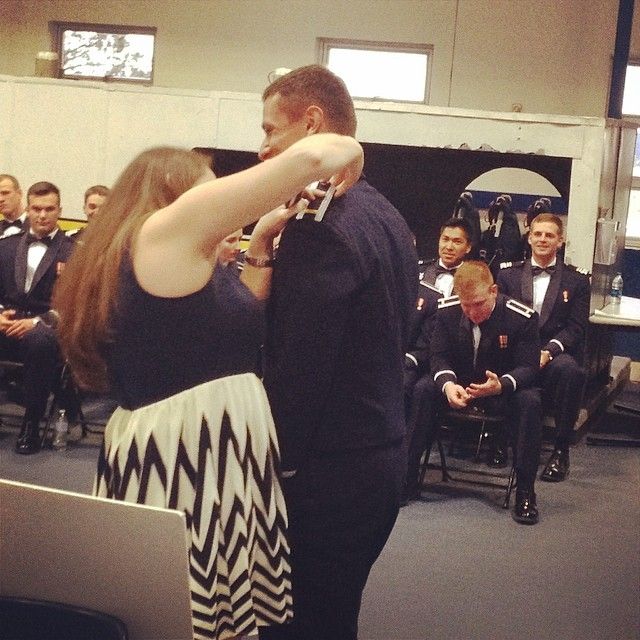 It was tougher than it looked to pin those darn things on...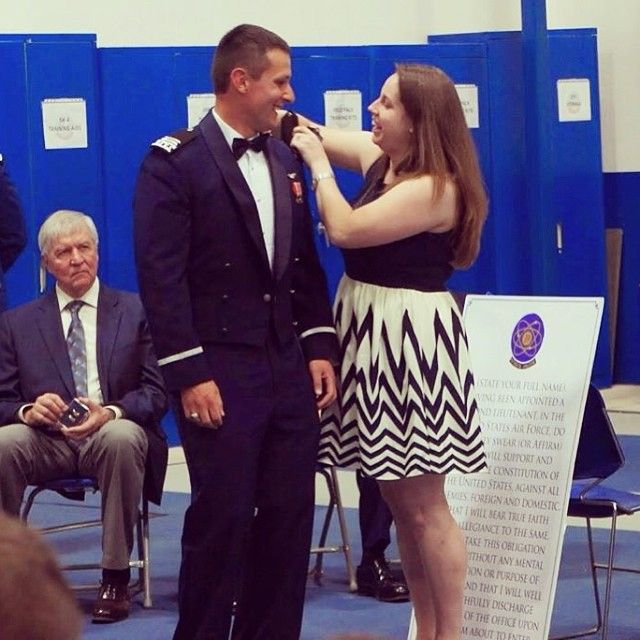 It took me quite a while, but I finally got them on there!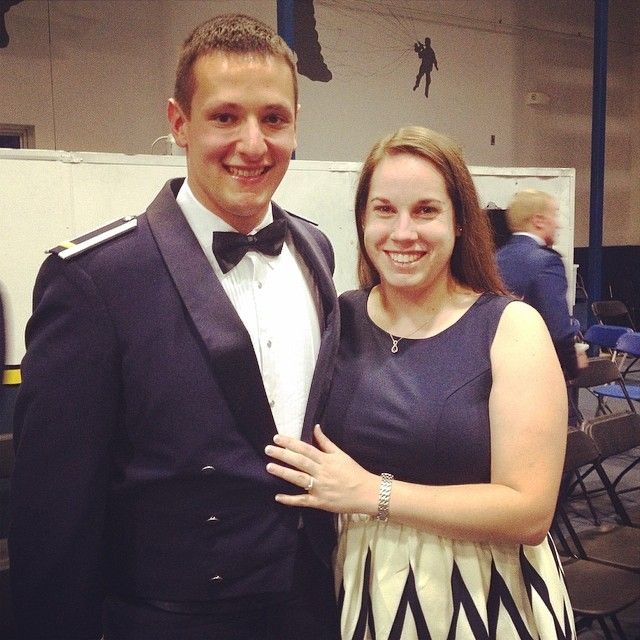 My first photo with the brand new 2nd Lieutenant!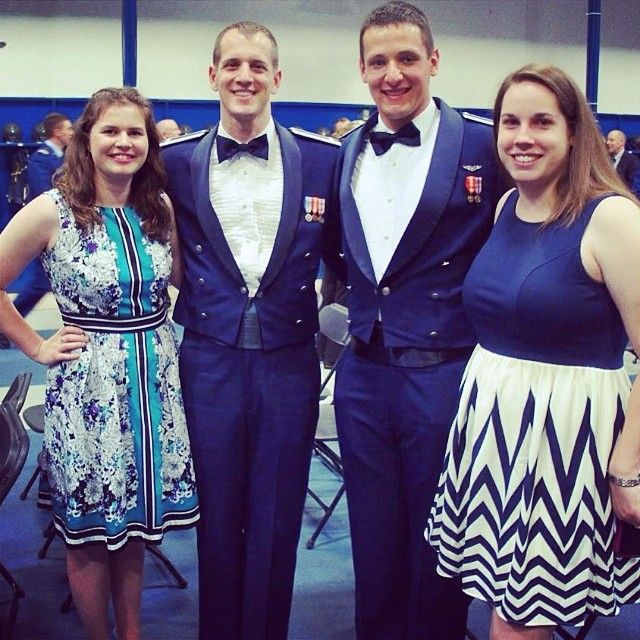 Our good friends Ellie and Joe! Joe is the one who commissioned Dan.