Yes, you read that title right. And yes, it's just as amazing as it sounds. You HAVE to try this recipe.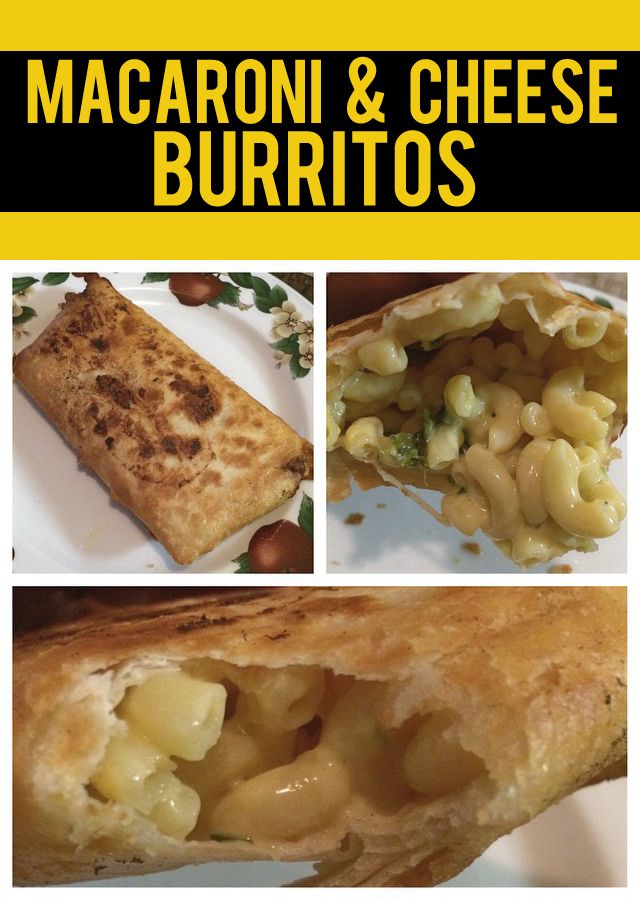 INGREDIENTS
• 2 cups of prepared macaroni and cheese (your favorite kind)
• 4 flour tortillas
• 1 cup peeled / chopped roasted green chile
• oil for frying
DIRECTIONS
1. In a bowl, mix the macaroni and cheese with the roasted green chile.
2. Place macaroni down the center of tortillas.
3. Roll the tortilla up.
4. In a shallow frying pan, fry each burrito in 2" of oil.
5. Fry seam side down first. Fry until golden all around.
6. Cool burritos off on a paper towel until serving.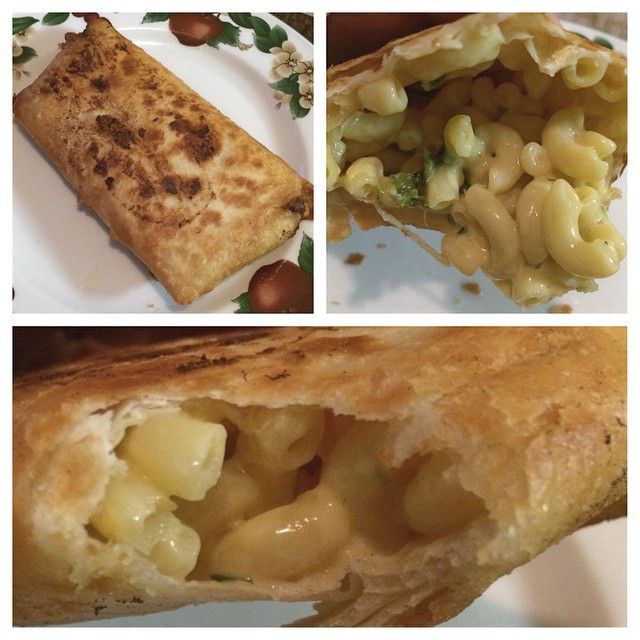 Do you love mac & cheese as much as I do?
Will you be trying these delicious burritos?
What's your favorite 'weird' recipe?