If you're here to see our Halloween decorations, you'll want to check
this post
. However, if you're here to see our favorite costumes to date, you're in the right place!
My husband is in grad school right now. He's getting his Master's degree in Physics. He's a scientist nerd. We decided to play off of that and be scientists for Halloween! But not just any scientists...
Miss Frizzle (from the Magic School Bus) and Bill Nye the Science Guy!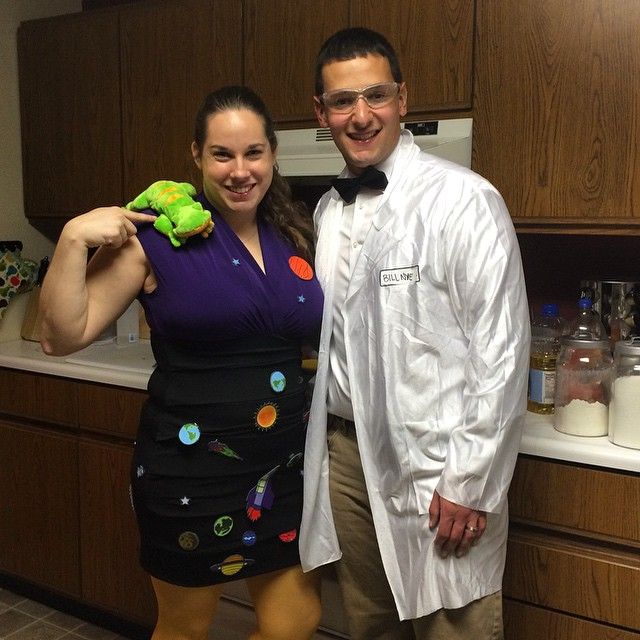 I had planets, astronauts, and rockets all over the back side of my dress as well. I loved it!
Also, for the month of November, I have decided to participate in NaNoWriMo. That stands for National Novel Writing Month, and you can find out more
here
.

Basically, the goal is to write a 50,000 word novel in just 30 days. I'm off to a pretty good start so far, and I'm super excited about my idea! The last (and only) time I did NaNoWriMo was way back in 2010, and it went well. I never did anything with my novel, though. I kind of got sick of it and realized that it was beginner's garbage... so it's just sitting on my computer taunting me. Let's hope this one is better!
Have you ever participated in NaNoWriMo?
Have you ever written a novel?
Are you published? (that's my ultimate goal!)