As we approach Thanksgiving, I've decided to showcase some of my absolute FAVORITE vegetarian side dishes. Since I don't eat turkey, I live on sides during the holidays... and I wouldn't have it any other way! Side dishes are the BEST, so I'll be posting one recipe a week until Thanksgiving to give ideas to my fellow vegetarians (or anyone with taste buds, really).

Who doesn't love a good casserole? That's my thinking, anyway. Casseroles are

ALWAYS

a big hit. When you take one somewhere, you come home with no leftovers, and that's how it should be. The cheesy broccoli and rice casserole will leave you empty-handed (and full-stomached). I even sneak in extra veggies (onions and celery, but carrots and zucchini would be great as well).

Ingredients Needed:
2 Cups Rice (I use long grain brown rice)
20 Ounce Bag of Frozen Broccoli
1 Can Cream of Mushroom Soup
1 Can Cream of Celery Soup
1 1/4 Cups Water
1 Onion (diced)
Celery (I use five pieces or so - diced)
2 Tablespoons Olive Oil
8 Ounces Velveeta Cheese
4 Ounces Sharp Cheddar Cheese (or any flavor you prefer / have on hand)

The Recipe:
*Pre-heat the oven to 350 degrees
1. Cook rice according to package directions. Set it aside.
2. Sauté the onions and celery in olive oil until tender (about 7 minutes).
3. Combine both soups and water in saucepan, and mix well.
4. Add Velveeta cheese to soup mixture, and stir until it is all melted.
5. Cook frozen broccoli in boiling water according to package instructions.
6. Mix rice, broccoli, onions/celery, and soup/cheese mixture together in a large bowl, and mix well.
7. Pour into casserole dish.
8. Bake for 35 minutes in the oven.
9. Add cheddar cheese to the top of the casserole.
10. Bake for an additional 10 minutes.
11. ENJOY!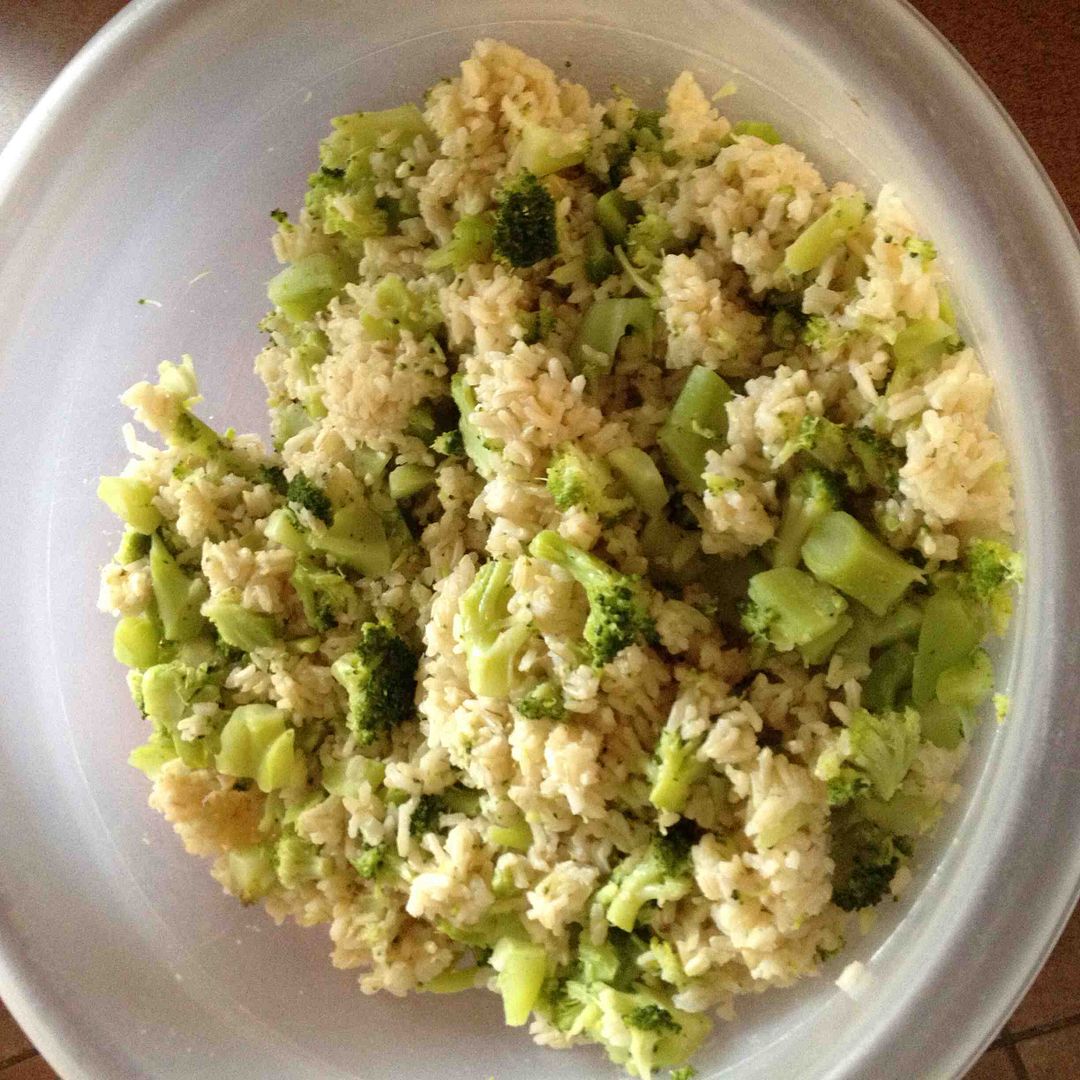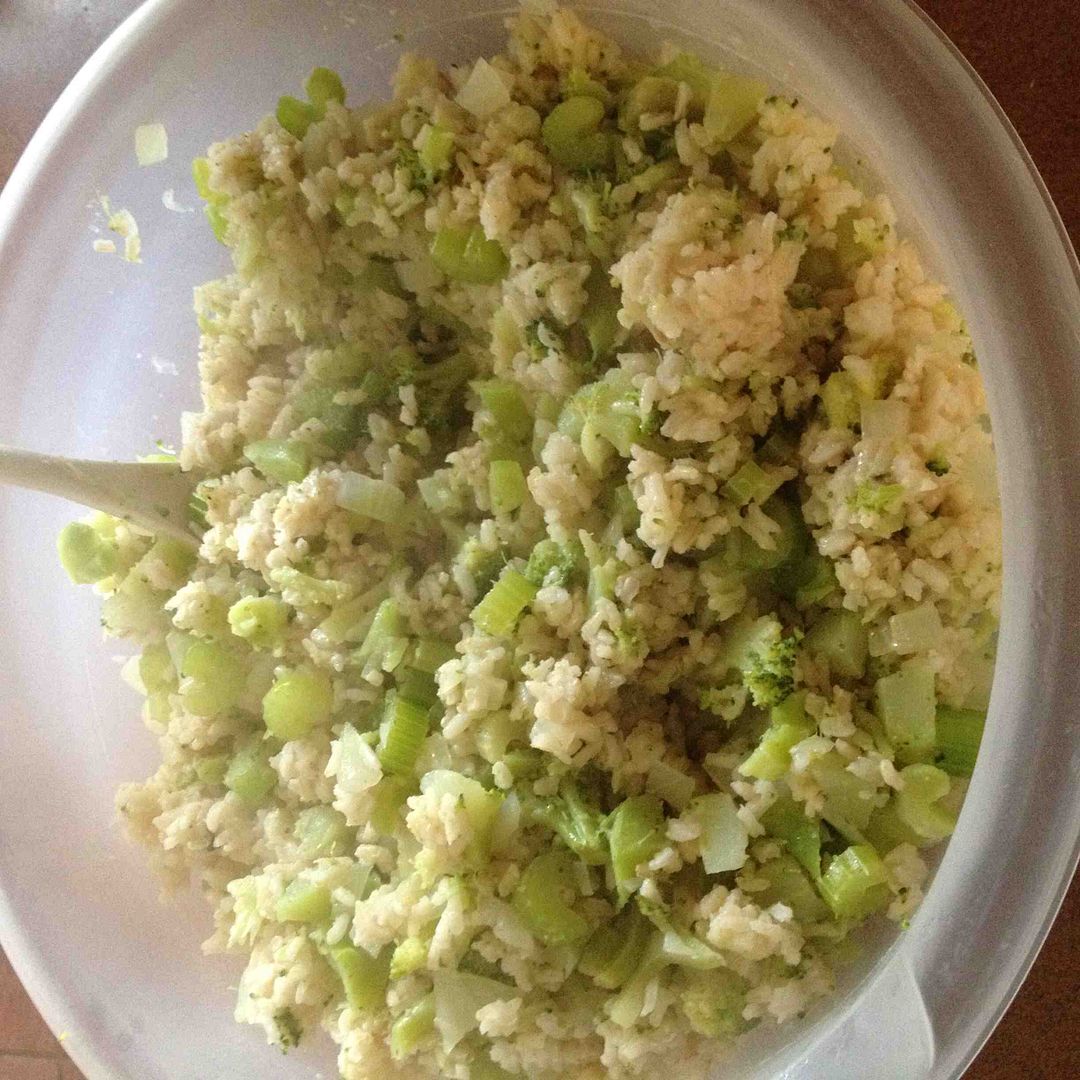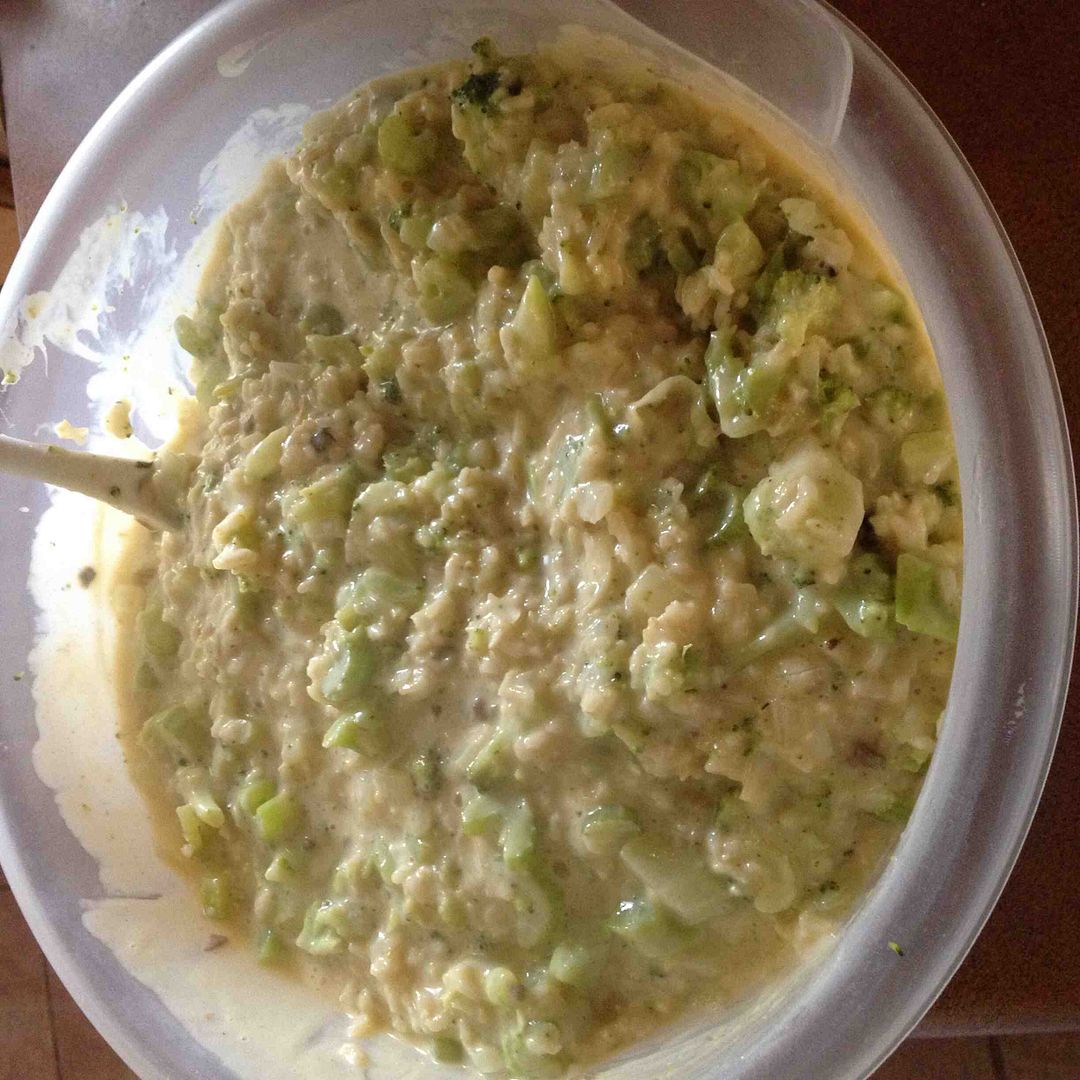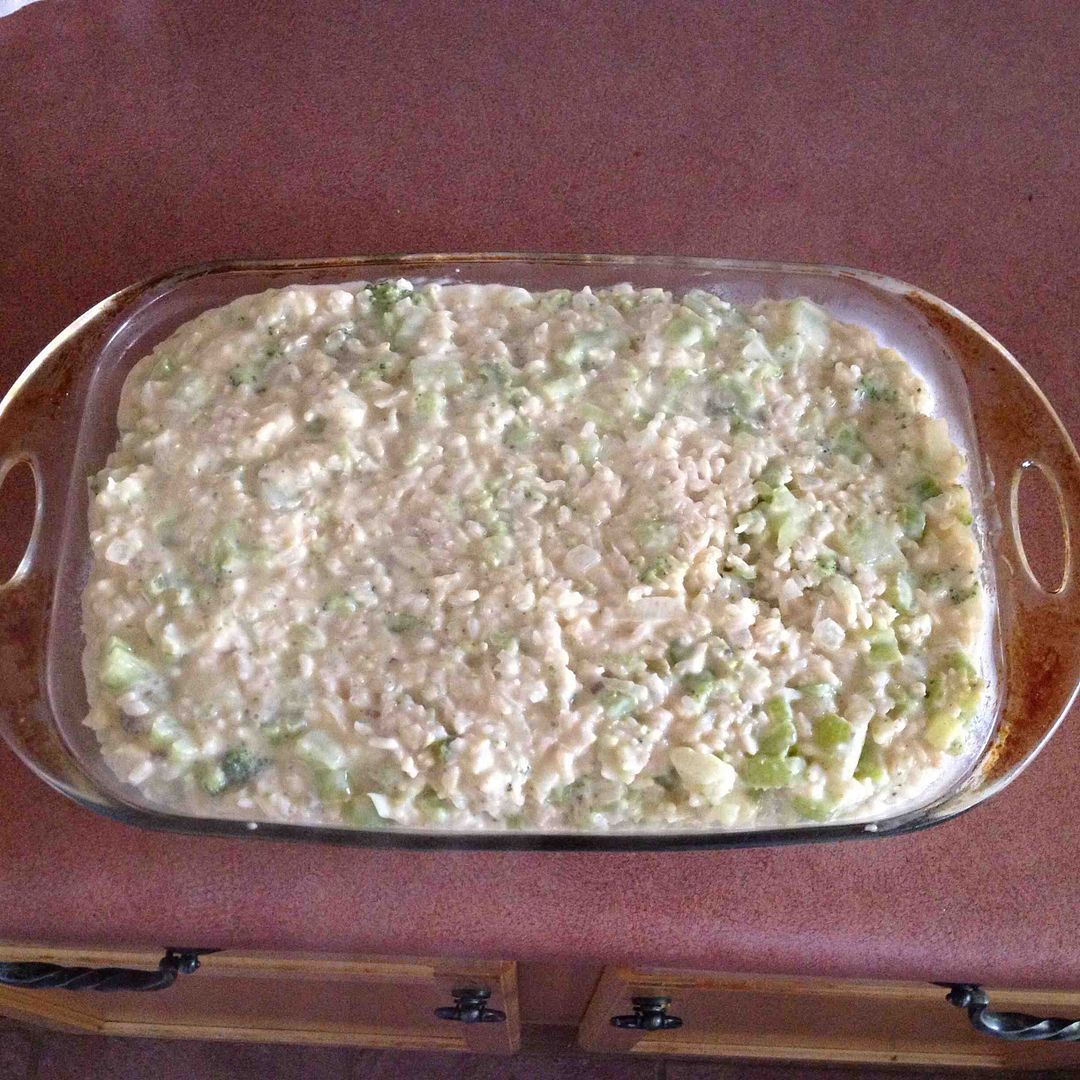 This is one of my go-to recipes. I make it in bulk and divide the contents into individual containers. This makes six days of lunches for me to take to work with me, and it's so easy to just grab a container and go in the mornings. It's also filling enough to be an entire meal (but having a piece of fruit along with it is great too!).