I can't believe that it's already March 4th once again.

This is the day I dread the most each and every year.

Ten years ago today, my dad passed away unexpectedly. Ten years ago today, my entire world was turned upside down. Ten years ago today, I was just a senior in high school, and ever since that terrible day, things have been different.

I was always "daddy's little girl" - and I was constantly told how much I look like him. I still do, and I see it more and more.

I inherited his stubbornness, road rage, eyes, and love for all things KC Chiefs and Royals.

The worst feeling is knowing that Annabelle won't know her grandpa and that he never got to meet her. They would have been buddies, I just know it. And that's really tough to think about.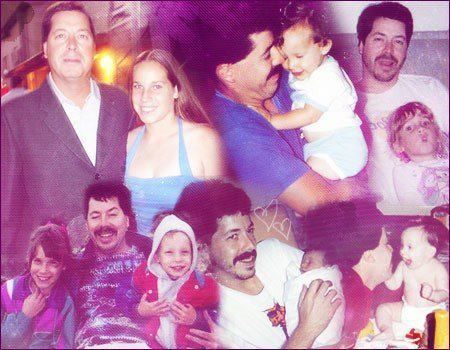 His birthday would be on Sunday... just two days after her date of death. He would be turning 55. I always try to focus on that happier day instead, but basically, this entire week is always just tough tough tough.

Annabelle turns 6 months old on Saturday, though, and for that I am thankful. Here's to enjoying as much of this weekend as possible!