Well, the time came for Lieutenant Lovemuffin to sell his beloved Susan, his 1998 Dodge Ram. She was amazing while we had her... but it was time to move on to a vehicle that can safely hold a car seat for Baby Cookie.
Dan searched and searched for months (no, really - he did) in all of his spare time. We narrowed it down to a few select SUVs, and we went and test drove several.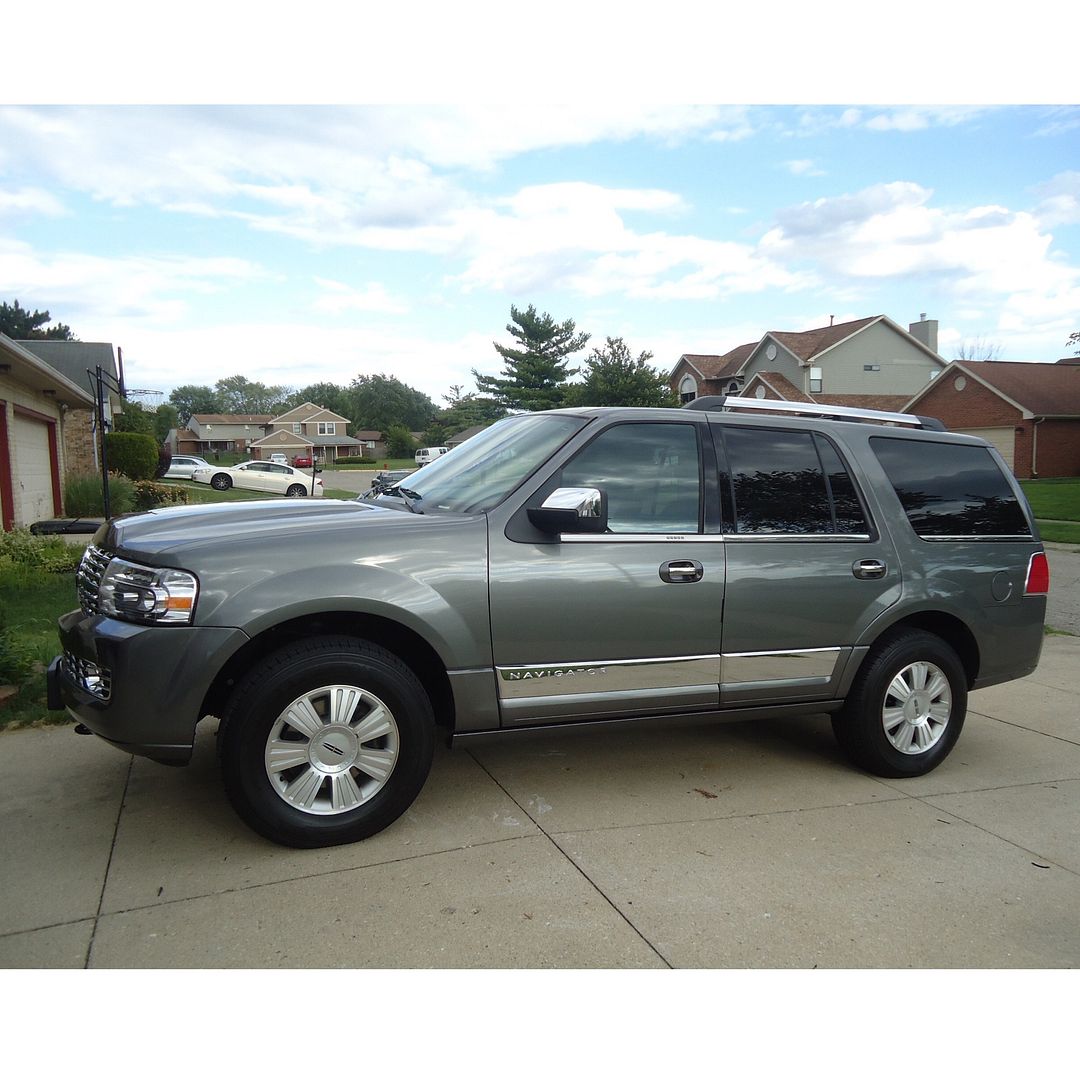 The winner was the Ford Expedition - because the third row seats fold completely flat without having to take them out. That's a win in our book since we will be traveling a lot with a baby, a big dog, two cats, and all of our luggage. We need space.
The only problem with the Expedition was that we couldn't find one for a price we were willing to pay in our area. Since we wanted used (but new-ish), nice SUVs are hard to come buy. People buy them and then drive them forever.
Then, Dan found a 2013 certified pre-owned Lincoln Navigator... which is the same as the Expedition. Lincoln is part of Ford, and we totally lucked out!
The selling point for this pregnant lady? The air conditioned seats. Yeah, you heard that right. I knew some newer vehicles had heated seats, but I am always hot (even when not pregnant) and definitely not interested in that. But air conditioned seats? You guys - it's amazing. I turn that feature on every single time... even when it's not super hot outside. I just love it.
The Navigator drives just like my Ford Escape, so that's convenient for me. And being up a little higher is more fun... parking is a little tougher, but I'm getting used to it. This is Dan's daily driver, though, so I don't drive it TOO often.
Oh, and we named her Babe... short for Baberaham... like Babe Lincoln. #nerds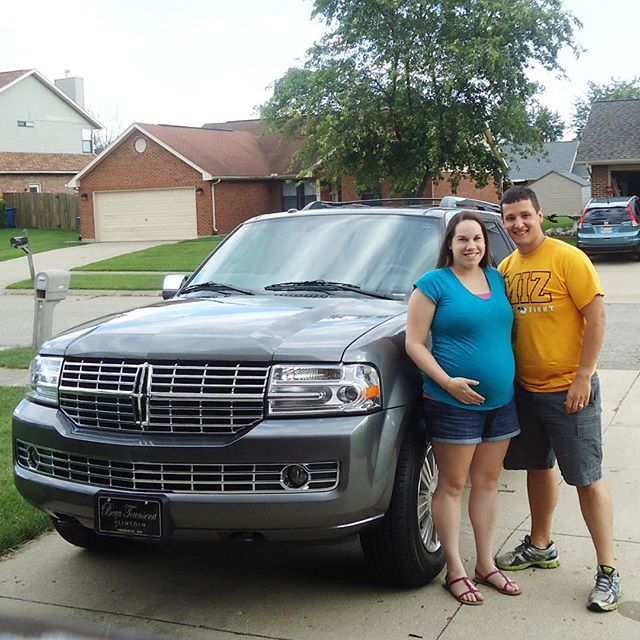 Do you like SUVs?
Did you upgrade your car when you had a baby?