I have been such a bad blogger lately. I am on NO schedule, which feels as awful as it sounds. Yes, I still have my calendar up-to-date with posts I WANT to be sharing... but this third trimester exhaustion sure is taking a toll on me.
By the time I finish my daily shop orders and chores, I just want to nap... so I do... because it's the only way I can function by the time Dan gets home from work.
Because of my crazy lack of updates, I never shared our first anniversary photo. I loved this idea when I saw it on Pinterest before we were even married, and I couldn't wait to do it! I've also seen many friends and bloggers use this idea... so it must be a really cool one.
We wanted our house to be in the background, so we tried our best. We actually got this photo on the very first try... by setting the timer on our camera and placing it on the bed of Dan's Dodge Ram. Next year, we'll have a different house in the background!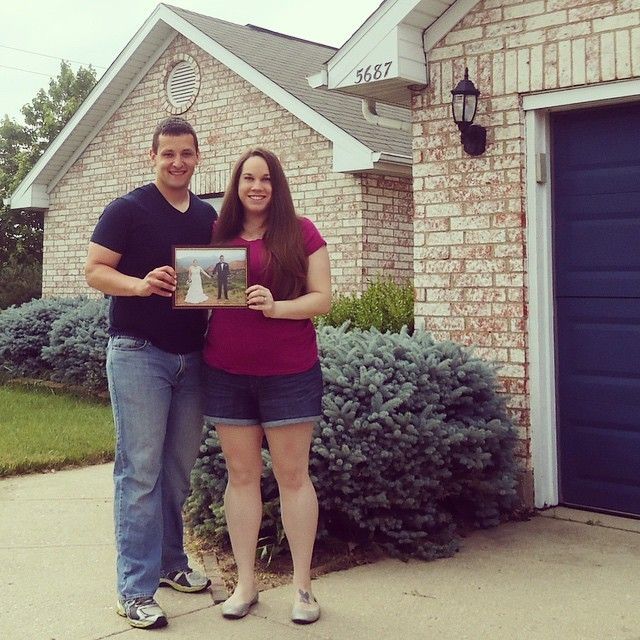 Do you do the anniversary picture-within-a-picture too?
Do you keep your anniversary photos displayed in your home?