September 13th Prompt: Your current relationship status. If dating/married, give us a glimpse of your story! If single, share that special season.
This prompt is fun because I LOVE talking about my husband. And that word (husband) is still pretty new!
We met in our co-ed fraternity in college, Phi Sigma Pi. We got to know each other for about six months as friends. And then we started dating in February of 2009. He took me on a date for hibachi and a comedy show. We had a BLAST together and began our relationship.
Fast forward a little bit: Dan gets accepted into the United States Air Force Academy Preparatory School. (He was already in the Air Guard). He leaves for Colorado, and I finish the last year of my degree in Missouri.
I move to Colorado after graduation, and Dan begins his four years at the Academy AFTER his prep school year. We are not allowed to live together (as he has to live on base), and we are NOT allowed to be married. Such is life. We enjoy our time in Colorado anyway!
In July of 2011, on Dan's summer leave period, we took a road trip through the southwest portion of the USA. He proposed to me in a surprise hot air balloon flight over Albuquerque. It was the best moment yet.
We dealt with a lot of crap from the Academy... but we made it to the 2% Club! (Supposedly, only 2% of couples who enter the Academy make it through to the end... and YAY, we made it!)
He graduated on May 28th of this year. We got married two days later, and it was bliss. THAT was the best day ever.
We went on a European adventure for our honeymoon, and we are now living together (finally - after 5.5 long years!) at our first base in Ohio, while Dan gets his Master's degree before pilot training.
I'd say I hit the jackpot. ;-)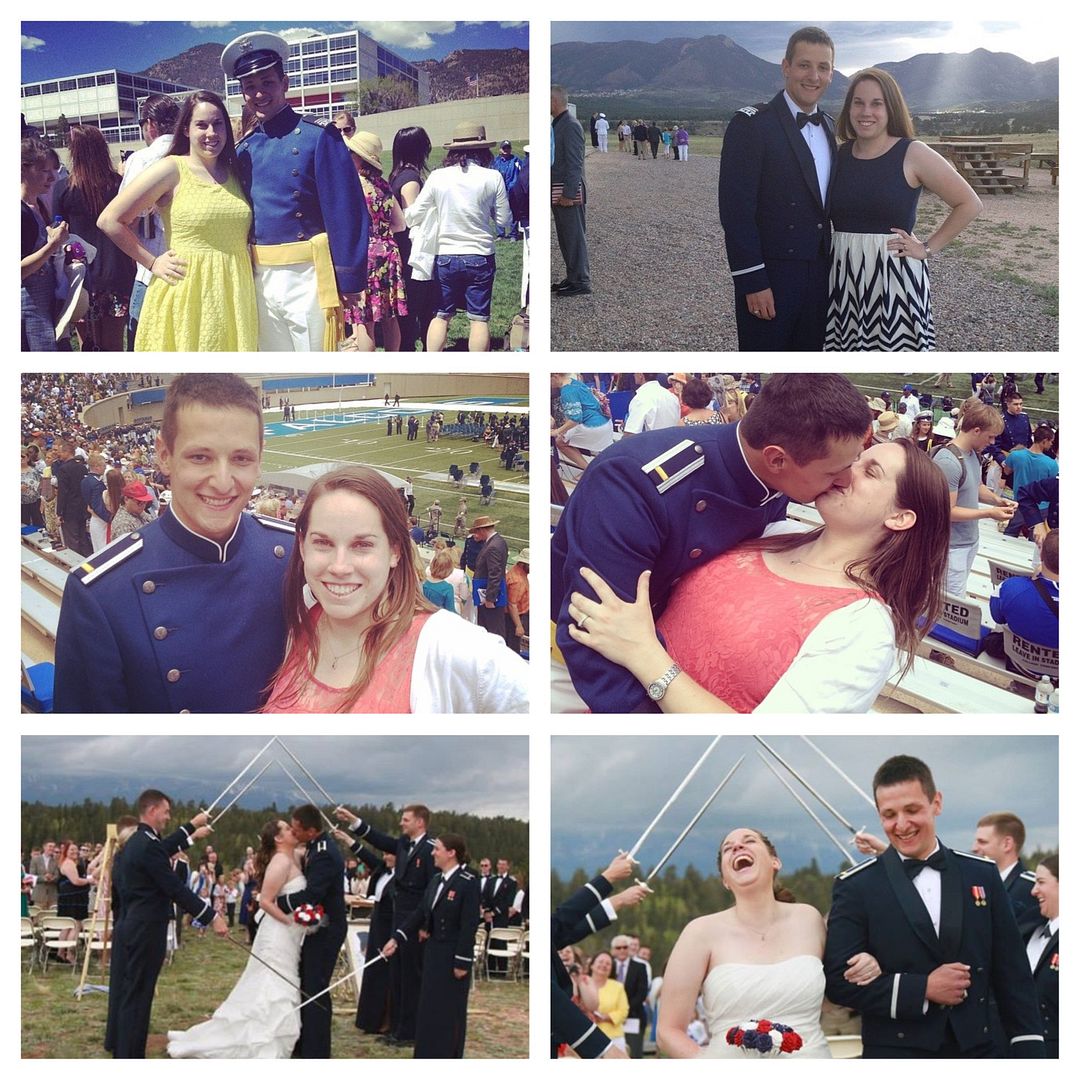 All photos are taken from graduation / wedding week at the end of May! What a whirlwind of a week that was - but oh, how amazing it was!