I use Grammarly's
plagiarism checker
because I like to prove to my students that I can catch them.
When I first heard about this book, I knew I had to read it. It sounded like it would be right up my alley, and it certainly was!
Jenny Pox
by JL Bryan was everything it promised to be.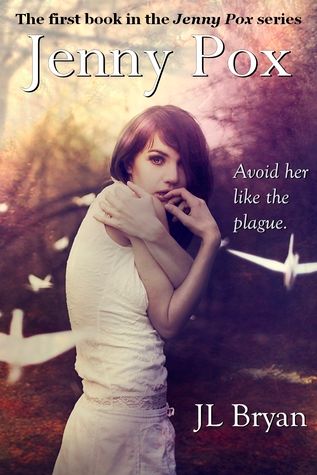 As always,
Goodreads
provides a wonderful synopsis:
Eighteen-year-old Jenny Morton has a horrific secret: her touch spreads a deadly supernatural plague, the "Jenny pox." She lives by a single rule: Never touch anyone. A lifetime of avoiding any physical contact with others has made her isolated and painfully lonely in her small rural town.
Then she meets the one boy she can touch. Jenny feels herself falling for Seth... but if she's going to be with him, Jenny must learn to use the deadly pox inside her to confront his ruthless and manipulative girlfriend Ashleigh, who secretly wields the most dangerous power of all.
Doesn't that sound absolutely intriguing? I couldn't put this book down, and it definitely got me out of my reading slump. I know I post a lot of reviews about YA books, but they're exactly what I'm looking for. Jenny Pox was no exception. In the novel, Jenny tries to overcome being treated poorly by a girl in her town. When she finds out that Ashleigh also has a power (actually the opposite power), she knows she has to stop her in order to finally have love in her life.
This story is a powerful coming-of-age tale with a supernatural element. Keep in mind that although the story sounds like it is suitable for young adults, there are a couple scenes in which the content is definitely only for adults.
Do you read supernatural stories?
What is your favorite novel?