Tuesday, September 17th Prompt: A memory you would love to relive.
Oh, gosh. I have so many vivid memories that I would LOVE to relive, but there's one obvious day that sticks out in my head.
I STILL can't believe I am so blessed, so fortunate to have found a man who would go to all of the trouble to make this happen for me. I can't stress how thankful I am that Dan made our engagement unique and special. He is 100% wonderful and amazing for that, and I think about our amazing day frequently. If only I had a rewind button...
I am choosing to share the story of the day Dan asked me to be his wife. It was on July 7th, 2011, and we had been dating for about two and a half years. I copied/pasted this straight from my "About Us" section at the top of my blog, and yes, I know we have an incredibly long engagement. We will be married next May, as cadets at the Air Force Academy are not allowed to have dependents. Two days later, we're tying the knot, and he'll be a Second Lieutenant in the US Air Force by then!
Dan had the second half of second leave during the summer of 2011, so we planned a road trip for that time. We first went camping on an Indian reservation in southern Colorado. Then, we spent three more nights camping at the Grand Canyon in Arizona. After that, we spent a few days at Luke Air Force Base in Phoenix, Arizona, where Dan got to sit in on a training flight for an F-16—which caused us to get into our next destination (Kirtland Air Force Base in Albuquerque, New Mexico) more than a little bit late. We didn't get in until 1:30am, and Dan said he had a surprise for me, but we had to get up at 4:30. When the alarm went off, we were both tired and groggy from driving so much the day before, but I love surprises, so I excitedly got dressed and ready! He told me I had to wear tennis shoes, so I began growing suspicious. What were we going to do? He drove me to a Village Inn parking lot, where he said we were meeting some people. Doesn't this sound sketchy? It was before I knew what was going on. A van pulled up with a weird looking basket on the back of it, but I still didn't pick up on what was happening. We got into the van, and the guys told us we needed to sign a safety waiver, so I read it, and it was for a hot air balloon flight!! (During Dan's prep school basic training, I saw a hot air balloon on my way home from work one evening, and I told him about it in a letter and how much I wanted to go in one… and he promised me that he would take me on one someday… I guess this was it!). I thought that was the entire surprise. I mean, come on! What a huge thing! I had no idea he had a ring in his backpack. When the hot air balloon pilot said that there were about 10-15 minutes left in our flight, Dan asked him to take a picture of us. We took one regular picture, and then Dan said: "Okay, one more pose," and he got down on one knee. By this point, I was shaking (and ecstatic!) because I knew what was going on. He told me that I am the most amazing woman he knows and how he is glad that I am here to support him through the Academy and that there's only one more thing he could ask for: for me to be his wife. I was in shock, but I said, "Of course!!!" Then he got into his backpack and pulled out a ring, and asked, "Janelle Vannice, will you marry me?" I couldn't even speak, so I shook my head YES! The pilot got a few pictures of Dan proposing, and I am so glad that he did. I will cherish those photos forever!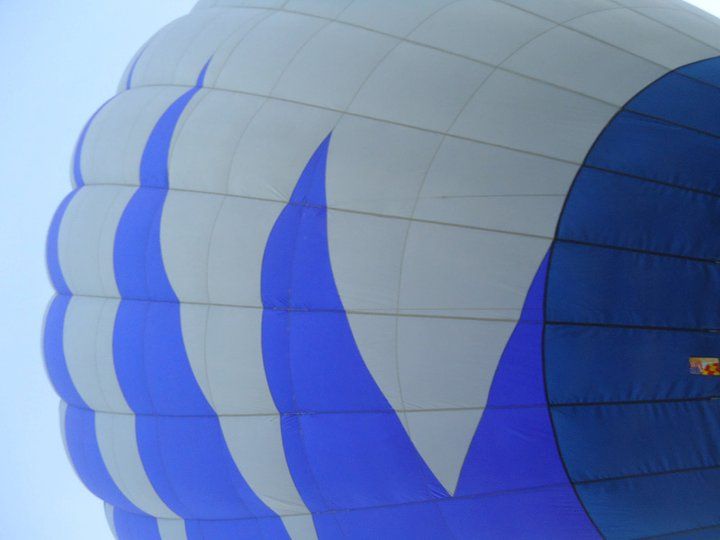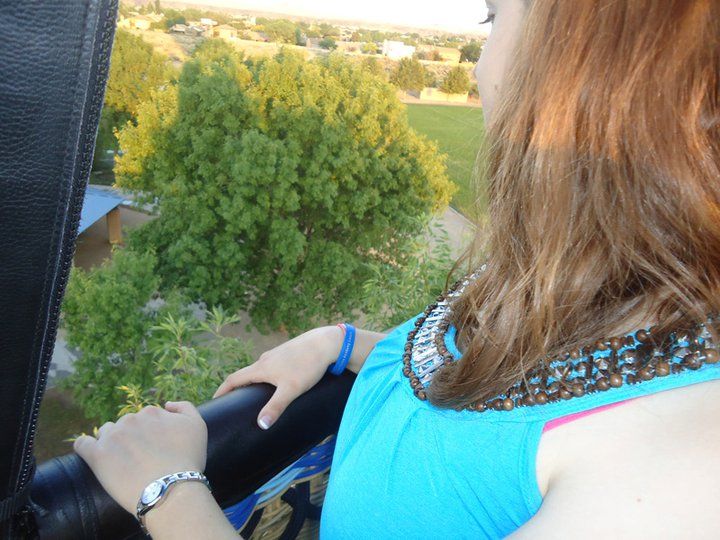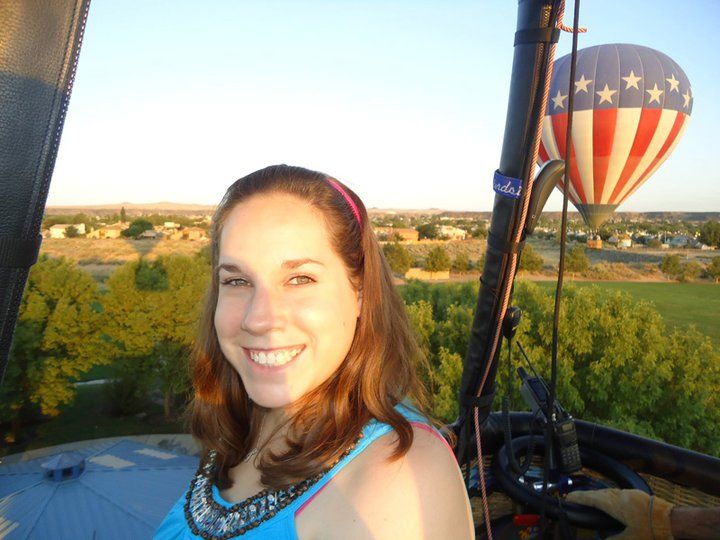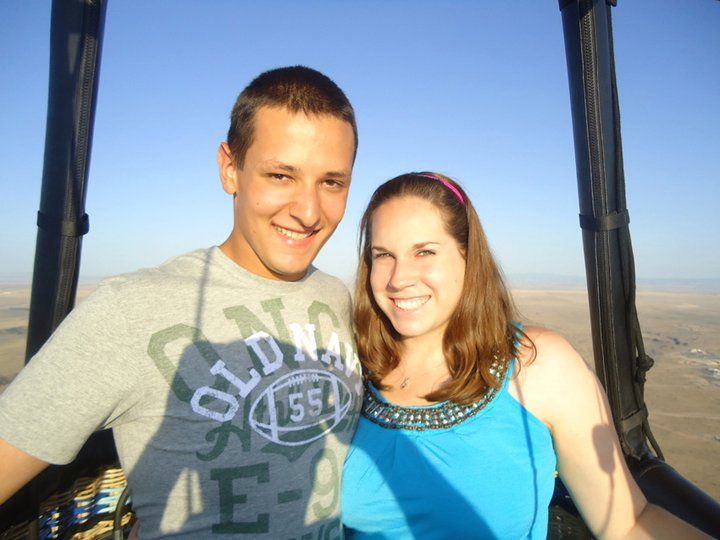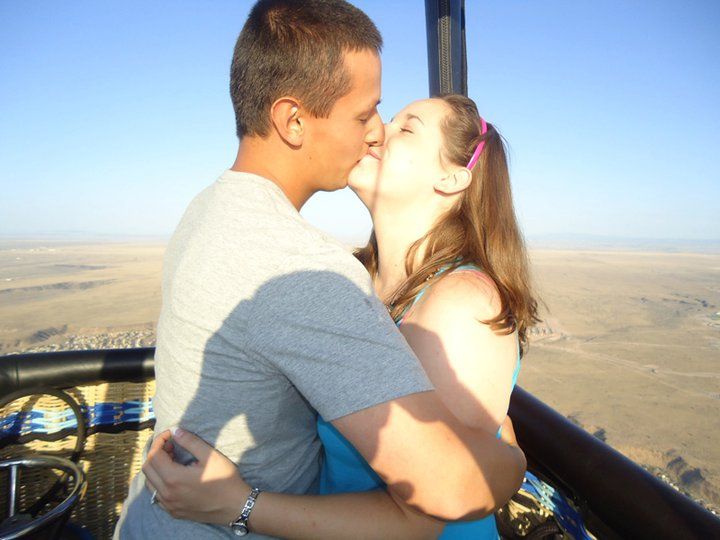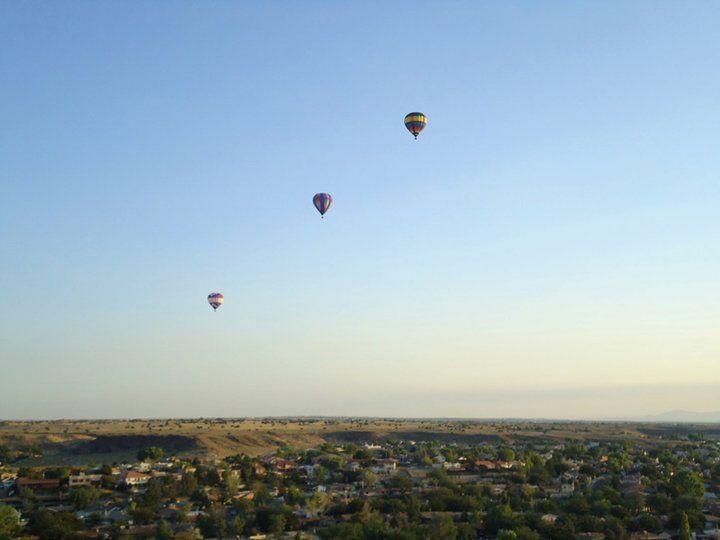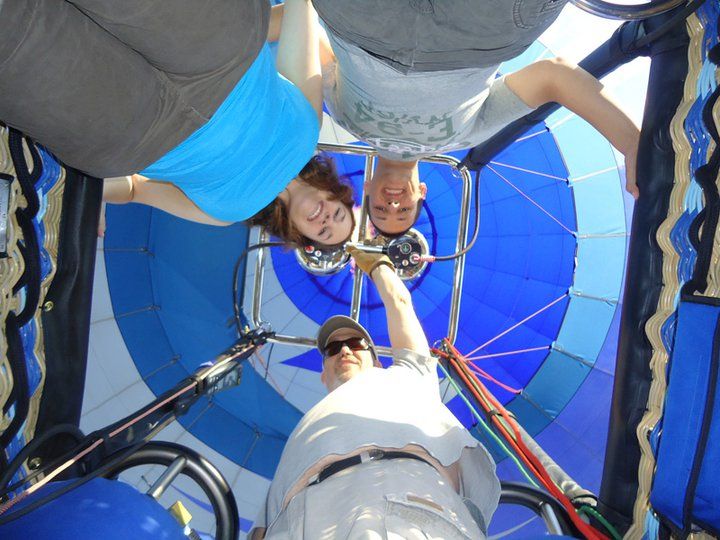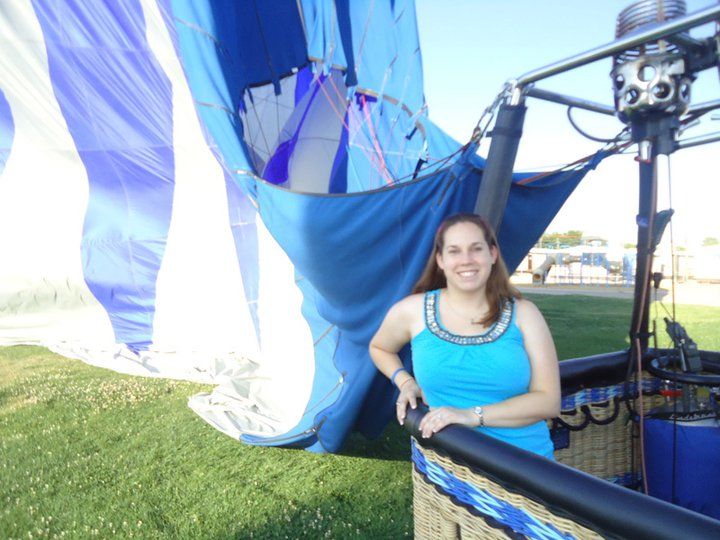 Now you know my favorite memory!
I'd love to hear all about yours!