As a language arts teacher, I really like words that flow together. Military Monday seems to do just that. If there happened to be just one more word that started with an "M", it would even be alliteration. Maybe I should call it "Magnificent Military Monday" instead... or perhaps "Marvelous Military Monday". No? Okay, I'll stop nerding out now.
The real point of this post is not about word choice, though, but rather it is about military uniforms. Maybe I am just missing Dan an extra lot right now, but hey, spring break is JUST around the corner! We have to make it through only four more days of school / work before an entire glorious NINE DAYS together! Did I just digress again? Oops.
So, for those of you who are dating a man in the military (and even those who are not, I suppose), which is your favorite uniform? Dan is in the Air Force, and I like him in all three uniforms that I've seen him in with any regularity, but my favorite uniform? ABUs, hands down. I LOVE seeing him in that camouflage! However, his flight suit is a close second, which I suppose is good because that's what I better get used to seeing him in. Service dress is nice and all, but it's not my favorite. I have yet to see him in Mess Dress (but I will in May for USAFA's Ring Dance!), and I didn't include PC Gear in this. I also like Dan in his civilian clothing, but hey, there's just something sexy/handsome about a man in uniform!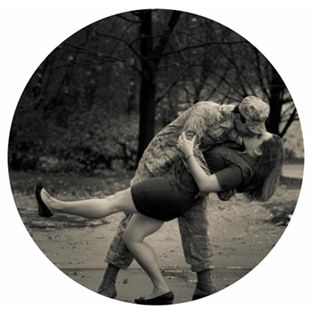 ABUs (Air Battle Uniform) -- my #1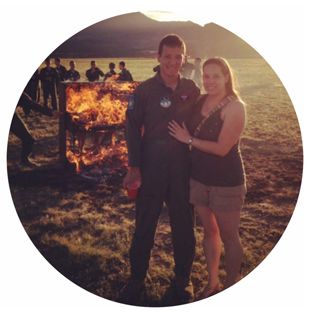 Flight Suit -- luckily my #2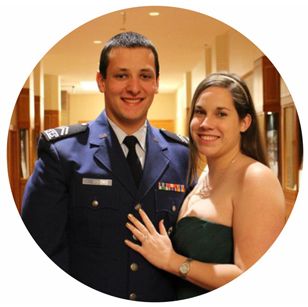 Service Dress -- nice, but only my #3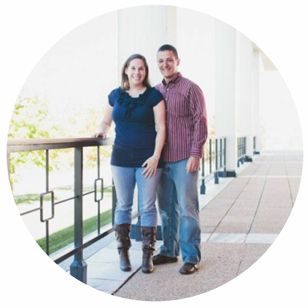 Civilian Clothing -- always nice, but it's nothing special!
So, what order do you like the uniforms?