Today, I decided to try something new. I had a bunch of fresh veggies in my fridge, and I wanted to use them in a different way. I must say that this soup is better than any I have ever made. I love my chicken-less noodle soup and my broccoli/cauliflower/carrot and cheese soup, but this one is so unique. I made enough for four servings, and I put them in individual mason jars to have for lunch this week!
I made up this recipe off the top of my head, so I'm sure you could make adjustments wherever you wanted to.
Ingredients:
zucchini (one)
carrots (four)
celery (four stalks)
onion (half of one)
jalepeno pepper (one)
garlic (one clove)
bell pepper (half of one)
roma tomatos (two)
black beans (30 ounces or two cans)
olive oil (enough to sauté vegetables)
chicken broth or vegetable broth (four cups)
spices (I used pepper, crushed red pepper, chili powder, and Red Robin seasoning)
Directions:
1. Chop up all of the vegetables. Make them as big or as small as you'd like.
2. Heat olive oil in a large sauce pan. Add carrots, celery, onion, jalepeno pepper, and bell pepper. Cook for 7 minutes on medium heat.
3. Make your broth. I use bouillon cubes, so I dissolve it in boiling water while I wait for the vegetables to cook.
4. Add zucchini and garlic to the veggies. Cook for 3 minutes.
5. Add the tomatoes to the veggies. Cook for 3 minutes.
6. Add broth to veggies. Bring to a boil. Cook for 15 minutes.
7. Rinse black beans (pre-cooked) in a strainer with cold water.
8. Add black beans to soup mixture. Cook for 15 minutes.
9. Scoop out about 75% of soup into large blender. Puree it until it's at the consistency you like.
10. Add the spices -- however much you want of whichever ones you like!
11. Add the pureed soup back into the soup in the sauce pan. Mix well.
12. Scoop into individual servings. I use mason jars because they are easy to grab on the go.
13. ENJOY! :)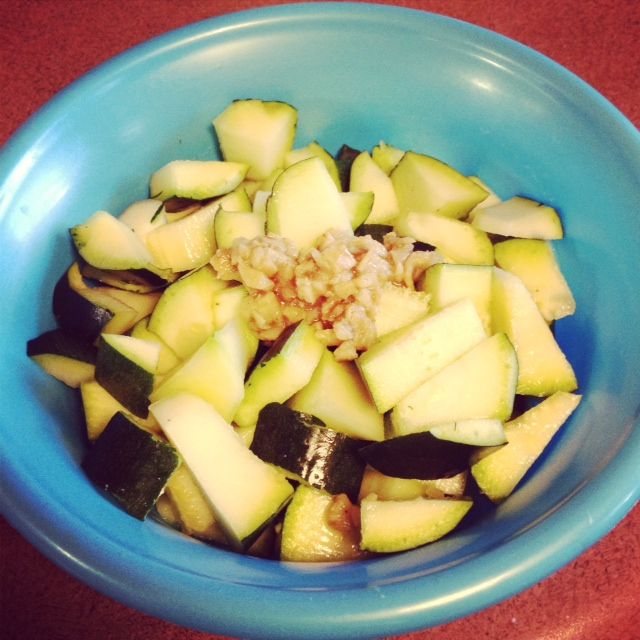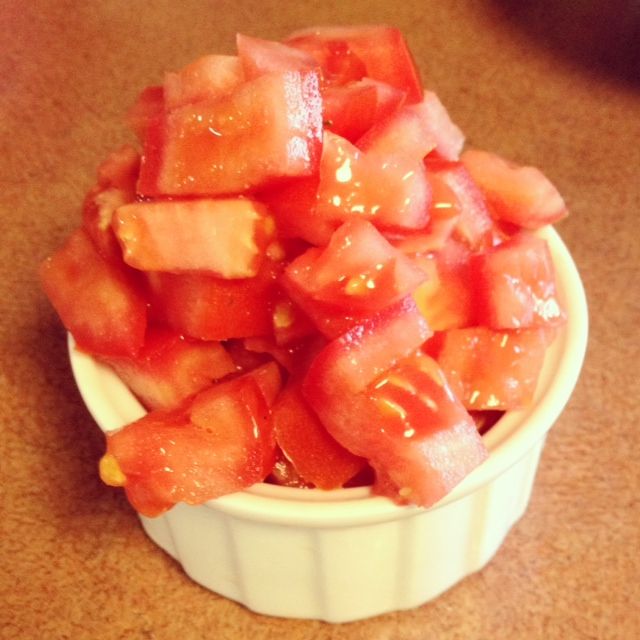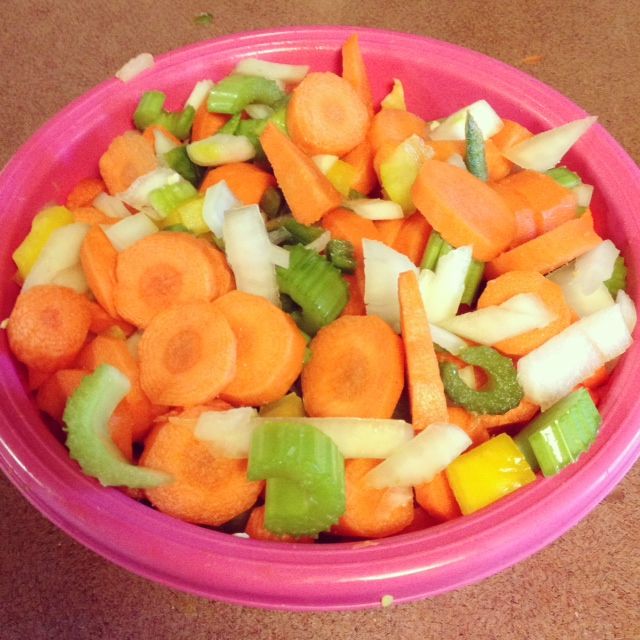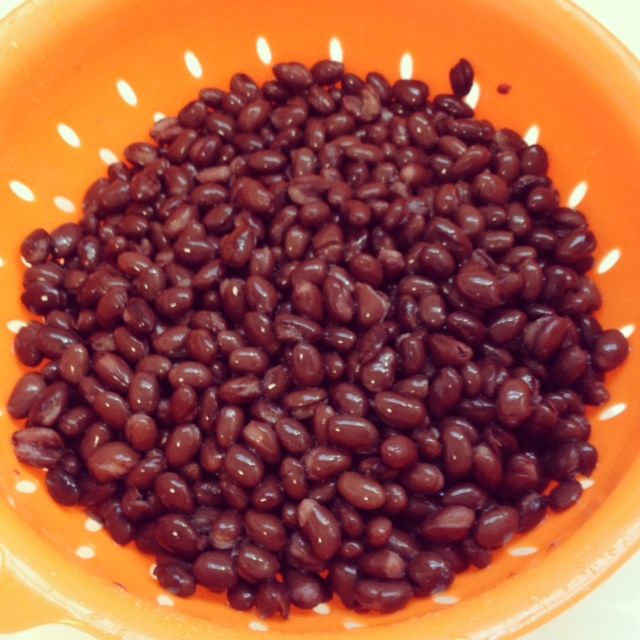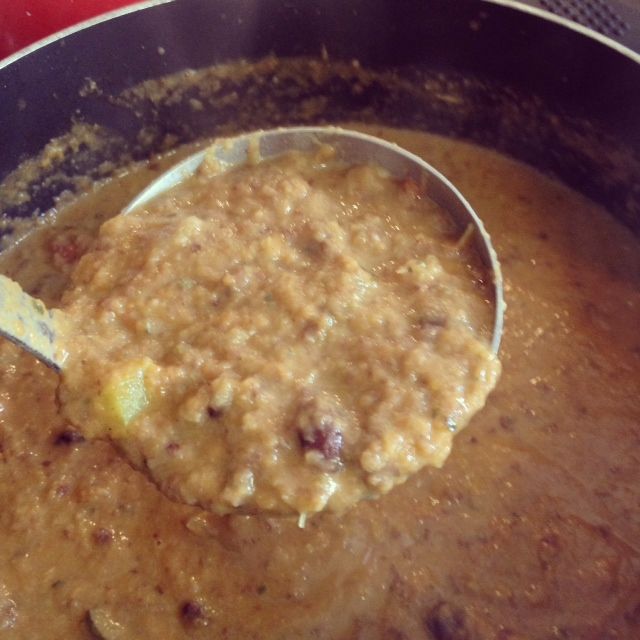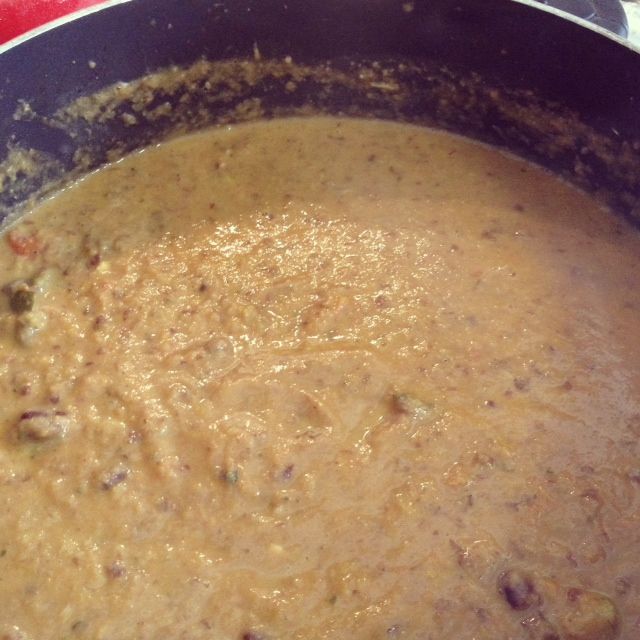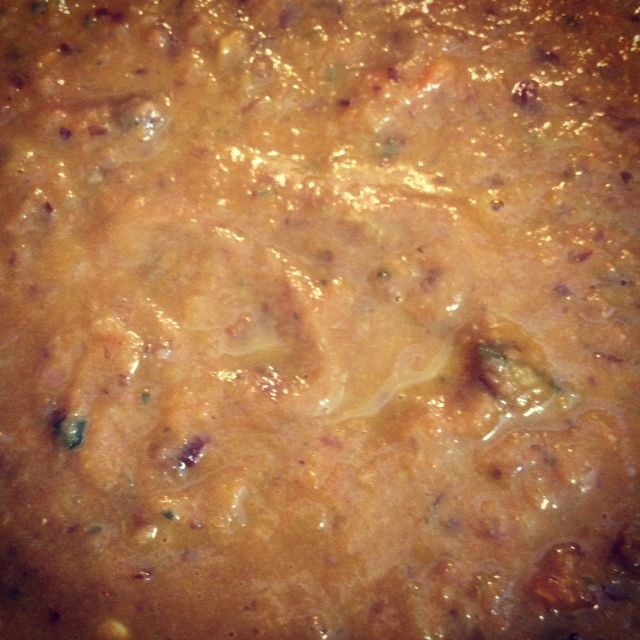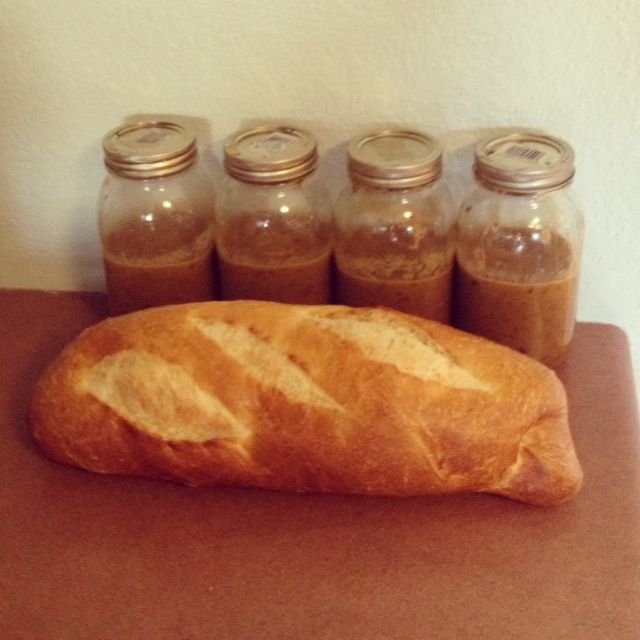 As you can see, this recipe made four servings for me. I am going to have a French baguette with it, and I cannot wait! Let me know what you think of this recipe!