Most of you saw my anniversary gift for Dan in late February. I painted seven canvases and then painted quotes about flying on them. You can see them by checking out
THIS BLOG POST
if you missed it.
Anyway, while I was making those, I realized how fun it was, so I decided to make several more for myself. The only problem? You can only hang so many things up in your house without looking crazy, so I have these just sitting in my closet for now. Oops. I really do love them, though. A few friends suggested I open at Etsy shop to sell them, and I am going to do just that (but I'll post more about that later when it's all up and running).
This is something I've found that I enjoy doing in my free time during the evenings (free time? as a teacher? you're right -- there's not much of it, but I make some time for myself). It's therapeutic, especially after a long day! I have many plans for more, so be on the look out! :)
Check out some of the canvases I have made so far. Some are better than others, and I can tell each one gets a little better as I gain confidence in what I'm doing. These are NOT posted in the order in which they were made... because I can't quite remember.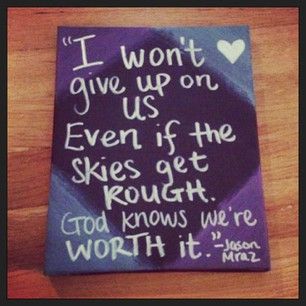 Jason Mraz lyrics to a song that always reminds me of my relationship with Dan... we will be dancing to this song at our wedding for sure (although, it will not be our first dance song)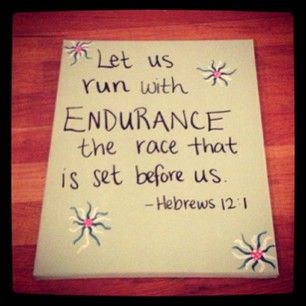 My favorite Bible verse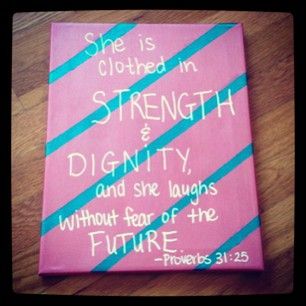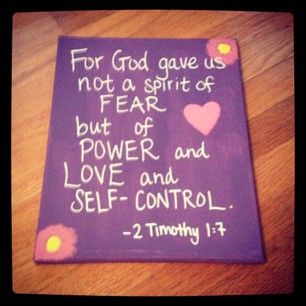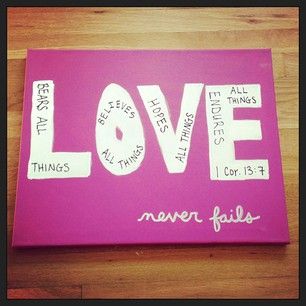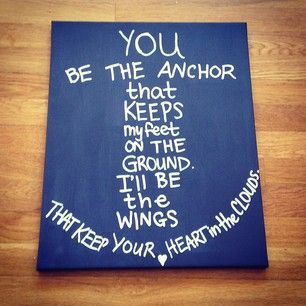 I love how this one looks like an anchor :)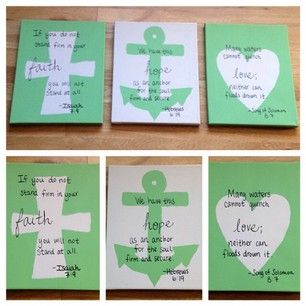 Thanks for looking!