As per usual, I am a day (or two weeks?) late and a dollar short around here... oops! It's so tough to keep up on a real-time schedule with a crazy toddler, but I am sure trying. I want to document all of this precious time so Annabelle can have these memories in a book some day.
We celebrated Thanksgiving at the end of November along with the rest of the country. It was a great day. My family drove down from Missouri, and Dan and I cooked an amazing dinner for all of us. I LOVE Thanksgiving, guys. It's my favorite day of the year. All the food. Football. Family. Friends. The whole thing... it's just the best.
Annabelle's shirt is my favorite... so glad I found it on Etsy in time. "I'm Just Here for the Pie" - just about explains our girl! She is a piglet. She eats EVERYTHING. In fact, she ate three full Thanksgiving meals - the real one and then leftovers. Her entire high chair tray was FULL of all of our glorious food, and she AT IT ALL. Every time. She gained a whole pound that week - no joke!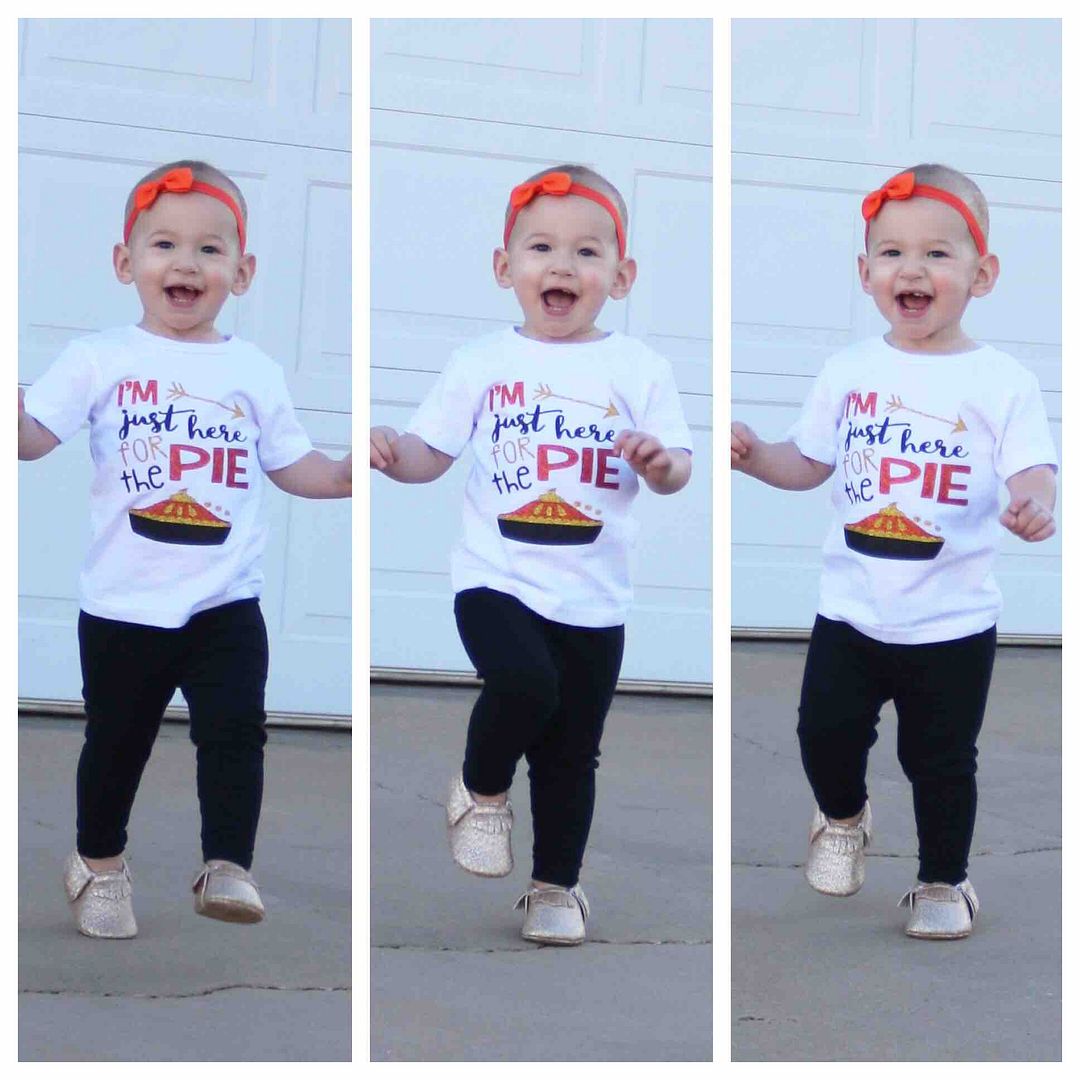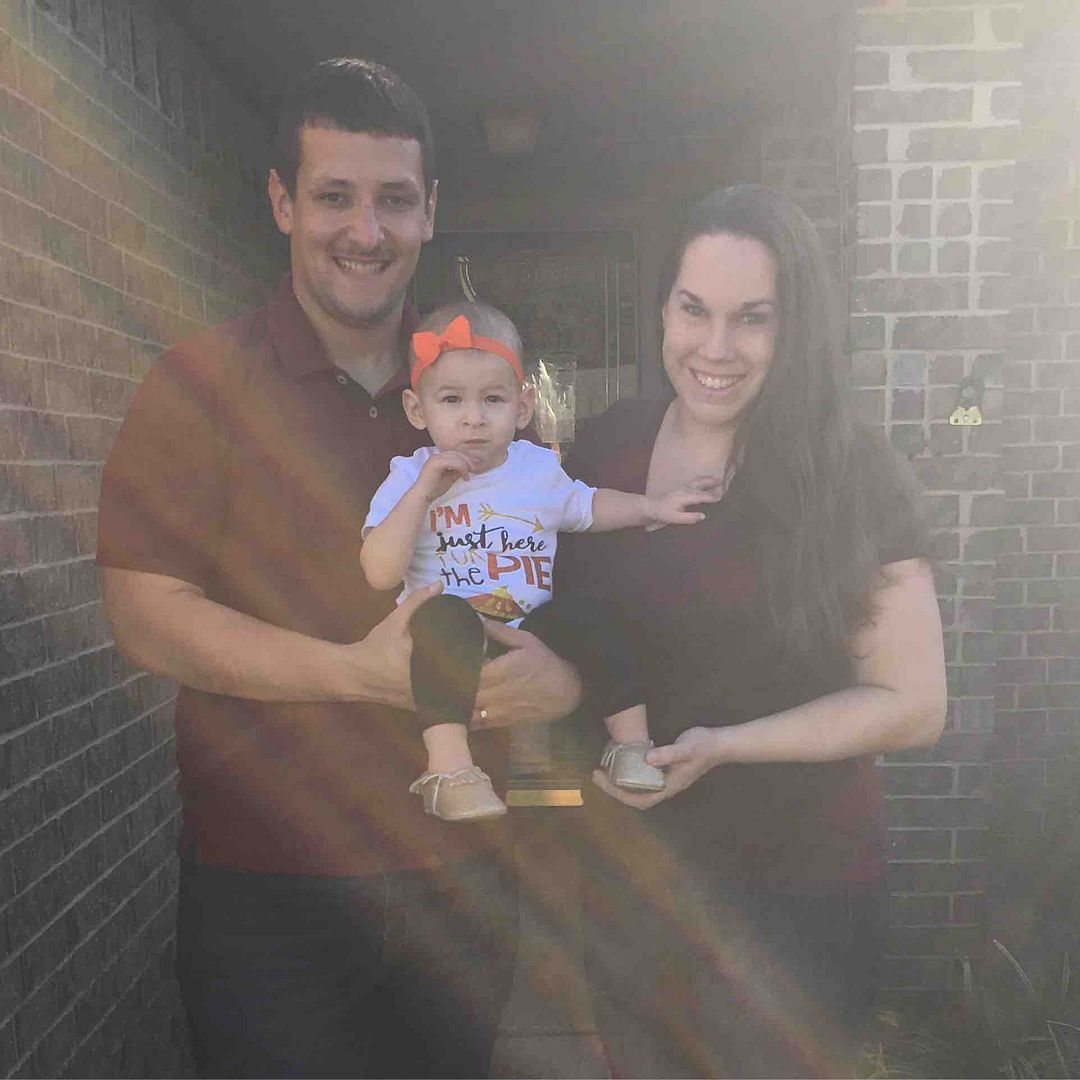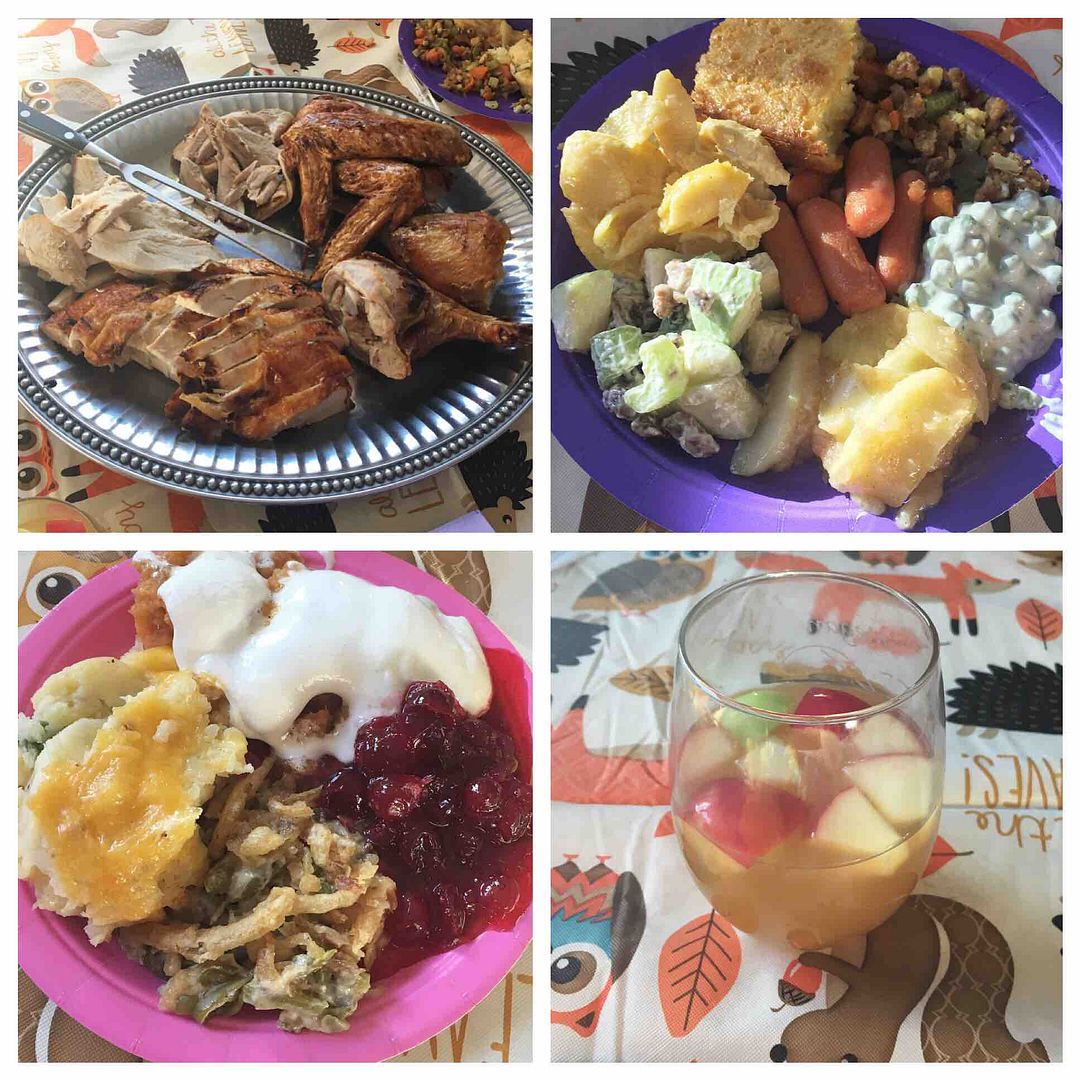 As always, we took a four generations photo... little miss wouldn't smile for the camera, so this is the best shot we got this time. I still love it. I'm so glad we have several of these pictures. I will probably make them all into a big collage someday.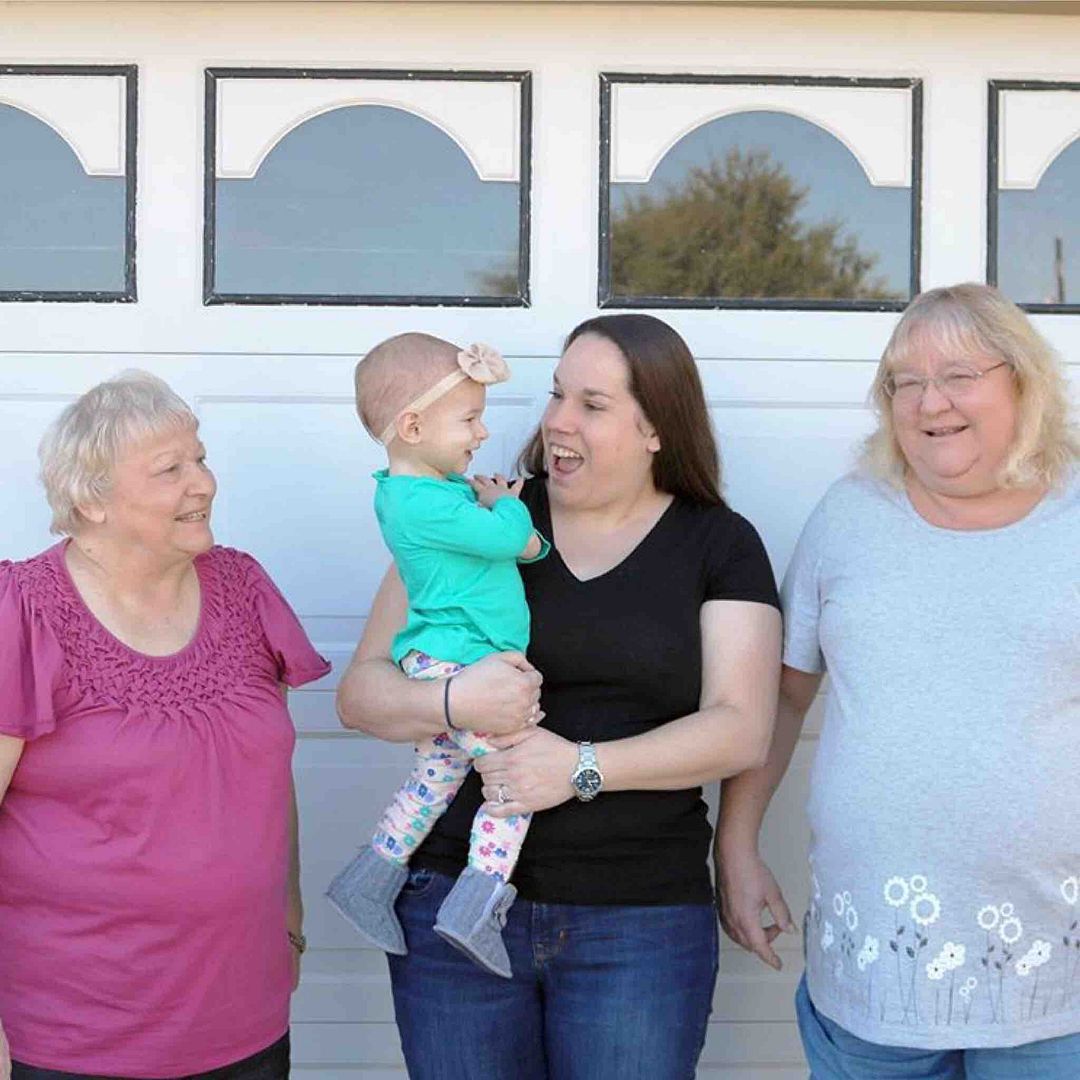 And then we tried to get a family photo... welp. Does she even like us?! She looks miserable to be taking a picture with her mom and dad!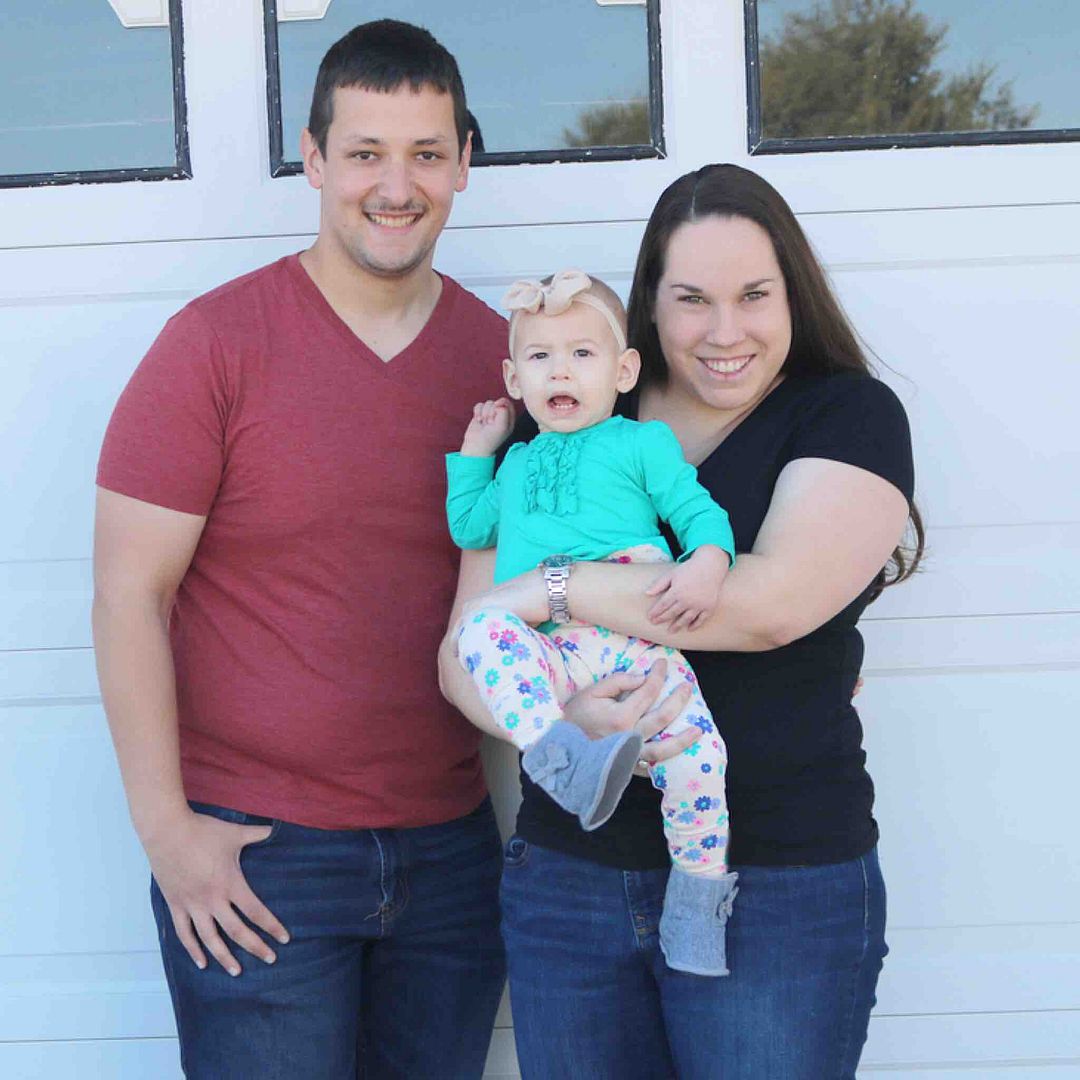 Wasn't she SOOOO tiny and adorable as a little turkey last year? She was only two months old then, and it's the day she rolled over for the very first time. We were all SO excited... and she hasn't stopped moving ever since then!
Did you enjoy your Thanksgiving as well? Do you love it as much as I do?