We recently were able to take a couple weeks of Dans leave and travel the country a bit! Annabelle still hadn't flown on an airplane, nor had Dan's aunt and uncle met her, so we first headed to Portland, OR to see them for a few days. While there, we went to the Evergreen Aviation Museum an hour away and wine tasting, of course!
After that, we rented a car and headed up to Seattle, WA for a couple days and then caught a Space A flight out of Joint Base Lewis McChord, which was really neat. Annabelle did SO well on the c-17 we flew on, and it was our third Space A trip! I definitely prefer it to commercial flying, but it's not always a smart option... just depends on your timeframe! Dan had 10 unused days of paternity leave that the Air Force so graciously lets new dads use any time within the first year... and since Annabelle was born on the first day of his three week break between grad school classes, he never needed to use it... I'd say we put great use to it!
From Seattle, we went to Colorado Springs, CO! Yes, I know, I know... we've been there a million times and even lived there for several years... but I have zero regrets because I got to eat at my favorite restaurants, see friends, and even visit my former coworkers and some students I taught a couple years ago, and let me just say that it was a real treasure seeing these teenagers interact with Annabelle. That alone made my heart so happy! We also were able to take Annabelle to the Air Force Academy and Garden of the Gods for some photos, which I will share another day because I love how they turned out.
From Colorado Springs, we took a Greyhound bus (don't do it... just my advice) to Albuquerque, NM to visit one of our good friends, Aaron, who has now been deemed Uncle Aaron. It was so great catching up with him for a few days; we had so much fun! From there, we flew home to Texas and slept SO well in our own bed. Traveling is a lot of fun, but it sure is exhausting... especially when you're moving cities and hotels every few days!
Enough of my rambling... I'll just let the pictures do the rest of the speaking for this post.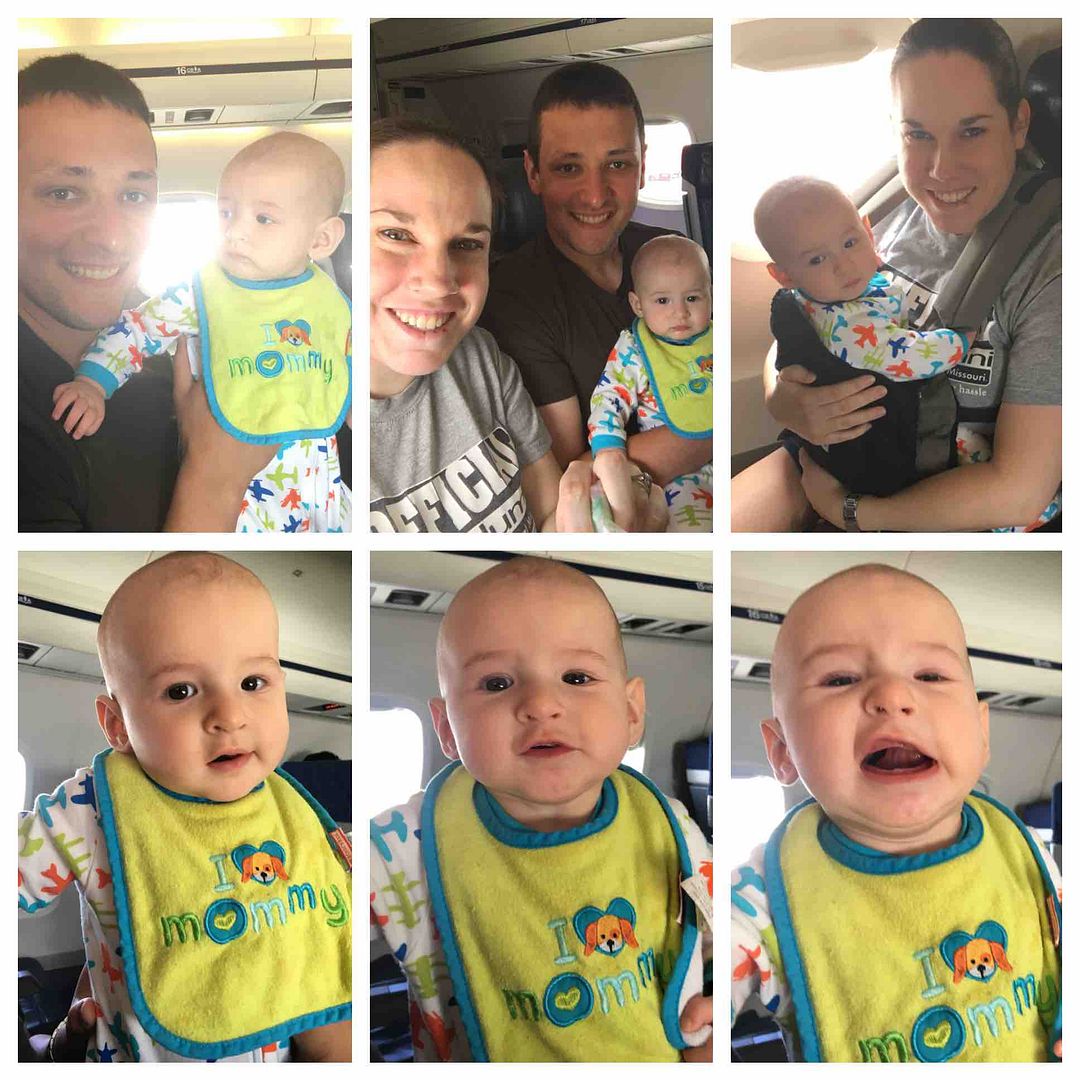 We had an amazing trip overall and are so fortunate that we had all that time together before pilot training starts! Lieutenant Lovemuffin will be so busy that I like to call this the calm before the storm.
Have you visited any of these cities?