On Saturday, May 28th, Dan promoted from 2nd Lieutenant to 1st Lieutenant in the US Air Force! It had been two years since he first commissioned from the Air Force Academy.
Since he's in between jobs right now (aka hasn't started pilot training yet but is already at the base waiting on casual status), there was no promotion ceremony. There are a few others this affected as well, and I'm pretty bummed no one recognized them... so I made sure to make him put on his flight suit with his new rank to at least acknowledge his accomplishment with a photo... or a few.
I know this promotion is automatic in the Air Force, but I am still incredibly proud of my hard-working husband. He has an insane work ethic, so I just know he's going to crush pilot training (which he starts REALLY soon, guys!).
Out with the butter bars... in with... more bars! No catchy nickname for this rank, but it's still so fun!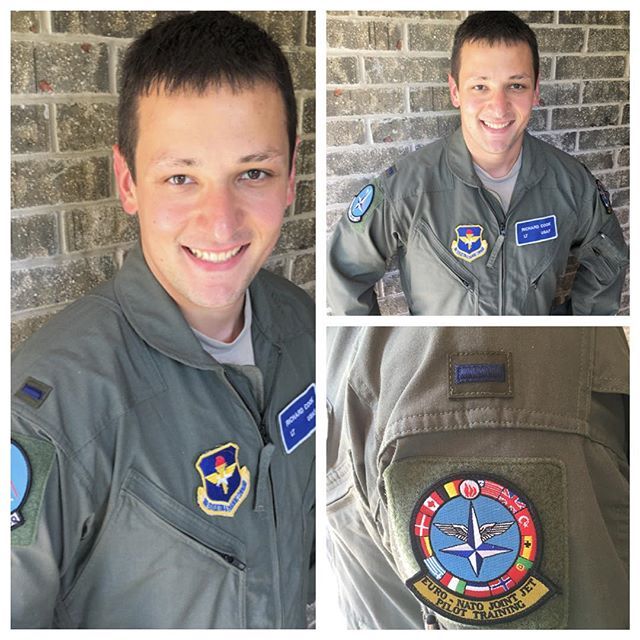 He has his ENJJPT patch showing in the bottom right... I love it and am so excited for him to get started!