After working for 18 months at AFIT (the Air Force Institute of Technology) at Wright Patterson Air Force Base, Lieutenant Lovemuffin successfully defended his thesis a couple weeks ago!
I was so happy that I got to watch him defend. It was really neat seeing all of that stud's hard work pay off. And also, since I had to edit that darn thing, I felt like I deserved to go! Luckily, no one had a problem with it. One of his best friends was in town too, so she came with me.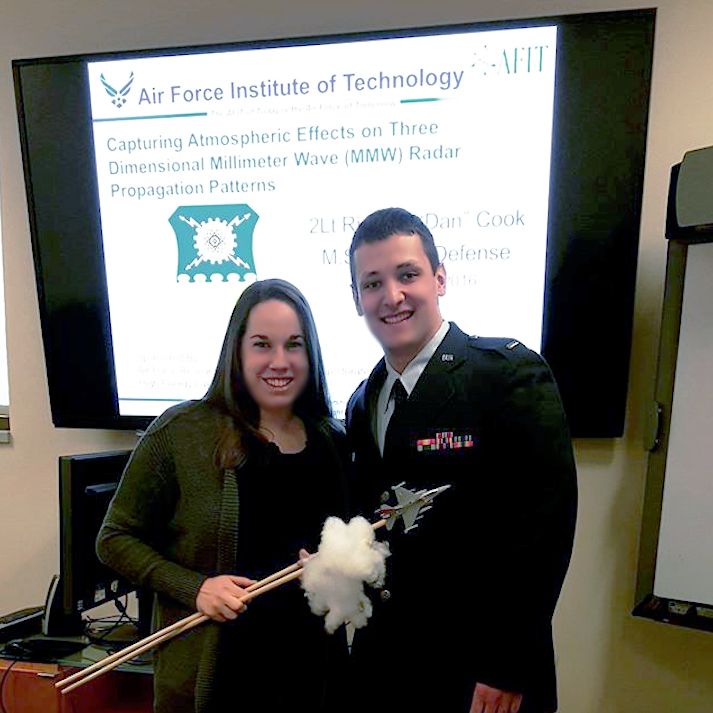 *Also worthy of pointing out: So she wouldn't disrupt her daddy's presentation, I left Annabelle with someone who isn't my mom for the first time ever... it only took me five months! Haha! Thanks again, Megan! We will miss you when we move.
Dan's thesis is for his Master's in Physics degree... so he researched, wrote, and presented about Millimeter Wave Radar Propagation. Over your head too? Just mine?? Moving on...
I am so incredibly proud of all the hard work my handsome husband has put in over the last year and a half to make this happen! We knew all along that this assignment was just a small piece of our journey, and while Ohio hasn't been the most fun, we are SO glad he has his Master's degree (almost) finished with! He is still in a weather class for a couple more weeks, and graduation is on the 24th!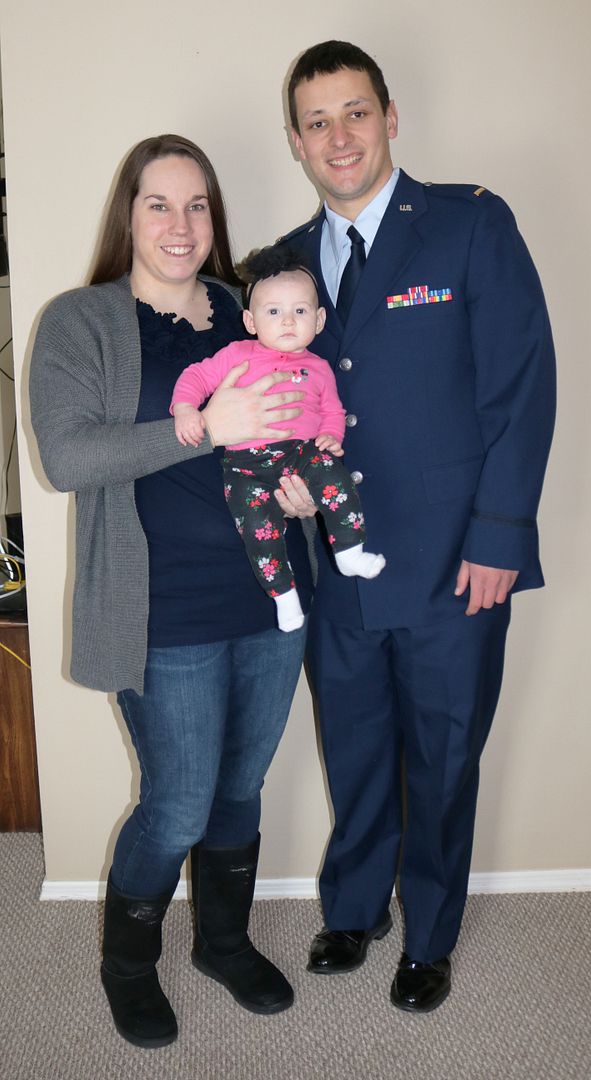 We took a family photo once we got home so Annabelle could be in a picture as well!
Do you like physics?
Do you have a Master's degree or want one?