Thanks to Influesnter, I received a complimentary Honeywell Humidifier to test out and review. I'm so glad it came at the time it did! It's starting to get cold out here in Ohio, and the air is dry.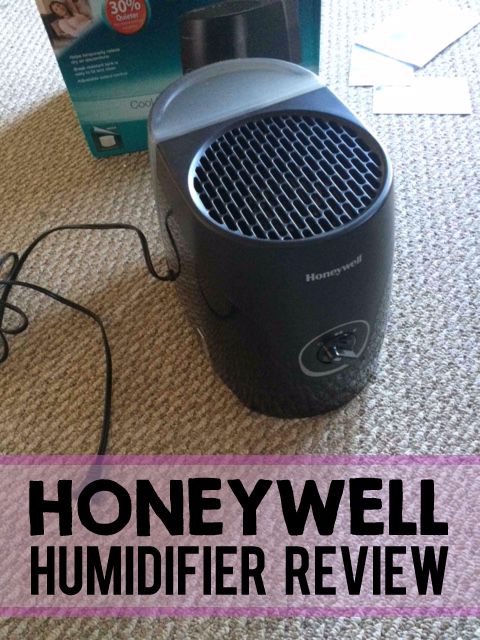 Unfortunately, we had JUST bought a different brand of humidifier for Annabelle's room when she had a small cold. It works well in there, and when I received this one, we decided to keep it in our master bedroom instead of returning the other one and putting this in the nursery.
I'm glad we kept both because it'll be nice using this Honeywell one in our room throughout the cold months.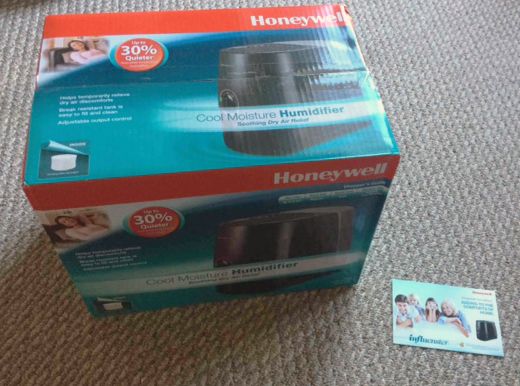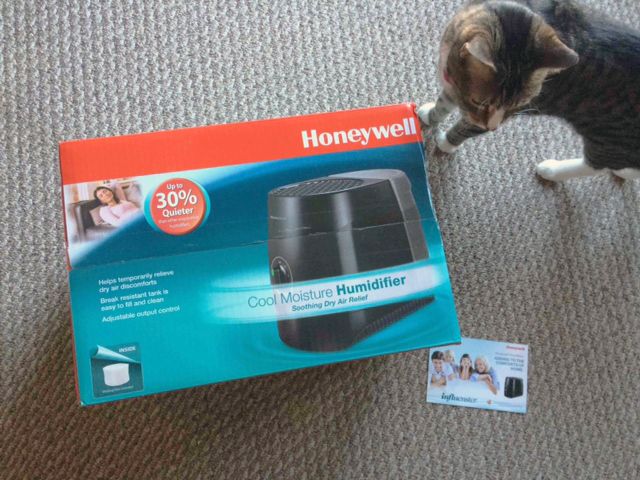 Even Stormy the cat was interested in the humidifier! Once I took the humidifier out of the box, though, all bets were off. The cat simply wanted the empty box. Go figure.
I placed the humidifier on my dresser right behind my alarm clock. It's not too far from me, which will come in handy, I'm sure. (Excuse my cluttered dresser... I really should have cleaned up the bedroom better and used this as an excuse to... but I really just didn't feel like it).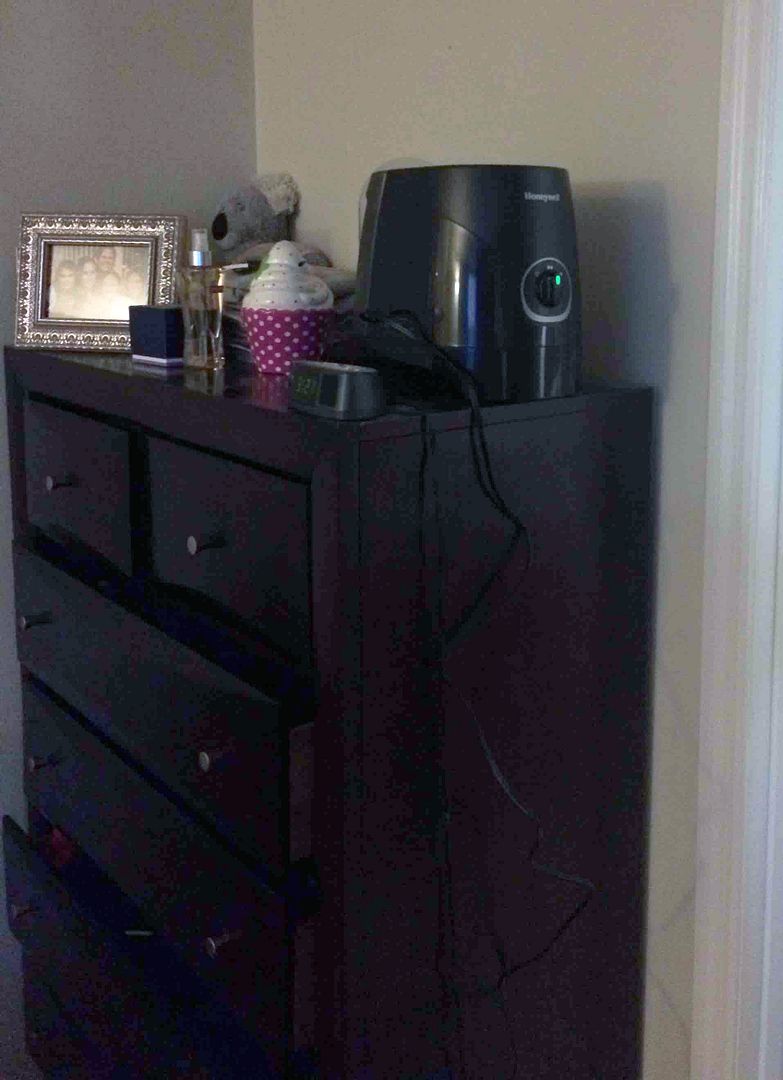 The directions to set up the Honeywell Humidifier were super simple to read. I normally have my husband take care of things like this, but he was busy working on our washing machine (ugh, I hate appliance issues!), so I set out to do this on my own... and I did!
The only weird thing was the gurgling sound it made for the first minute after turning it on... but that's simply because the water was starting to filter, which is a good thing!
Thanks again, Influenster! I am loving my new humidifier... it's awesome!