We have been living in Ohio for less than a year, but I feel like we have already done a lot of the things we wanted to do. However, we still have several things to check off of our bucket list while living here... and we have about 10.5 months to do so before we move all the way to Texas.
Today, I thought I'd share some of the things we've already done here and the things we still want to do! If you live in Ohio or are visiting the area (specifically Southwest Ohio), you'll recognize some of these items!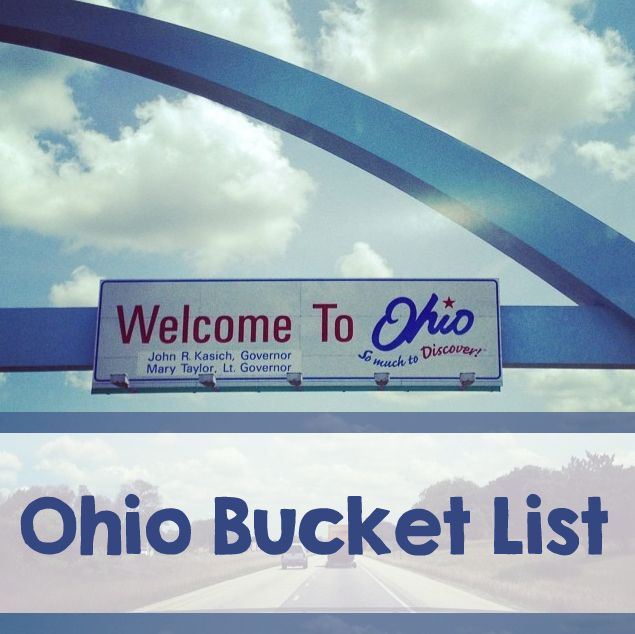 We have seen a lot more things since moving here that aren't in Ohio as well. We are so close to some pretty cool places that we've spent some time traveling out of the state... but I want to really focus on accomplishing the rest of our list!
OHIO BUCKET LIST

1. Cincinnati Reds game in Cincinnati
2. Jeni's Ice Cream in Columbus
3. Cedar Point in Sandusky
4. Columbus Blue Jackets game in Columbus
5. Hocking Hills hike/camp
6. Bike along the Buckeye Trail
9. Piada Italian Street Food
10. Rock and Roll Hall of Fame in Cleveland
11. Pro Football Hall of Fame in Canton
12. National Museum of the US Air Force in Dayton
13. Underground Railroad Museum in Cincinnati
14. 2nd Street Market in Dayton
15. Cincinnati Zoo in Cincinnati
16. Columbus Zoo in Columbus
The only things we have left on our list are the Rock and Roll Hall of Fame, the Pro Football all of Fame, the Underground Railroad Museum, and both zoos. Hopefully we can make it to those before we leave!
Do you have any suggestions that we should add to our list?
What is on your bucket list for your current location?