As my last post stated, I am getting married NEXT FRIDAY! We will be leaving shortly after for a long drive to drop our cats off with a family member. Then, we're heading to a friend's wedding in another state, and finally, we leave for our HONEYMOON!
After graduation from the Academy, fresh 2nd Lieutenants get 60 days free from all military duty, and we are definitely living it up during that time!
We'll be exploring many different European countries this summer (and even a special surprise - for one week, I have NO IDEA what we're doing or where we'll be, and I can't wait to see what my handsome man picked out for us!)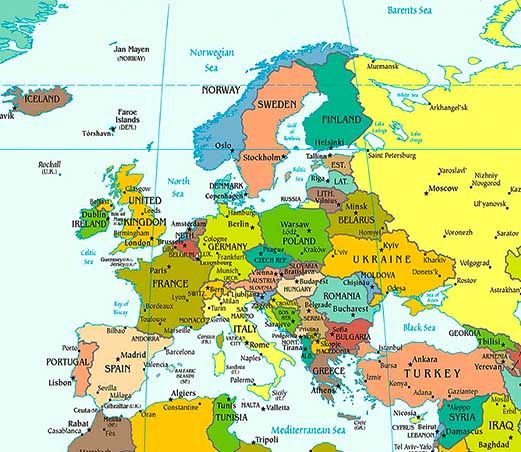 Due to being out of the country, I will not be blogging... but please don't leave me! I'll be back at the end of July and will be posting regularly again. Hang in there with me... and I MAY schedule some posts for this summer so I'm not just falling off the face of the earth.
Have you ever been to Europe?
What's your favorite place to visit?
Where did you go on your honeymoon?