A few weeks ago, our friends Rianna and Aaron invited Dan and I to go on a double date. We love hanging out with them, so of course we went! We ended up doing a wine tasting at
The Sweet Elephant
in Old Colorado City, followed by a group painting class, where we painted the Kissing Camels at Garden of the Gods with Pikes Peak in the background. We all had a blast, and I wish they weren't moving away so soon!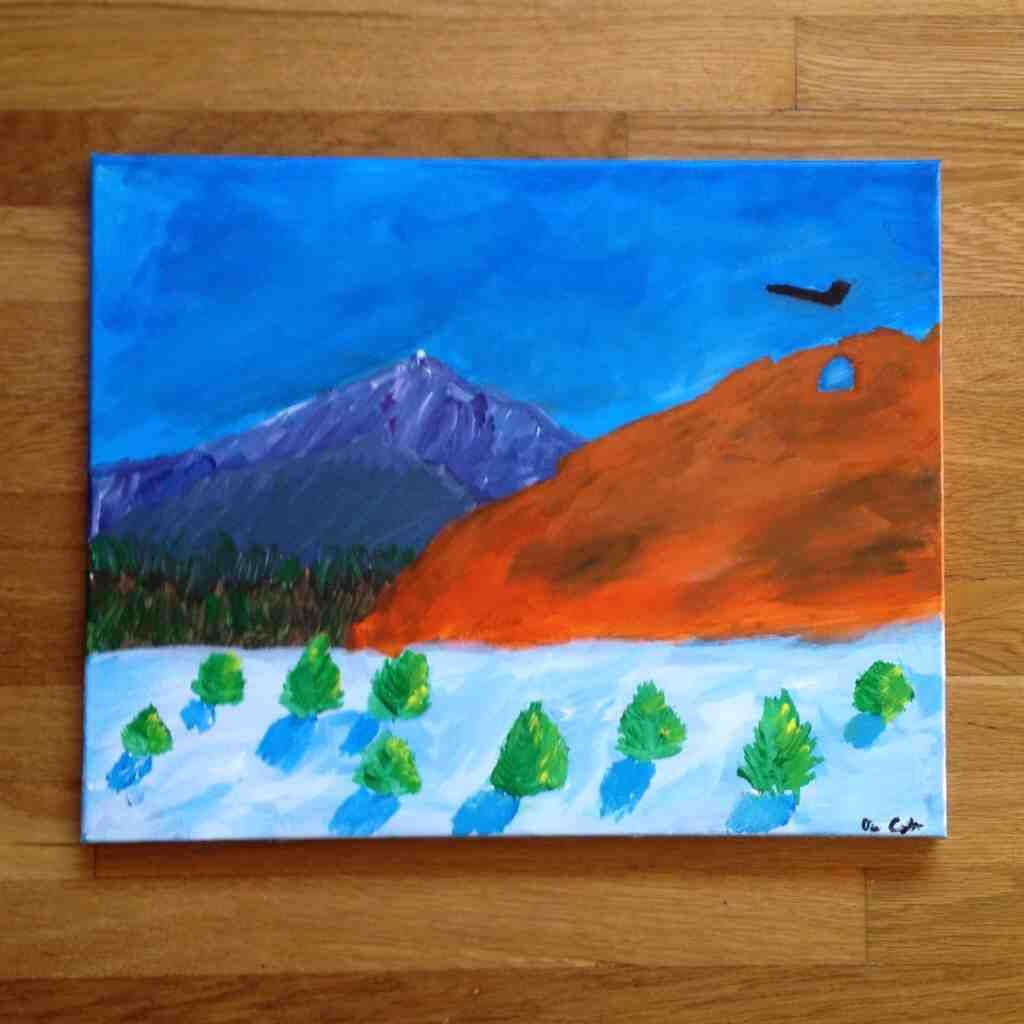 Here's Dan's. It's actually not bad at all! Notice the disproportionate F-22 above the Kissing Camels, haha.
Have you ever been to a painting class?
What is your favorite thing to paint?
Do you have any ideas for fun, creative double dates?