I can't believe I am actually doing it. FINALLY, I am really going to do it. I am going to accomplish a LIFELONG dream on April 27th, 2014, just one month and three days before my wedding.
I AM GOING TO RUN A FULL MARATHON.
That's right. My amazing friend Lizzie (who blogs over at
Seis Matters
) and I decided to finally bite the bullet and do what we've been talking about. We registered for the
Oklahoma City Memorial Marathon
, and I booked my flight there. I'll be staying with her that weekend in Enid, about 90 minutes from OKC. We are STOKED, nervous, and excited!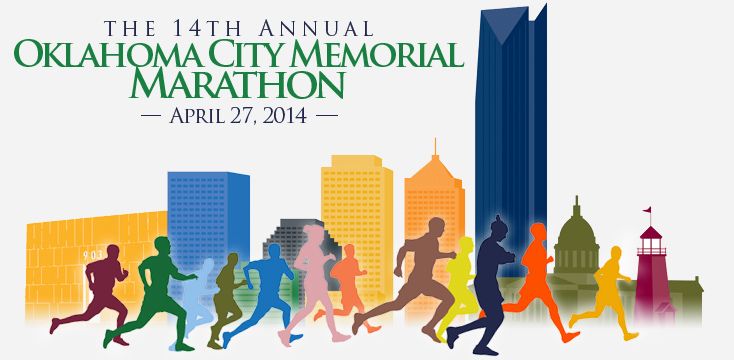 I started running when I was very young. I ran with my dad in the afternoons. Then, in seventh grade, I joined cross country and track. I ran both events until I graduated from high school. I have run countless 5Ks and one half marathon. I have ALWAYS dreamed of completing 26.2 miles, and now I finally have my chance.
I'm slow. I've never been great at running; it's just something I do to ease the stress I have from daily life. It's not going to be easy, but it is going to be completely worth it.
I'm scared, and training is going to be tough, but I can't wait to kick asphalt next April!