A couple weeks after
drop night (where Dan found out what jet he'll be flying for his career)
, Dan accomplished a huge dream! He graduated from Air Force Pilot Training and pinned on his shiny new wings! He is officially an Air Force pilot! I couldn't be more proud of him and all the hard work he has put in over the last many, many years to reach this goal.
His flight from class 17-06 (L Flight) is pictured below - he's right in the middle!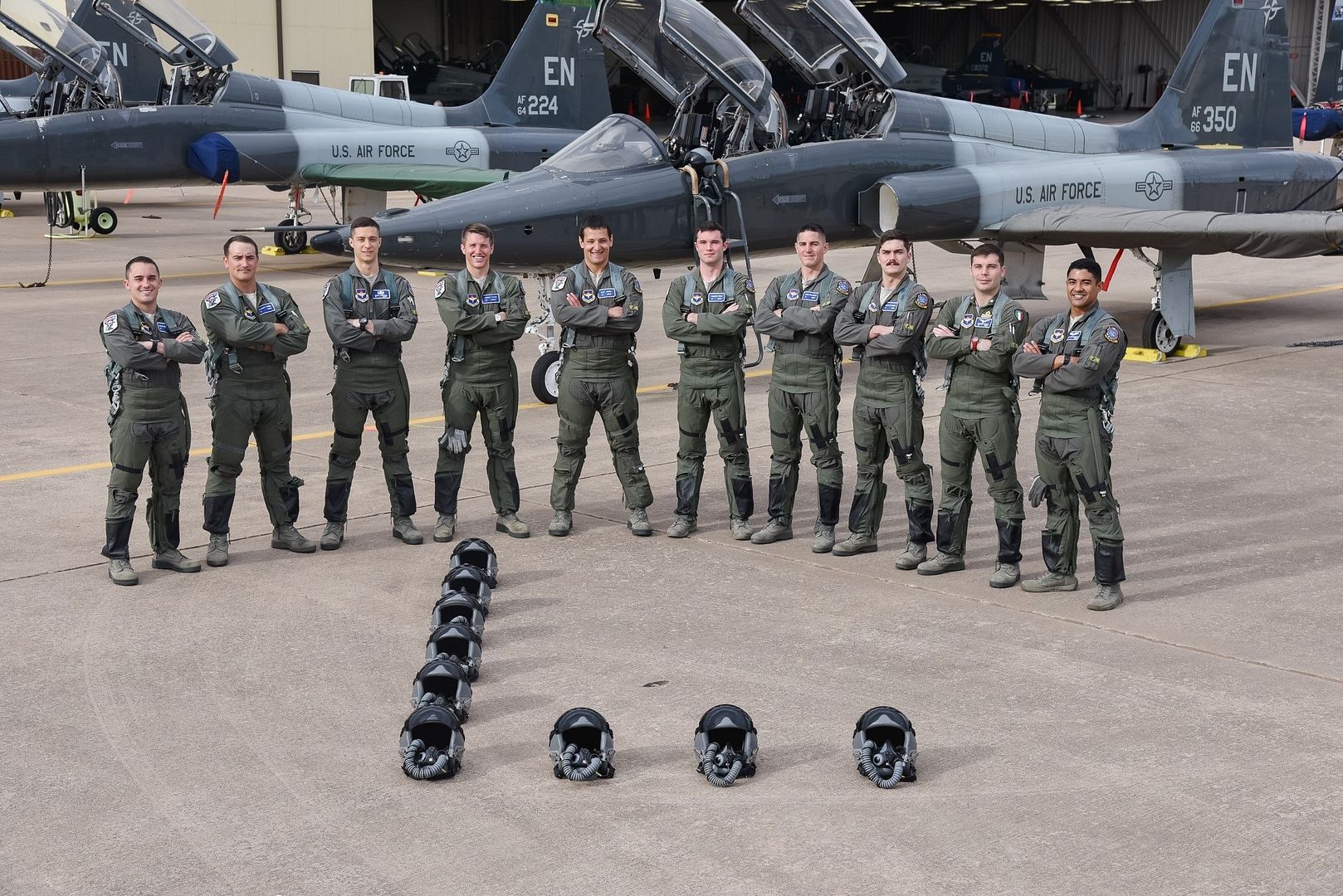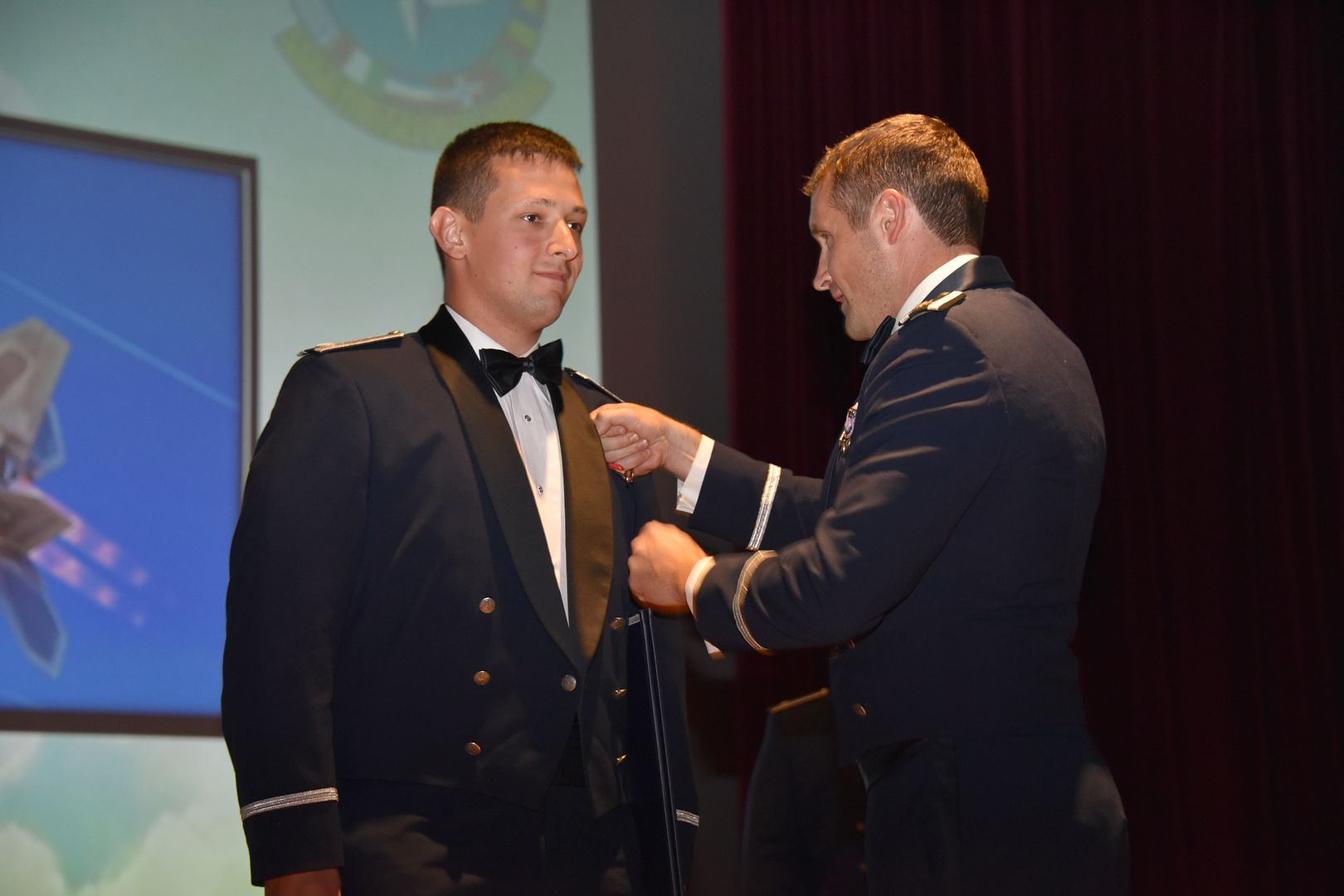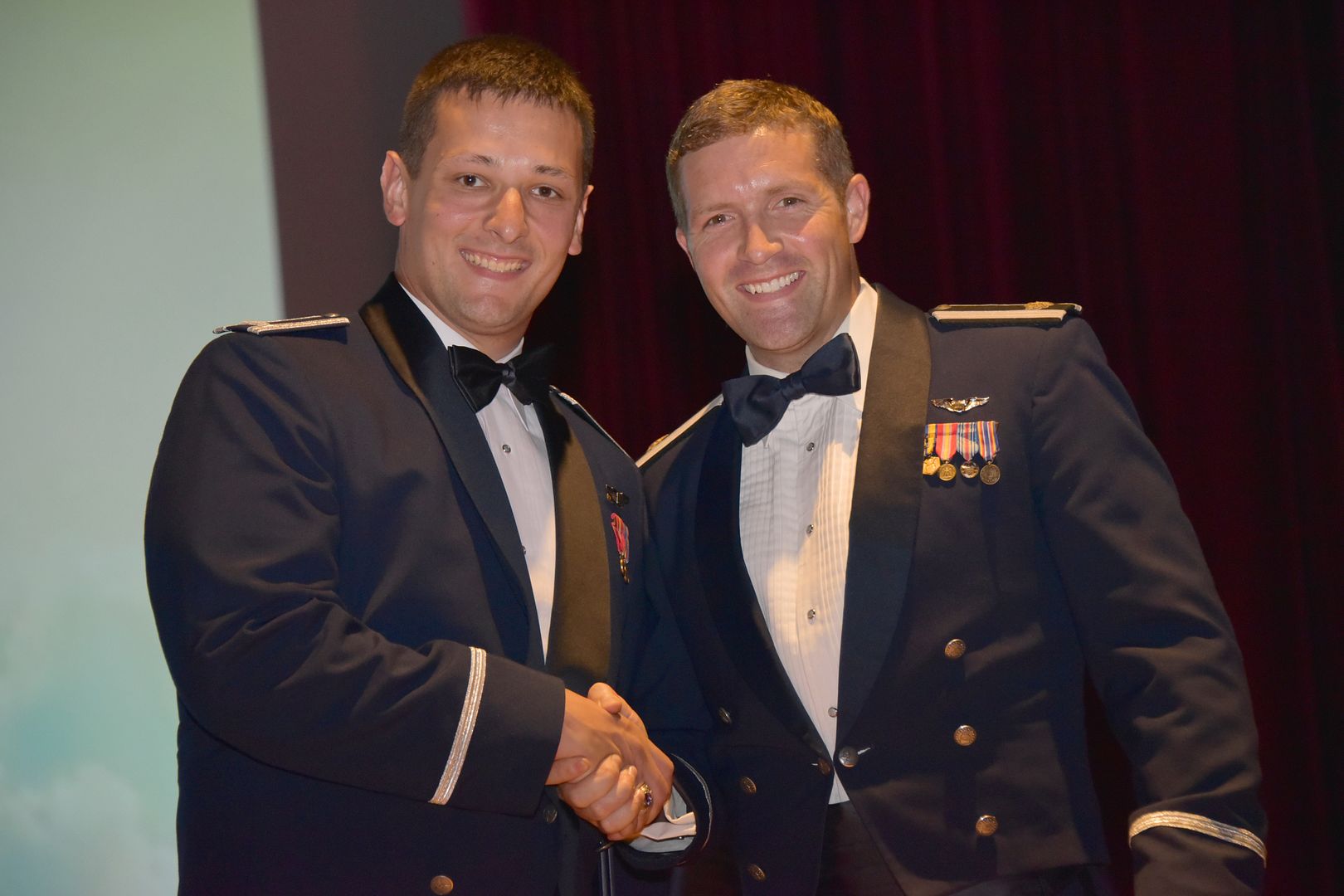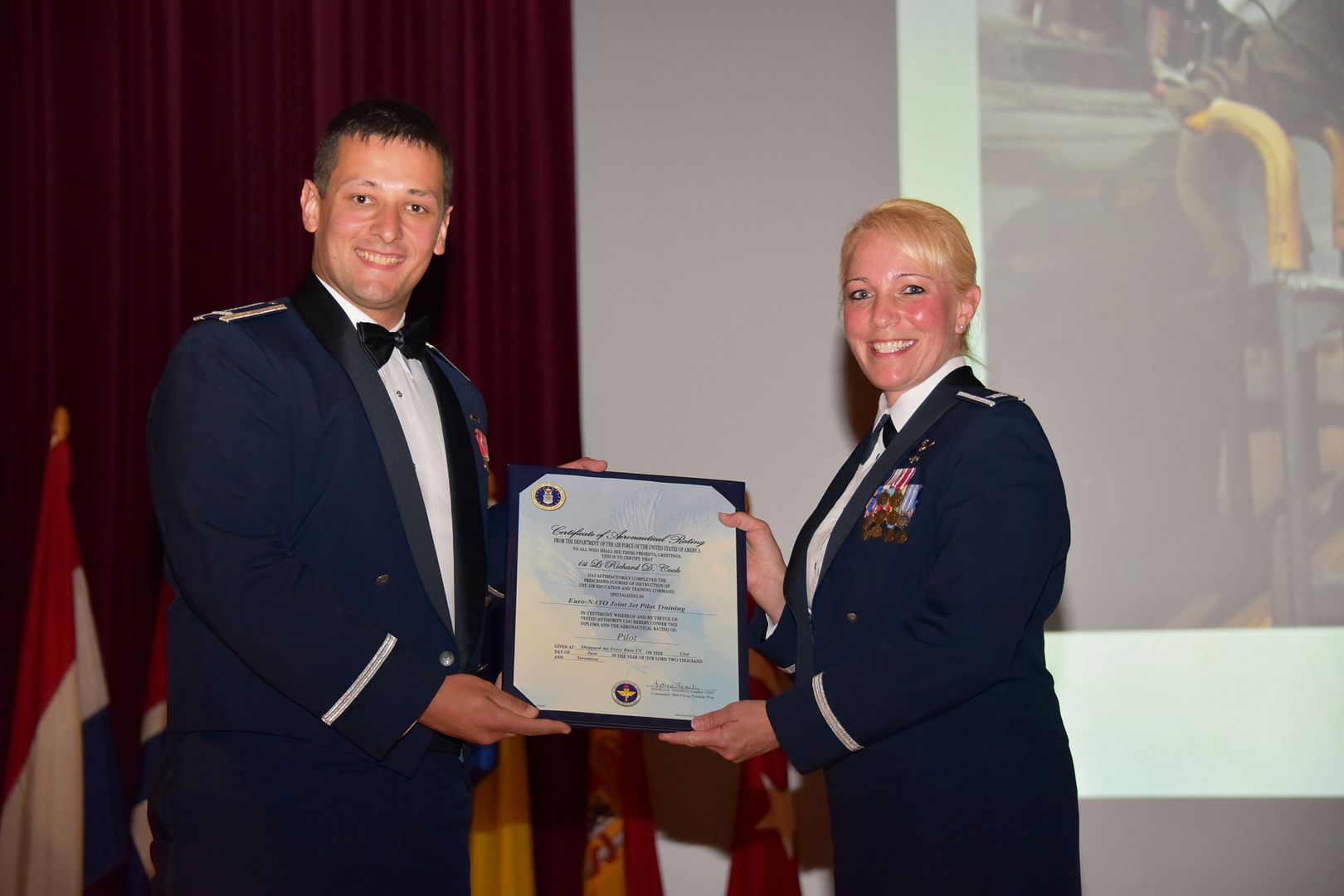 Dan also received an award at graduation that was a surprise to us all - the Officership Excellence Award from the Military Officers Association of America! He is a true leader and is always putting others before himself to help them when they need it. I am so proud of him for receiving this!