Last weekend, Dan celebrated his 27th birthday. He is one of those people who has everything he needs because he just buys things (mostly on Amazon...) whenever he needs something.
That leaves very little room for someone who wants to purchase a gift for him besides a gift card... which is why I'm always making things myself. This time around, however, I did not have time for a homemade gift. A baby and a cross-country move kind of do that to a person...
Luckily, I planned ahead and found something I knew he'd love while we were still in Ohio. I ordered this wood beer tote through an Etsy shop called AbsoluteImpressions, and I was so satisfied with my purchase that I'm sharing them with all of you. *I did NOT receive a discount for this; this TRULY is my opinion... they don't even know I'm writing this post.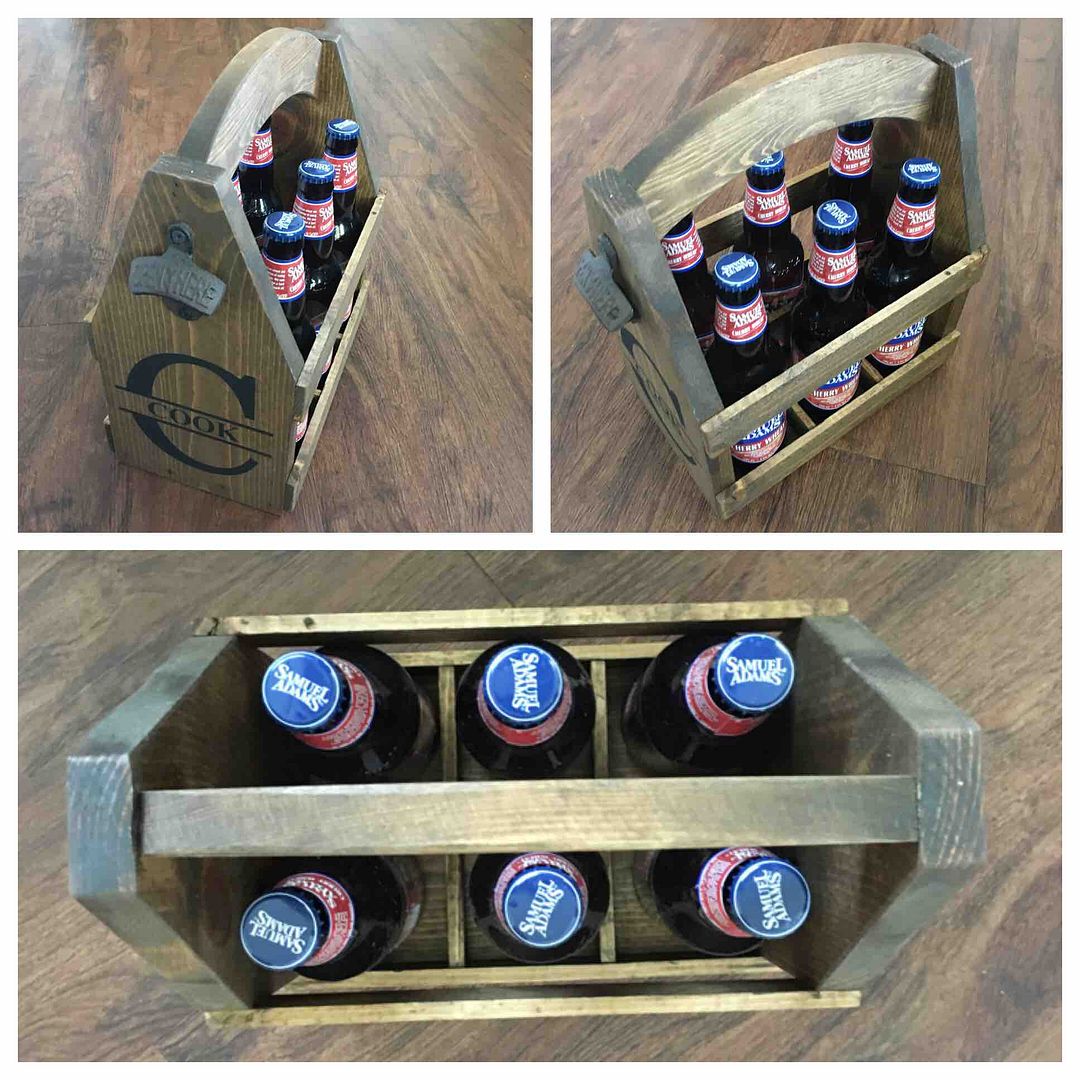 Not only is the quality outstanding, but the customer service was completely on point. They sent the proof to me of our last name on the side within 24 hours. Also, I needed my beer tote to be shipped after a certain date so it wouldn't arrive to our new home before we got there, but I also needed it to arrive BEFORE Dan's birthday about a week later. They were more than accommodating, and I arrived the beer tote exactly when expected.
I added a six pack of beer to make the gift ready-to-give, and Dan loves it. I know it's something he could have made himself... but he never would have. He's so difficult to shop for, and I'm really glad I discovered this!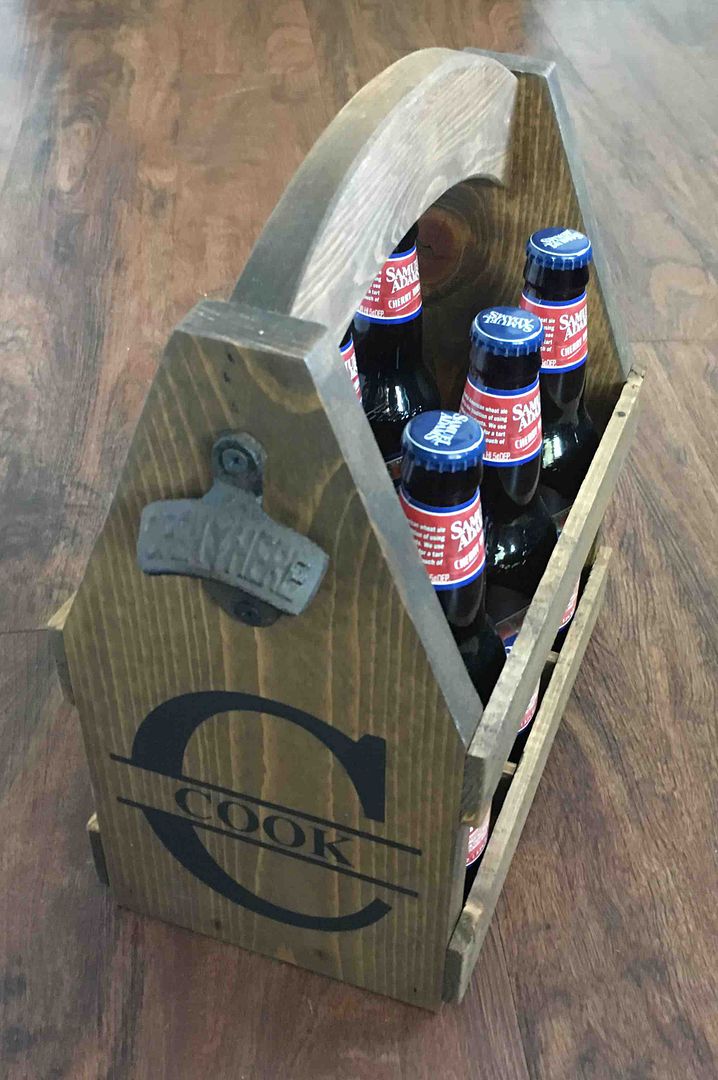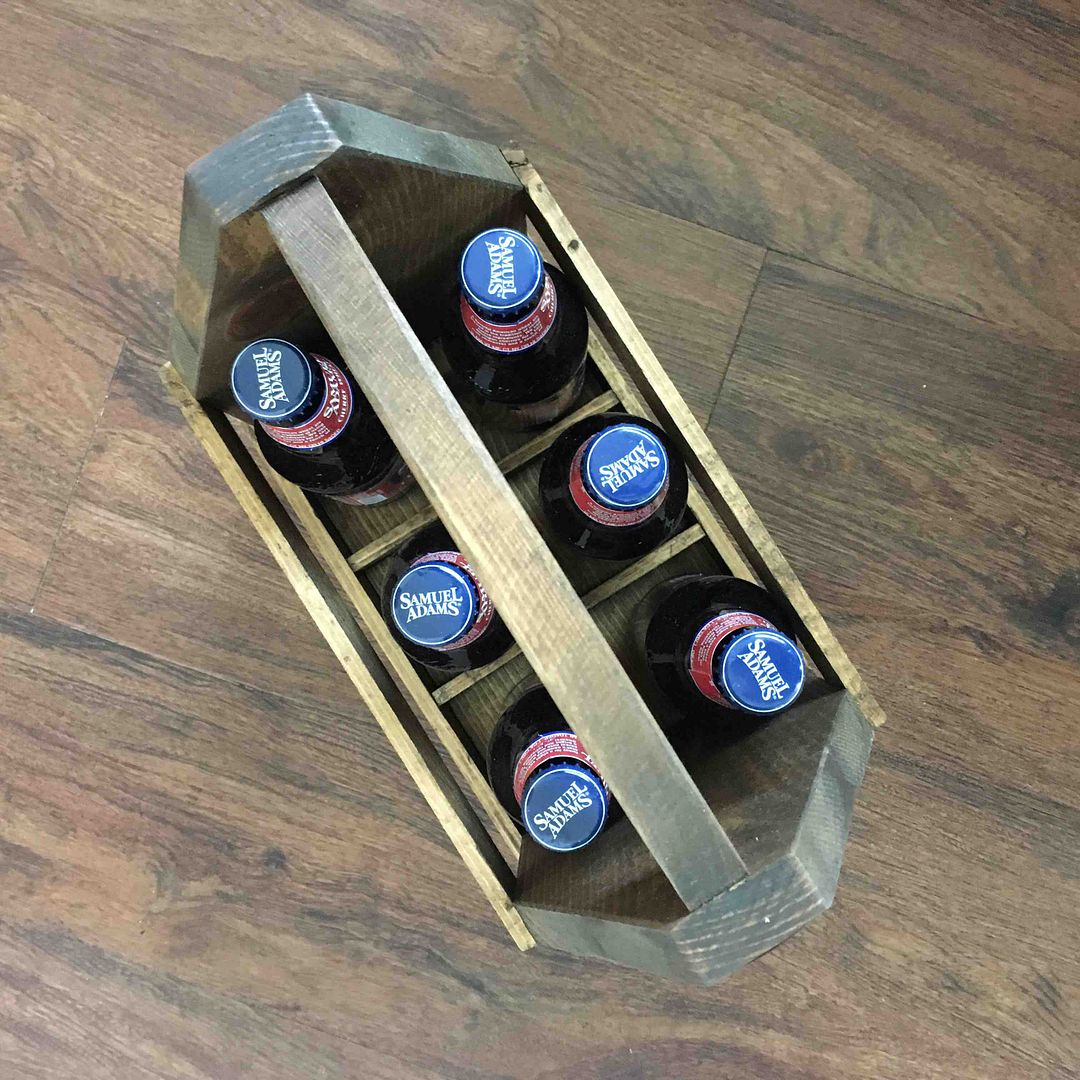 You can find them here: AbsoluteImpressions
What do you give your husband for gifts?
Do you like the challenge of buying gifts for people who are hard to shop for?