Can you believe Christmas is NEXT week?! That's right - just one week away!
If you're anything like me, you need gifts for your neighbors... or your kids' teachers... or random family members who show up at holiday parties... or you just need something deliciously sweet to take your mind off of spending so much time with family over the holidays. ;-)
Whatever the case, these four truffle recipes are sure to hit the sweet-tooth spot AND be a big hit at all holiday gatherings.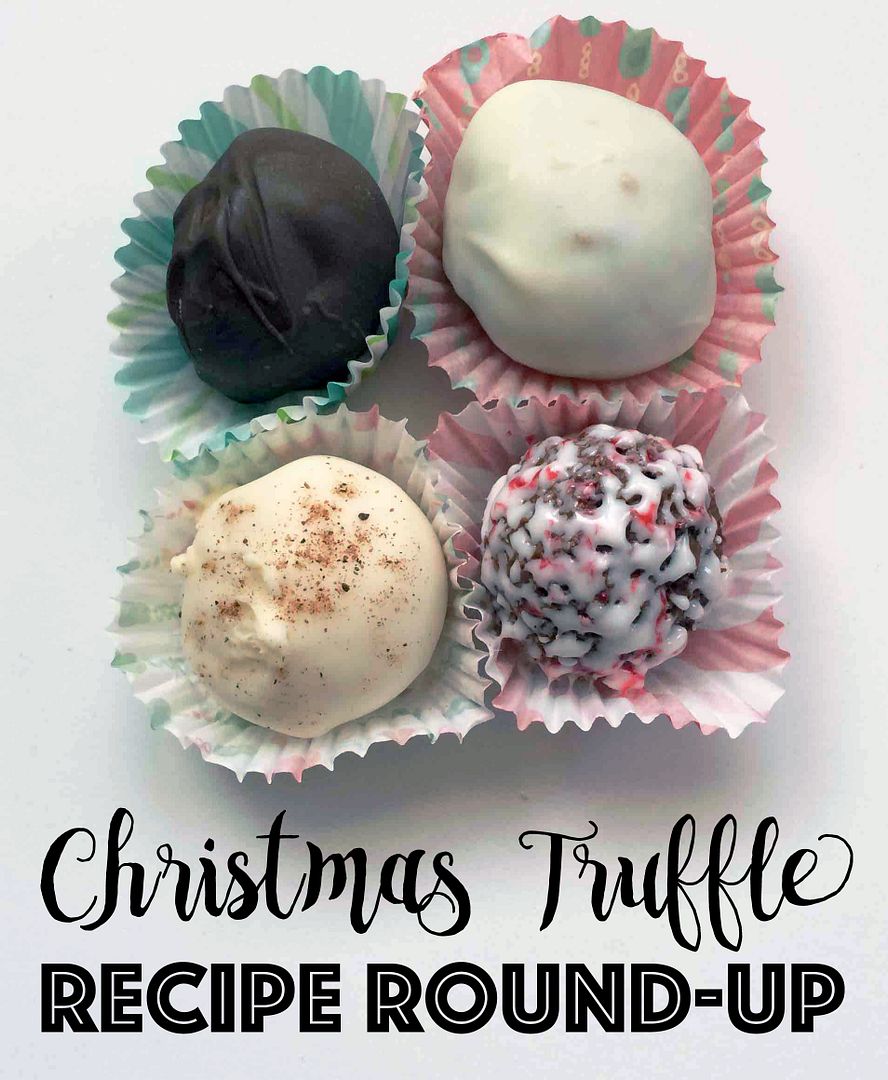 Last year, I made all four of these truffles, packaged them up all nice and neat in these adorable Christmas tins (from Dollar Tree - holla!), used mini muffin wrappers to individually hold them... and I took them across the country for my family to eat devour after Christmas dinner. The four different truffle flavors are: Chocolate Peanut Butter, Gingerbread, Egg Nog, and Peppermint Chocolate. YUM.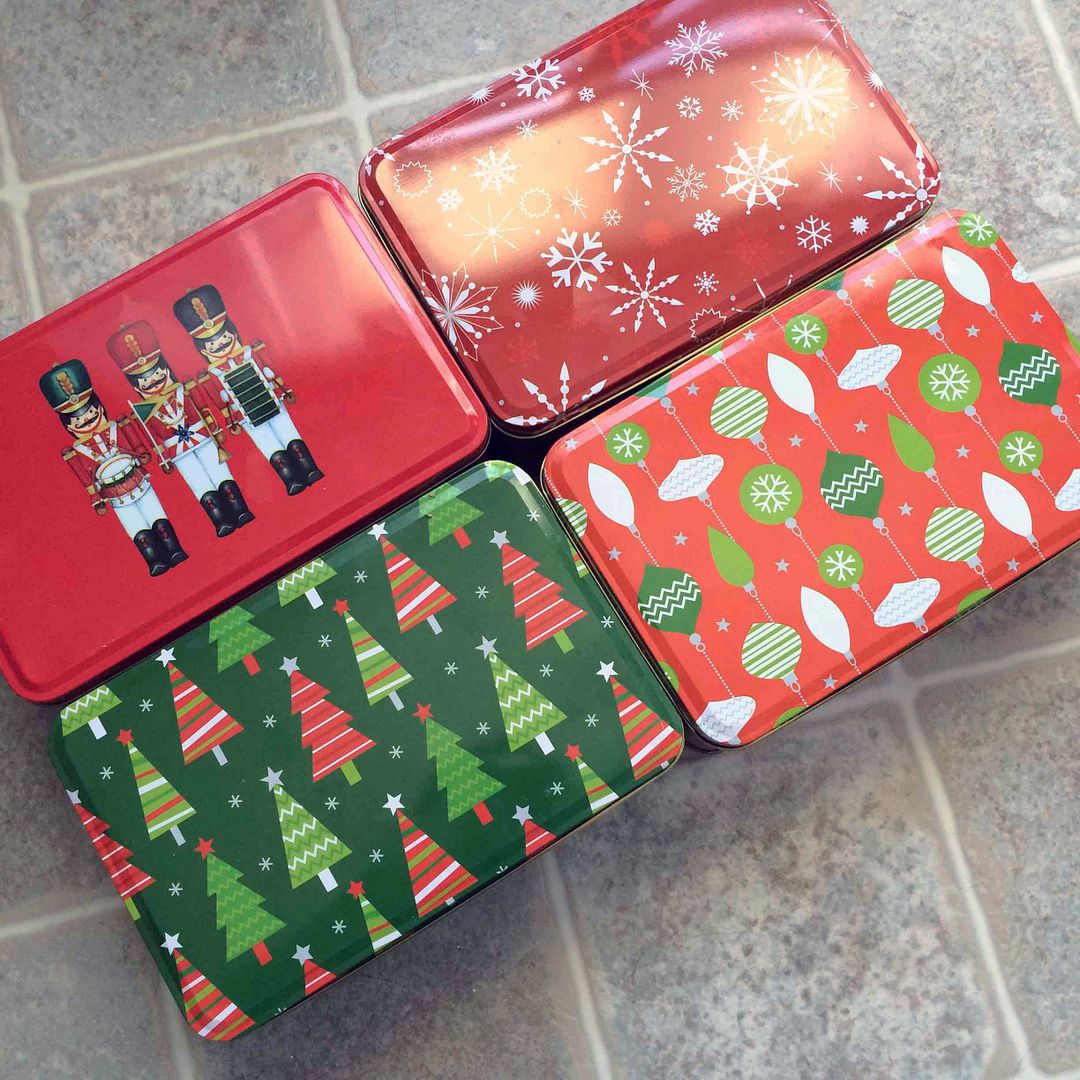 This year? Yeah, that hasn't happened yet. Don't get me wrong: I want them. But I just got over a terrible sinus infection ordeal that involved a middle of the night trip to the ER on base... and taking care of Annabelle and making gobs of Etsy orders to ship out in time for Christmas has left me feeling less than motivated to do anything else before we head out on our road trip next week. Who knows? Maybe the feeling will strike, and I'll whip one or two of these up... but I promise you won't regret it if you make all four. They're worth it.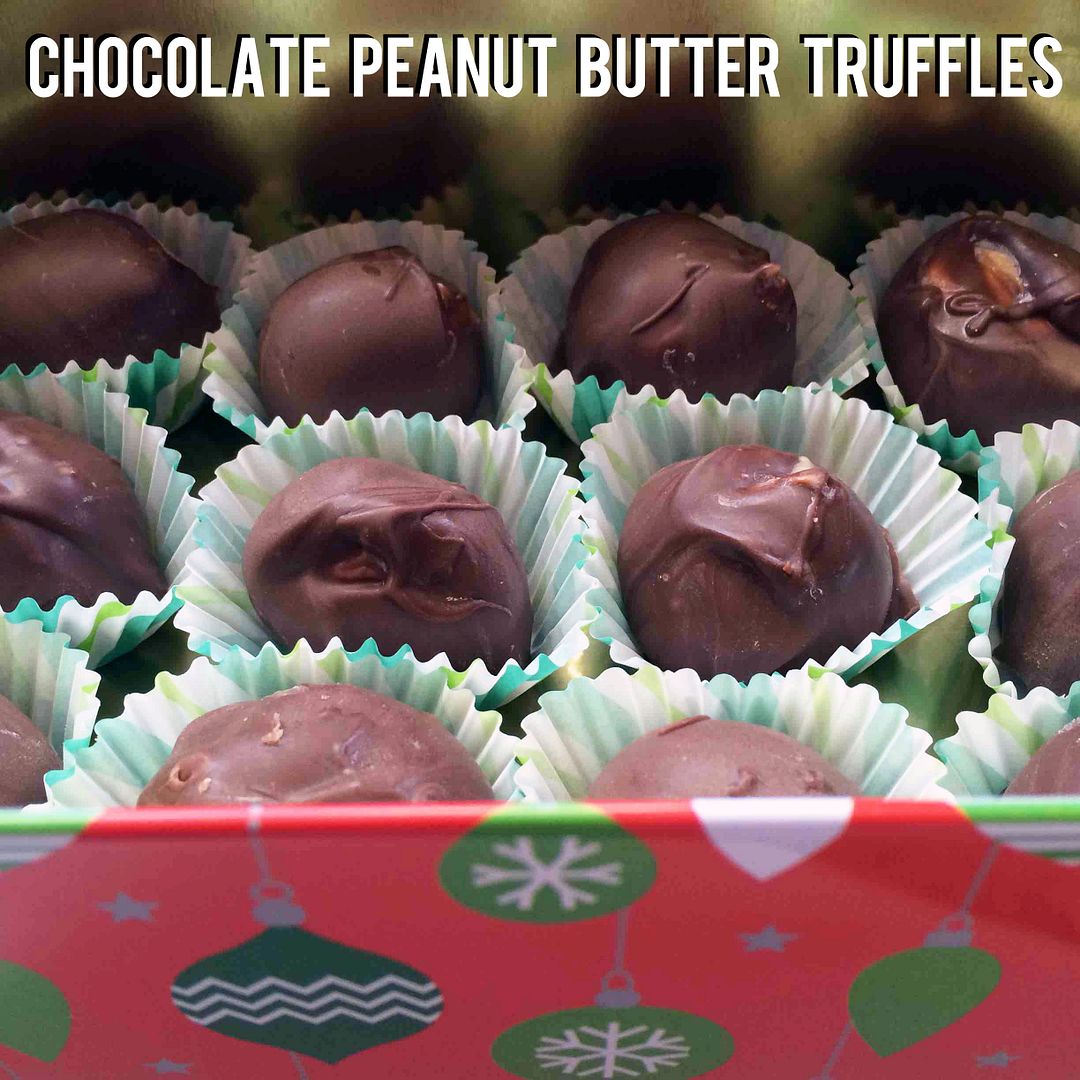 CHOCOLATE PEANUT BUTTER TRUFFLES
Cooking Time:
1 hour (chill time)
• 3 1/2 tbsp butter, melted
• 2 tbsp marshmallow fluff (optional)
• 8 oz chocolate candy coating
1. Melt butter in the microwave.
2. In a medium bowl, combine peanut butter, butter, and marshmallow fluff, and stir well to combine.
3. Using a spatula to mix, gradually add 1 cup of powdered sugar, adding more until dough is no longer sticky.
4. Whip peanut butter mixture until no longer clumpy looking.
5. Roll dough into a large ball, and chill in the refrigerator for at least an hour.
6. Roll one inch balls from dough, and place on a cookie sheet.
7. Return the dough balls to the refrigerator.
8. Melt chocolate candy coating according to package directions.
9. Line another baking sheet with wax paper.
10. Dip dough balls into chocolate, and place on the wax paper to dry.
11. Refrigerate truffles when finished.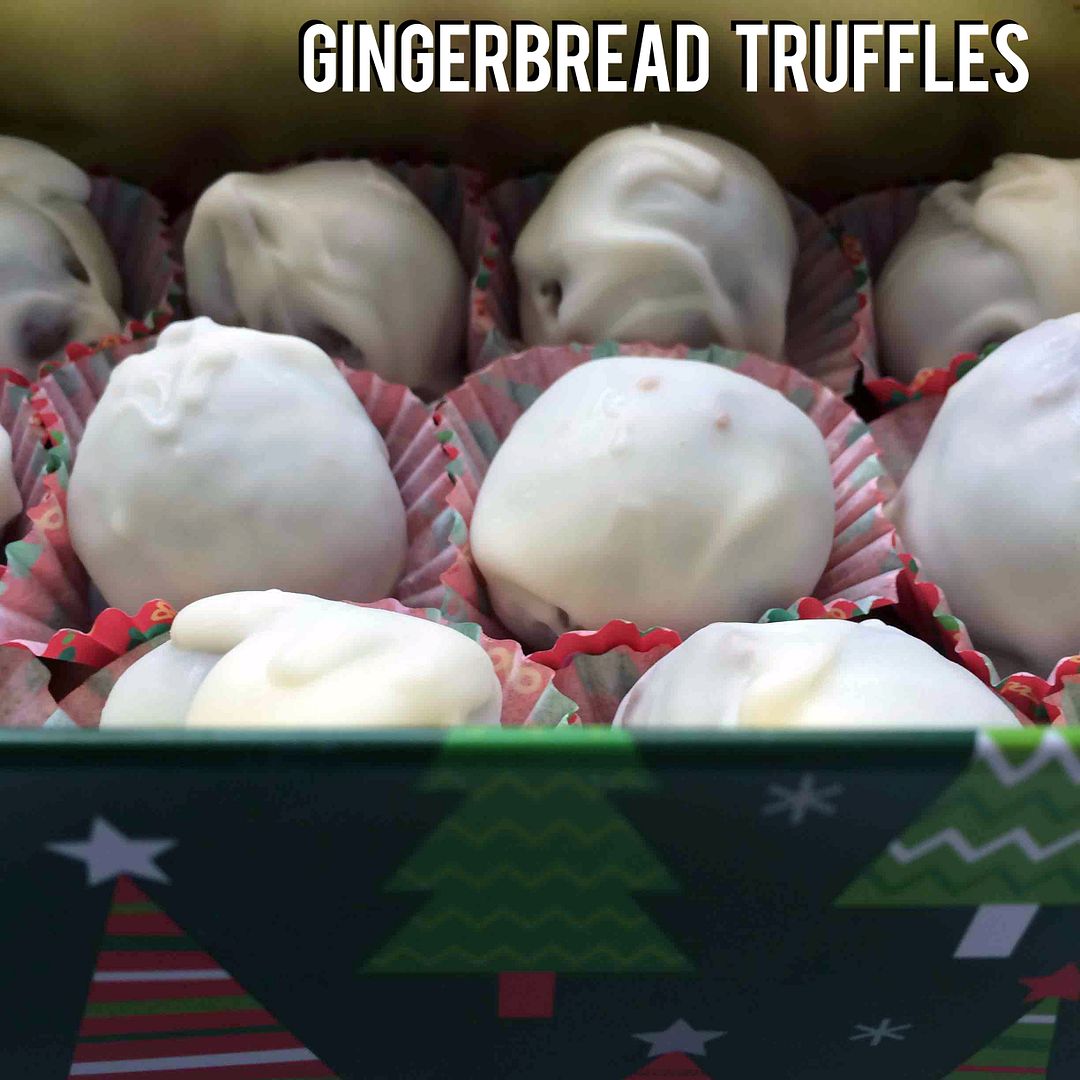 Cooking Time:
1 hour (chill time)
• 8 oz cream cheese, softened
• 8 oz ginger snap cookies
• 12 oz white chocolate chips
1. Line cookie sheet with wax paper.
2. Finely crush ginger snaps in a food processer.
3. Add cream cheese, and pulse until combined.
4. Refrigerate for a half hour.
5. Form into one inch balls, and place on cookie sheet.
6. Insert a toothpick in each one, and freeze for 30 minutes.
7. Melt chocolate chips, stirring often to avoid burning.
8. Use toothpick to dip each ball into melted chocolate, and then remove toothpicks.
9. Use decorations to cover the toothpick holes if you want!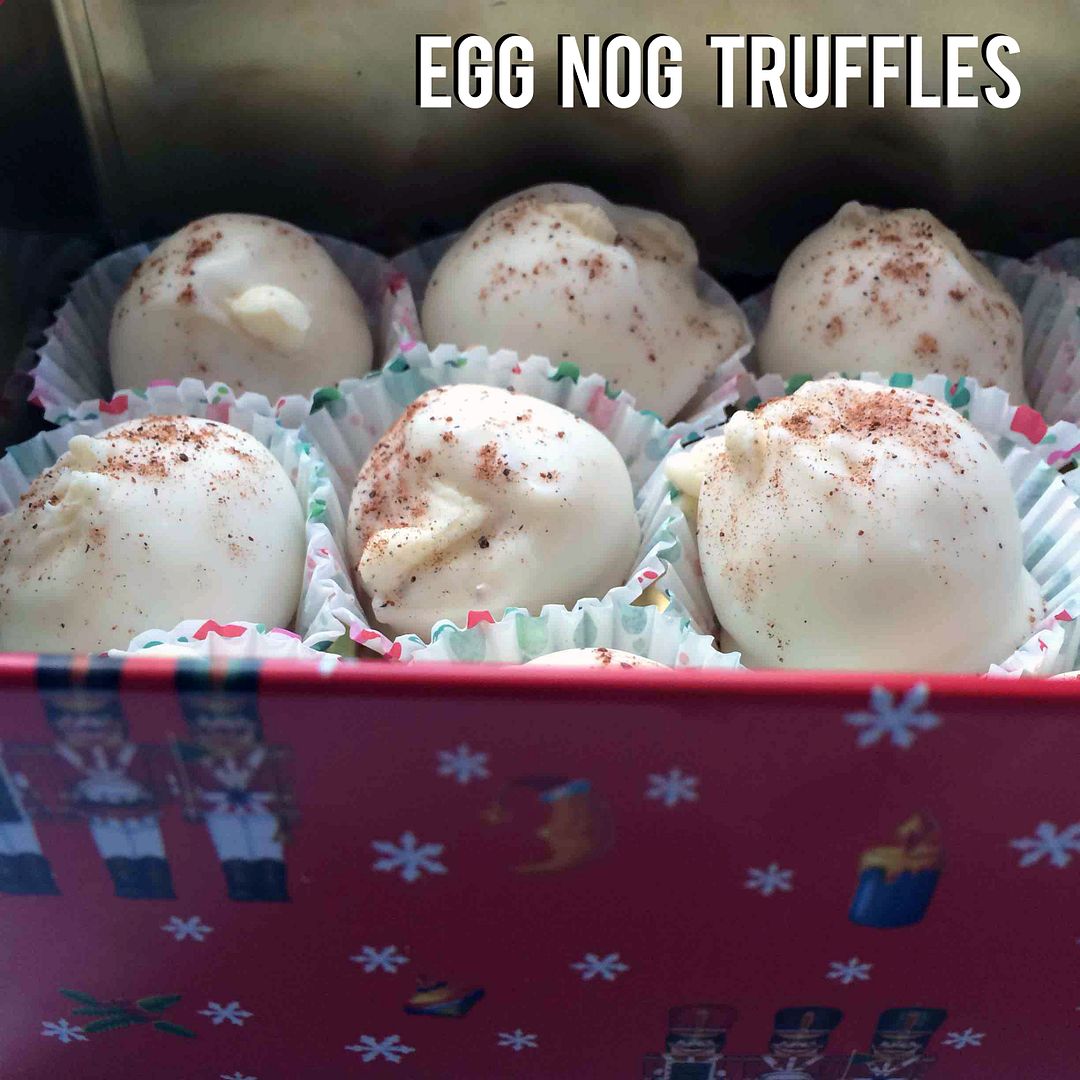 Cooking Time:
1 hour (chill time)
• 1 cup marshmallow cream
• 3 cups white chocolate chips
• 1 bar white vanilla/almond bark
• 1 tbsp nutmeg, for garnish
1. In a large pot, bring sugar, eggnog, and butter to a rolling boil for two minutes.
2. Remove from heat, and mix in rum flavoring and 1 tsp nutmeg.
3. Pour mixture into a mixing bowl, and stir in marshmallow cream and white chocolate chips. Mix until completely melted and incorporated.
4. Refrigerate for one hour.
5. Roll mixture into one inch balls, and freeze for one hour.
6. Melt vanilla/almond bark, and dip each ball until coated.
7. Immediately sprinkle a small amount of nutmeg on each one (as you go so they don't dry).
8. Allow to set in refrigerator for another 30 minutes.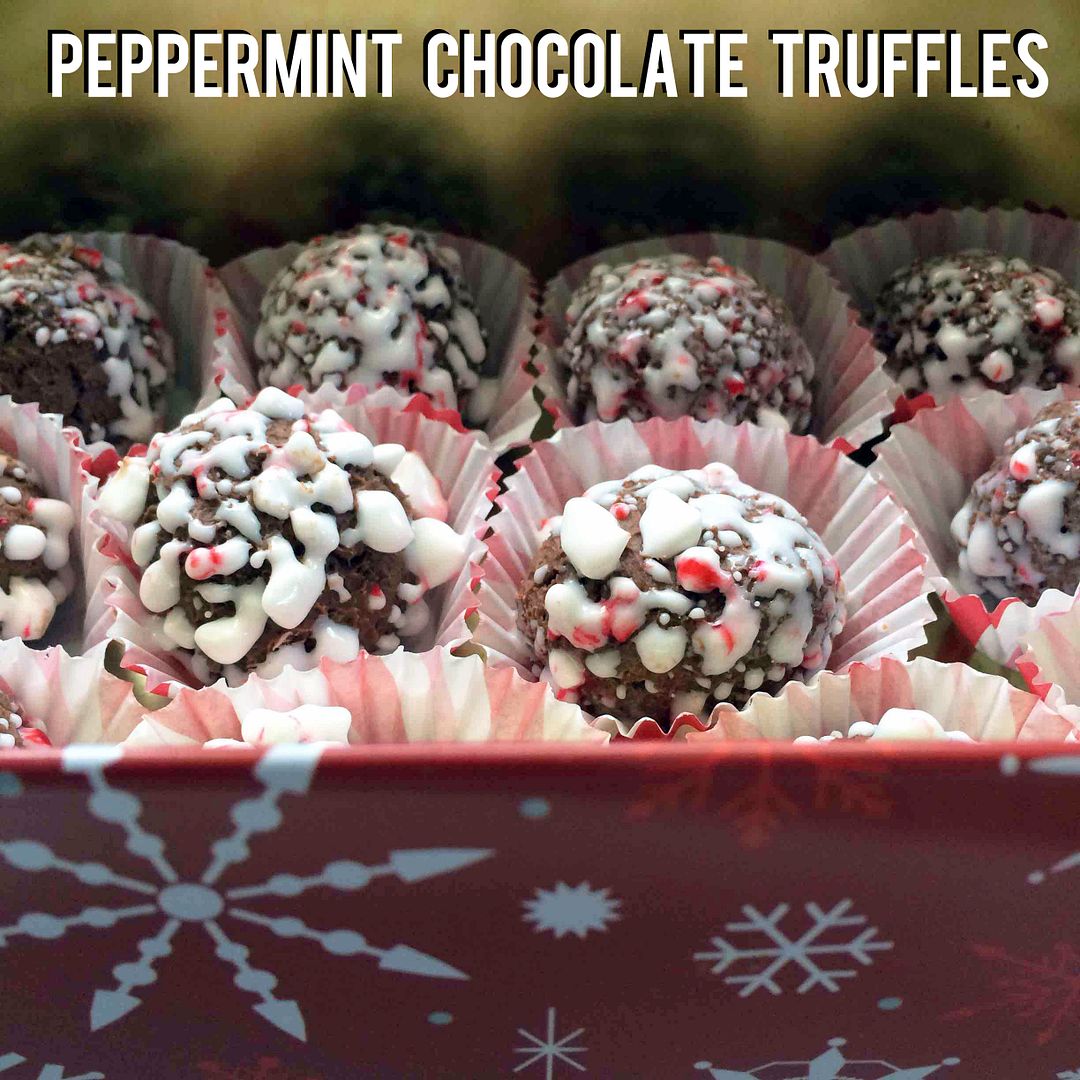 PEPPERMINT CHOCOLATE TRUFFLES
Cooking Time:
1 hour (chill time)
• 4 oz cream cheese, softened
• 1 cup chocolate chips, melted
• ½ tsp peppermint extract
• 1/3 cup crushed candy canes
1. Beat cream cheese and powdered sugar until smooth.
2. Melt chocolate chips in the microwave, stirring often so they don't burn.
3. Add melted chocolate and peppermint extract to cream cheese mixture, and beat until smooth and well combined.
4. Cover and refrigerate for one hour.
5. Roll into one inch balls.
6. Roll balls in crushed candy canes.
*Note: don't roll in candy canes until the day you're serving.
Do you like truffles?
What is your favorite kind?
Do you LOVE all the Christmas desserts like me?