Right now, I couldn't be happier that it is spring break. I need this week off as much as my students. I am exhausted mentally and physically. It is wonderful to have a little time off to rest.
But I do love my job.
For those of you who don't know, I teach 8th grade language arts at an intervention school. Most of my students are retained 8th graders, meaning they are repeating the school year because their reading levels were so low (YEARS behind grade level). Some of them are first time 8th graders who were chosen to be at our school in order to catch up before it's too late.
It's tough work.
These are the kids who do not like school. These are the kids who have little support elsewhere in their lives. These are the kids who don't want to work hard.
That said, seeing my students all pumped up for state testing a couple weeks ago was
magnificent
. I mean, EVERYONE dreads state testing, but it's especially painful for the students who have never been successful in school. These kiddos worried all school year long about how their scores would be, and I am so anxious to get them back (in August). They were working their little butts off all week long. After lots of preparation, many of them feel really proud of their achievements, even if that just means they tried harder than normal and felt better about their answers than normal.
THAT is a win for me.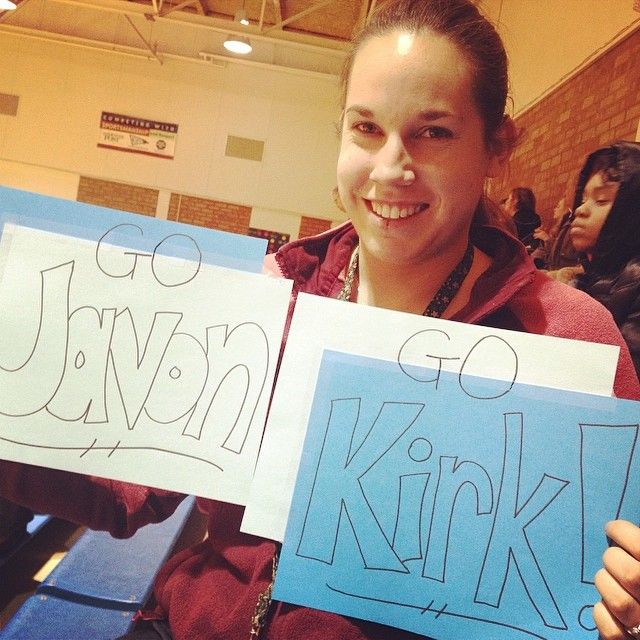 I went to a couple of my boys' basketball game this week, and it was so much fun to see them in action! :)
What is your job?
Do you love it, like it, or tolerate it?
What is the best thing about your job?