Today's DIY craft is something I've been wanting to share for a while. I made these last spring when I had a day off of work. However, life got busy, and I'm just now getting around to posting about them.
I am SO happy with how they turned out, and people comment on them all the time, asking where I got them.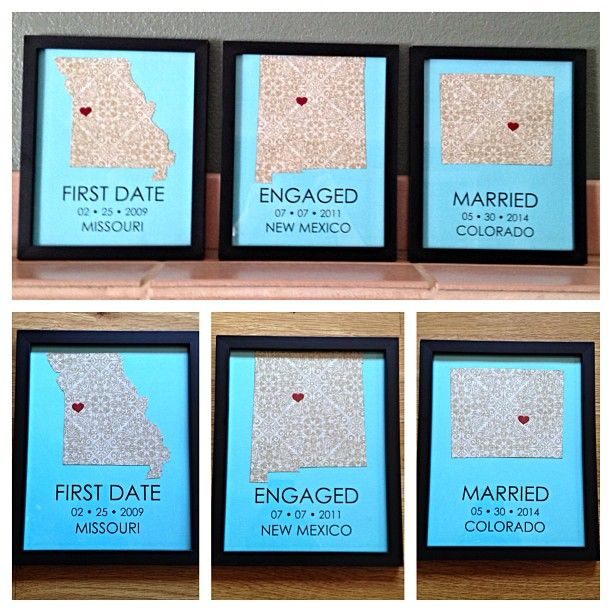 To start, I bought some colorful cardstock at Hobby Lobby. I chose a textured teal color because it goes with the earthy tones in my living room but also stands out quite a bit.

Then, I picked out a patterned scrapbook paper (and bought a couple extras in case I messed up!).

When I got home, I searched on Google Images for the three different states I was looking for. I picked silhouettes and printed them on regular printer paper.

Then, I cut out the states.

After that, I glued the cut out states to the back of scrapbook paper and cut out the states again. New Mexico and Colorado were super simple, but Missouri was a piece of work!

Then, I made a template on Microsoft Word with one of my favorite fonts and practiced printing on a plain piece of printer paper to make sure it was spaced out right. Once it was, I printed the three on my teal paper.
Now comes the glue! I actually used Mod Podge because it is sticker, and I'm used to working with it. I glued the states down as close to the middle of the teal paper as I could.
Last but not least, I added the small red heart stickers I bought for this project over the approximate location of the cities that these major events happened/will happen!
So, what do you think?
Would you make something like this to decorate your home?
Did these three big life events happen in different places for you as well?