Three years of marriage. 8.5 years together. One sassy kid and another on the way. Travels. Cross country moves. Air Force life. Late nights. The good, the bad, and the everything in between. We've been through a lot in our time together, and I wouldn't want it any other way. The bad makes us appreciate the good all the more. The occasional distance makes us not take each other for granted when we're together. This life isn't the easiest, but it's special, crazy, and fun. It's unique and beautiful, and there's no one I'd rather co-pilot with. Happy third wedding anniversary to my handsome husband!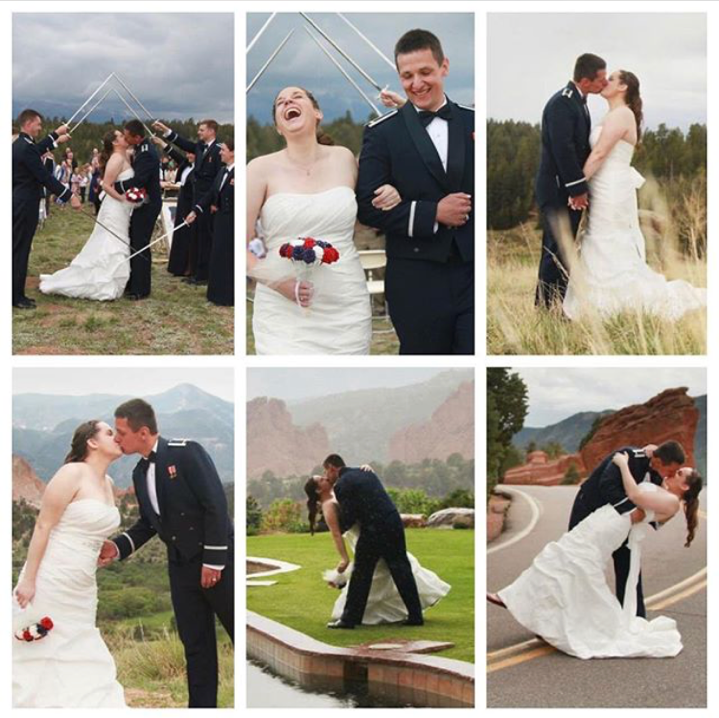 I accidentally called Dan my wife at the end of my vows (that I wrote) in front of all of our family and friends and had the moment epically captured via photographs AND video... see below! Ha!
We couldn't have done it without all of these amazing friends! I'm sad that the last time we were all in one place was at our wedding.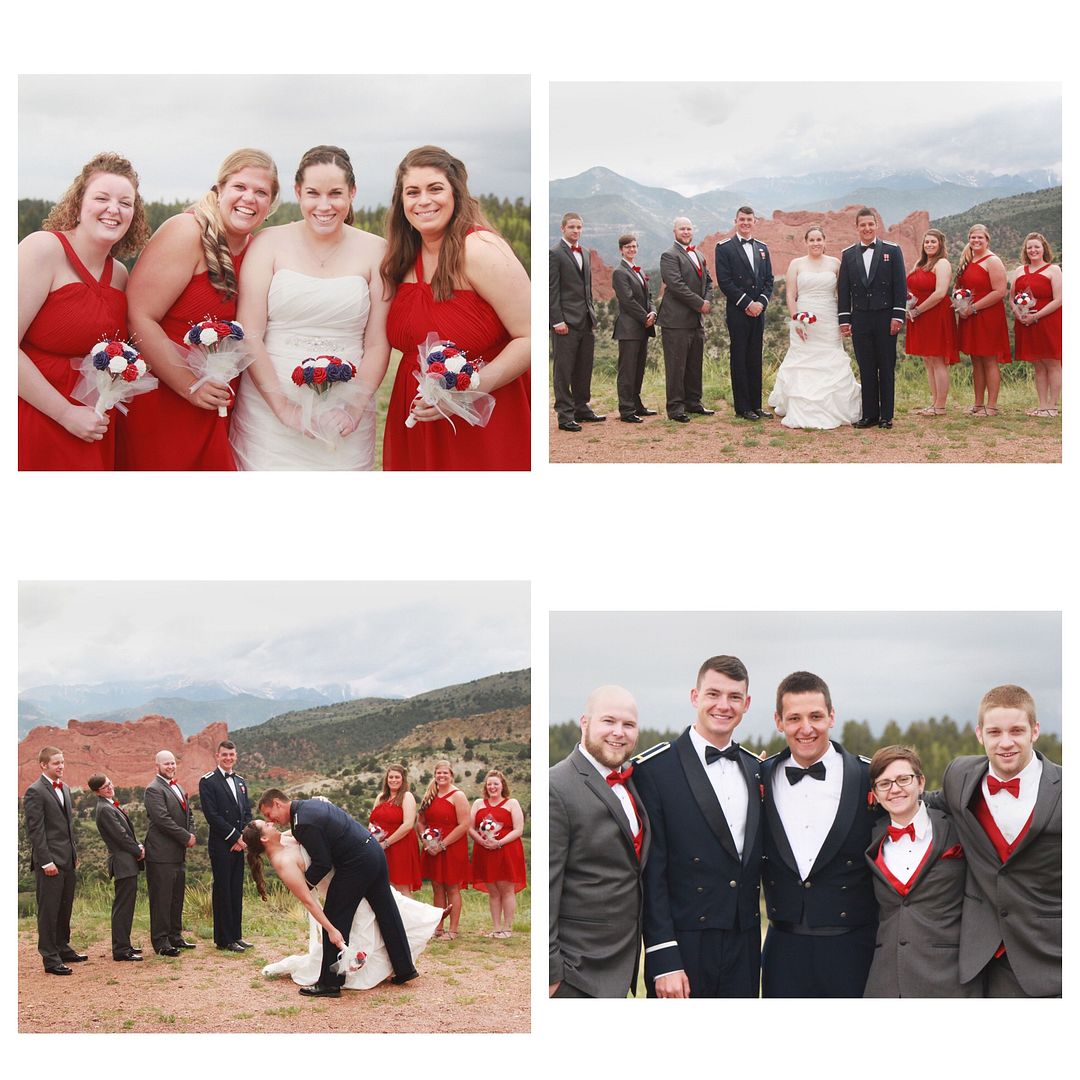 Forever thankful to have a husband who will dance in the rain with me!