If you follow me on
Instagram
, you DEFINITELY know my sassy babe is a whole year old now... yet I somehow never got around to blogging her 11 month update, and in true Type-A personality fashion, I just can't let is slide by and skip straight to the 12 month update... so you can expect to see two Annabelle updates in a row on here before I can move on, and for that, I apologize. At least she's cute.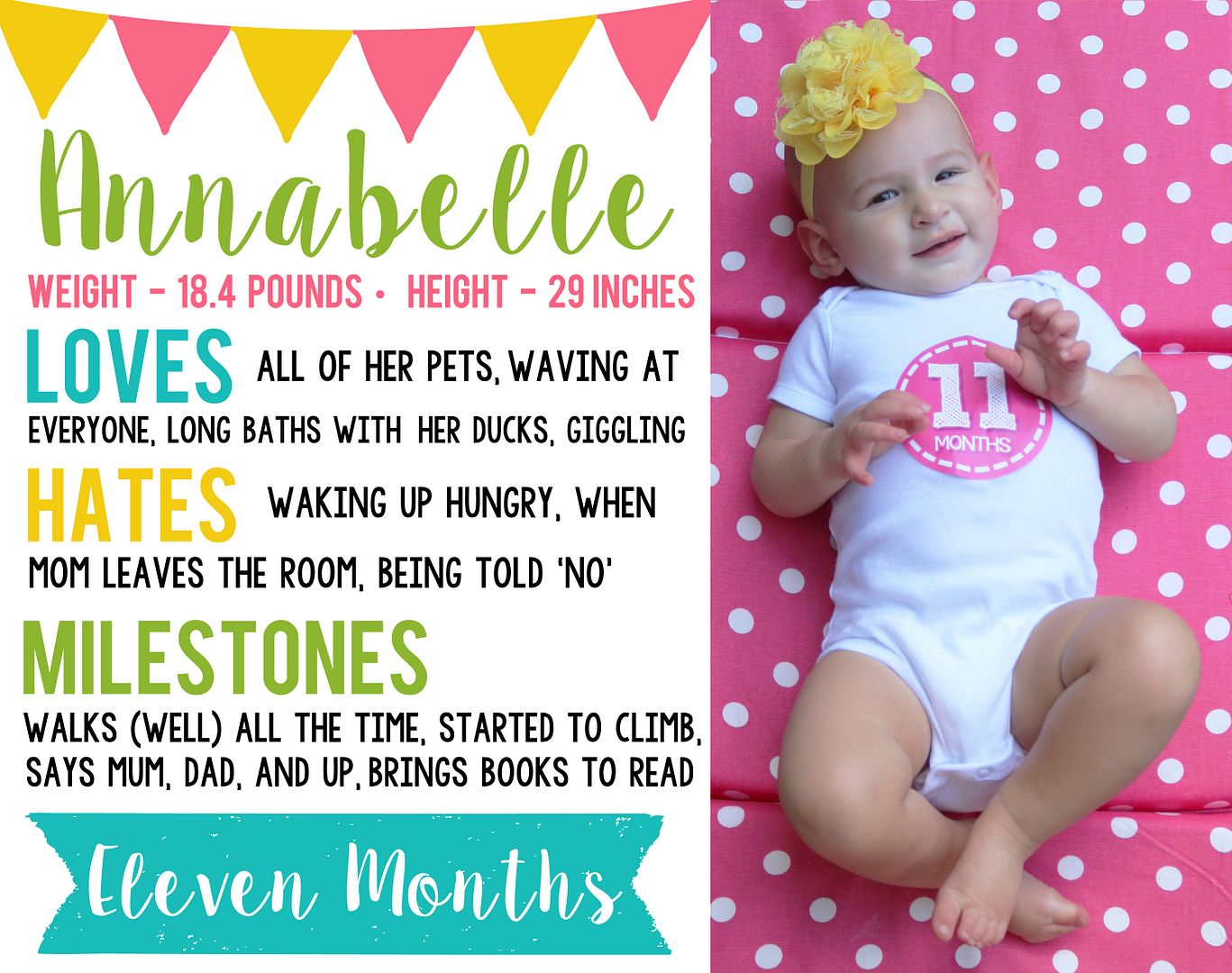 This month was an exciting one full of lots of travel. We road-tripped to Branson, MO to see Dan's cousin get married, and although it was a very quick weekend trip, it was really nice to see his family, and Annabelle of course enjoyed all the attention! She did NOT do so great in one of our hotel rooms (the one in Tulsa) - we had a VERY long night. But the rest of the trip was fun. A separate weekend, we drove down to Austin to visit a friend who was in town there, and that was another whirlwind trip. We also drove back to Kansas City at the end of the month, and Annabelle spent her very first night away from her mom and dad just one week before she turned one! She stayed with her Grammy and Great Meme, and she slept through the night for them - WHAT A STINKER!
Other events this month include going to see the Budweiser Clydesdales on base, watching a TON of Olympics on TV, going on walks to the park, reading books (upside down, of course), and playing in the front yard while waiting for Daddy to get home from work.
Annabelle is nonstop energy, and we parents wish we could bottle it up and use it when we need it. It would be far more effective than caffeine, but for now, that's all we have, so it'll have to do. She just runs around all day long, and she gets distracted easily, moving on from one toy to the next. I think we need to do some serious cleaning up of the toys so she isn't overwhelmed with so many options all the time - I read about putting various toys in separate storage type boxes and pulling out a new one each day for a week (and rotating through them) so kids will actually play with all of their toys, so we may try that soon. We'll see!
Annabelle was wearing size 3-6 months and 6 months clothing during her 11th month of life - she's tall, but she's a string bean for sure, so she wears smaller than average clothing (except footed pajamas since she's so tall). Her feet are still itty bitty - she's in a size 2, but they're way too long for her. She needs the size 2 because they're pretty chunky, though.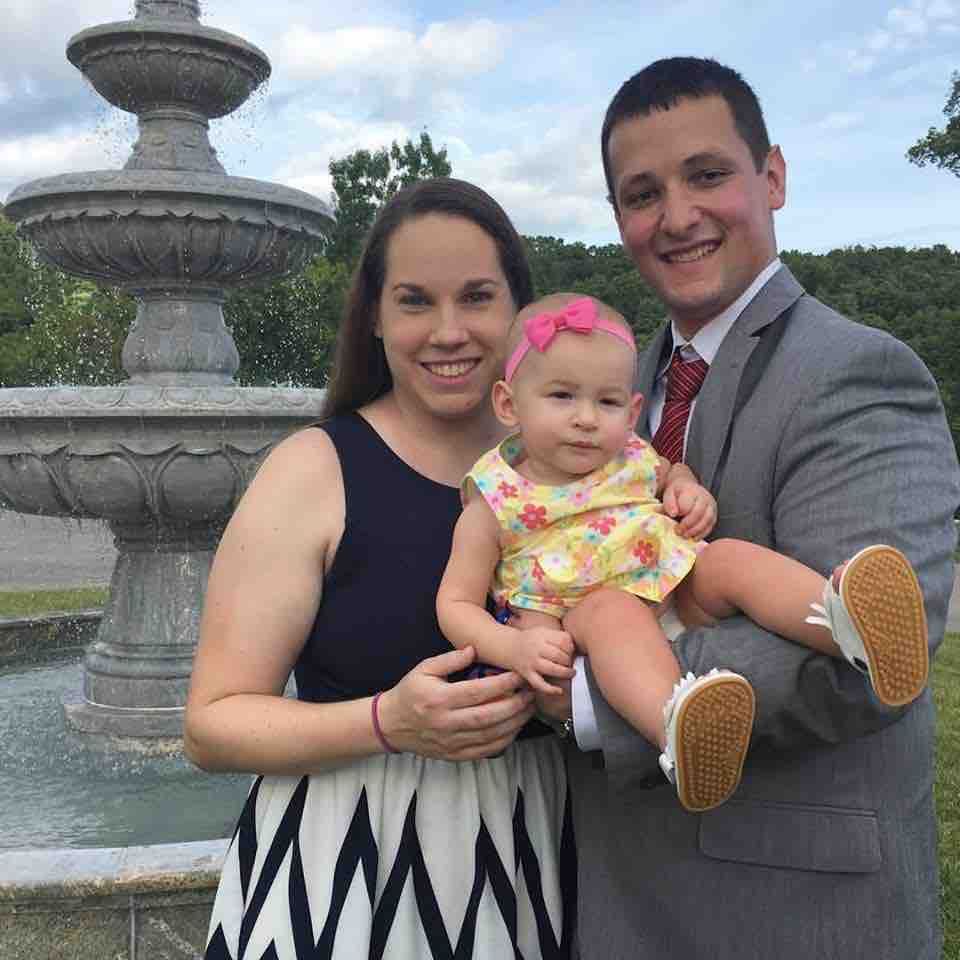 I'm still so flabbergasted at how quickly time flies by. 11 months went by in a FLASH, and I can't even believe it!