I haven't been posting regularly lately, and that means one thing: school recently started.
Yes, I've been teaching for a few years now, but the beginning of the year is
ALWAYS
hectic trying to establish routines. Hopefully I'll be back to normal soon.
As for today, though, I just felt the need to post. Exactly four years ago, I was driving out to Colorado by myself for the first time to visit Dan for his Air Force Academy Prep School Parents' Weekend. It's really more like Girlfriend weekend, to be honest, but whatever. We'll appease the people who gave this weekend its name however many years ago.
I met up with a friend who I'd been talking to all summer. I saw Dan for the first time since Basic Training. We did SO MUCH tourist stuff in Colorado Springs, and we loved every second we had together.
Each year, Parents' Weekend falls on Labor Day weekend. He has five total, and
THIS WEEKEND marks number five out of five
! It's finally really setting in that he is a senior.
He REALLY IS GRADUATING
in nine months.
I can't believe it. I'm so ecstatic!
For kicks, here's a photo collage from that most amazing weekend four years ago: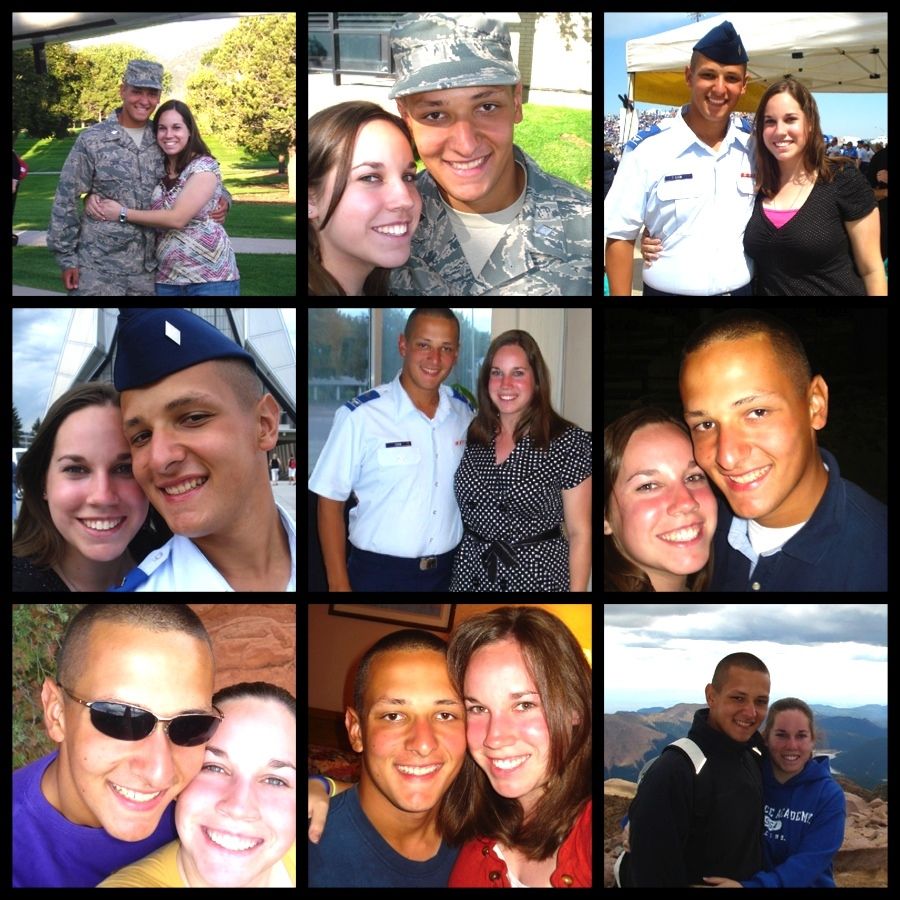 Our love has grown even stronger since then, and I can't wait to see that handsome man graduate
SO SOON
!