When a friend recommends a book to me, I almost always at least look into it. I normally don't turn them down, and when my friend Carly recommended
The Fault in Our Stars
by John Green to me in March, I was excited. I had heard of the novel before, and I'd even read a synopsis... but it wasn't quite enough to draw me in for some reason. Carly's suggestion pushed me over the edge, and I am so glad I decided to give the book a chance!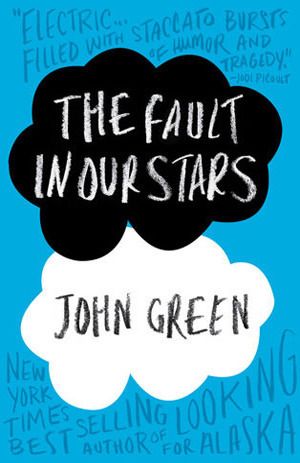 Goodreads
gives a great synopsis of the book, as always:
Despite the tumor-shrinking medical miracle that has bought her a few years, Hazel has never been anything but terminal, her final chapter inscribed upon diagnosis. But when a gorgeous plot twist named Augustus Waters suddenly appears at Cancer Kid Support Group, Hazel's story is about to be completely rewritten.
Am I the only person out there who wonders what it would be like to be in a situation similar to the one Hazel is in? Yes? I'm just a weirdo? Okay then.
But seriously, The Fault in Our Stars was BRILLIANTLY written. Green gives readers a look inside two teenage cancer patients' brains, and they are tough to forget. Not only did I not want the book to end, but I often think of Hazel and Augustus as if I knew them.
No, this isn't the BEST book I've ever read... but it is way up there. If you're going to pick a book to read this summer, make
The Fault in Our Stars
it. After all, according to
IMDB
, it is coming out as a movie sometime soon (it's in pre-production now), and I personally cannot wait!