On April 27th, 2013, Dan and I ran the Glow Run 5K in Fountain, Colorado, just south of Colorado Springs. We originally found the race in February, but Dan was hesitant. He enjoys running, but he isn't a huge fan of all the "fun" runs I seem to find. He changed his mind, however, when he found out some of his Flying Team teammates wanted to run it. That worked out well for me because he agreed to run it.
I am SO glad we did! It was an absolute blast. I ran my best 5K time since moving to Colorado (aka high altitude central... which equates to very poor breathing while running for a person with exercise induced asthma). I was pretty proud of myself, and we had a BLAST running together!
We even signed up for a half marathon together at the end of July in Denver. We are both following Hal Higdon's half marathon training plan. I just finished week one of 12, and I'm excited to announce that I ran my farthest distance since 2008 just today! I feel on top of the world right now, and there will only be more days like this to come. My next blog post will be about why I run... because it's long and emotional. I was going to add it to this one, but there would just be way too much going on. I'll save it for later!
For now, pictures!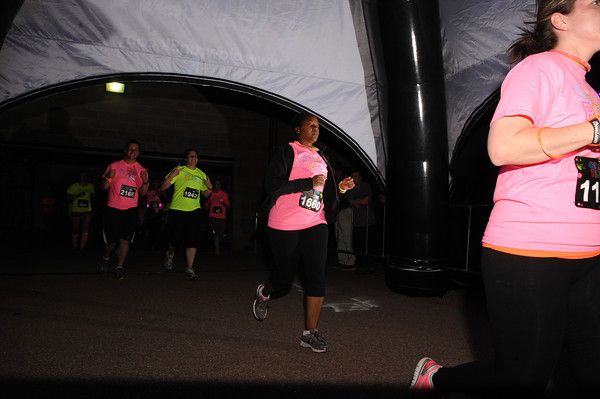 See us? We're coming in back there!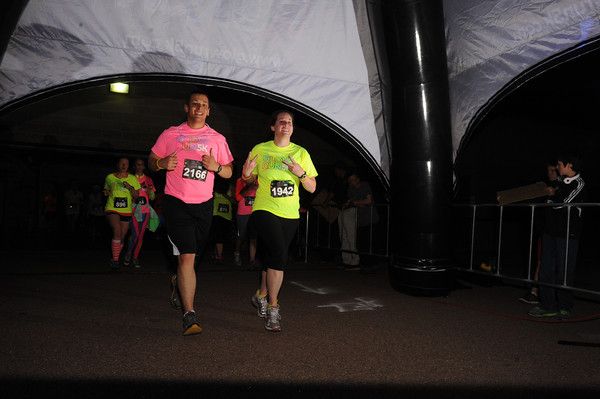 I love this! I'm glad I don't look like death for once!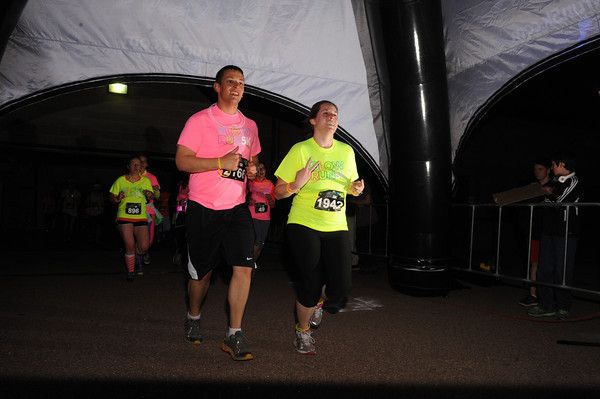 Happy to be finished! :)
Happy! :)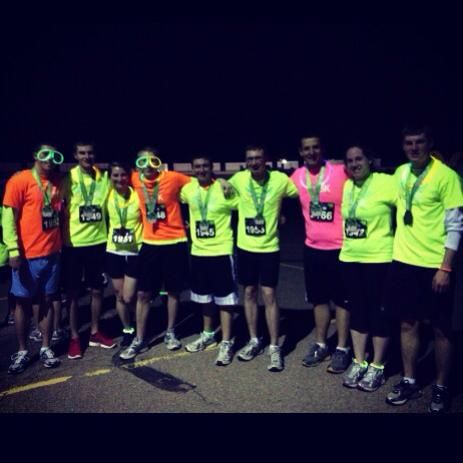 Dan is in the pink, and I'm to the right of him! We ran with some of his teammates! :)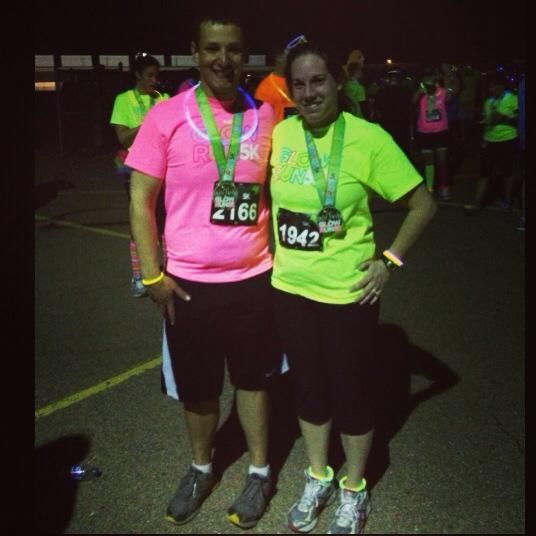 with our medals... which is weird! I have NEVER gotten a medal for running a 5K before... it was strange, but hey, they are pretty and glow in the dark!
Overall, the Glow Run was an EXCELLENT experience! I hope they offer it again next year because it was so much fun!